Anurag Kashyap fuming over smoke scene
Anurag Kashyap took to Twitter to vent his anger over deletion of smoking scenes in Manmarziyan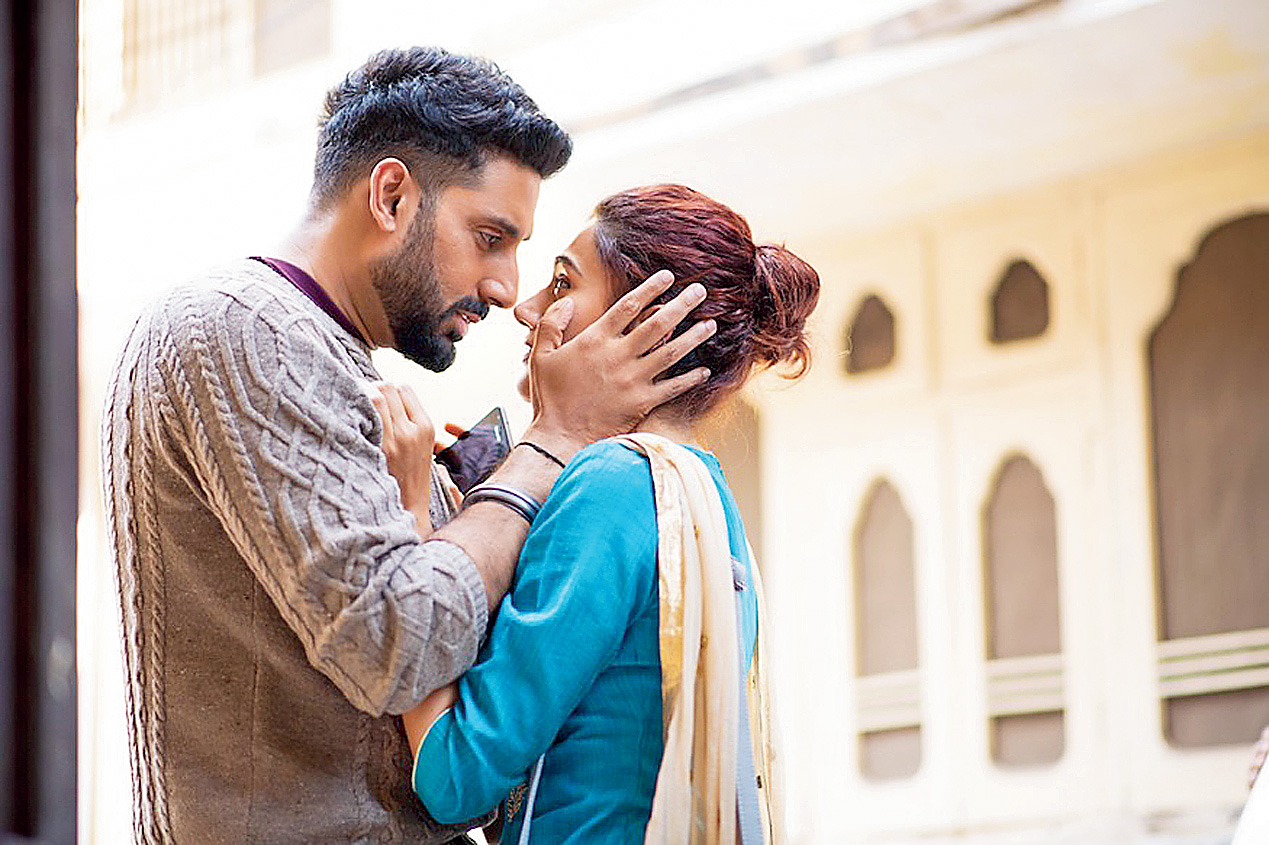 ---
---
Manmarziyaan has landed in a fresh controversy over the deletion of three smoking-related scenes with director Anurag Kashyap expressing strong displeasure over the move, implying that he was not consulted about the decision.
The scenes in question had upset a section of the Sikh community. Kashyap, who is out of the country, had on Wednesday issued an apology to those who were hurt, but he had ruled out any cuts.
But it transpires that the makers had apparently approached the censor board to chop off the alleged objectionable scenes from the film, starring Taapsee Pannu, Abhishek Bachchan and Vicky Kaushal.
Kashyap gave vent to his anger on Twitter, calling out Eros International, the film's presenters. "Before my tweet is taken down — Congratulations. Here by all problems of Punjab are solved and Sikh youth have been saved. Happy to be back in LaLa land again. Next time you are threatened by a film please call Kishore Lulla directly... Eros knows how to solve matters in minutes," he tweeted.
The director had posted the number of Eros boss Lulla in an earlier tweet but it was deleted as it violated Twitter's privacy policy.
In a statement, Eros, without addressing Kashyap's grievances, said Colour Yellow Productions, run by director Aanand L. Rai, was the creative producer. "Colour Yellow is the creative producer on Manmarziyaan. We have the deepest respect for all communities and it is our intention to maintain neutrality and never intentionally hurt or disrespect any religion or community...," Eros said.
According to a censor copy, the three deleted scenes include a 29-second smoking sequence of Abhishek, a minute-long scene featuring Taapsee and Abhishek entering a gurdwara and an 11-second scene where Taapsee is shown smoking.
Taapsee also lashed out at the move on Twitter. "I am sure this edit will assure that no Sikh will ever Smoke and no woman will ever think about ANYONE else while getting married in a Gurudwara. THIS surely will make Waheguru proud and assures that MY religion is the purest,most righteous and peaceful ! #Proud," Taapsee tweeted.