Flashback Friday: Masoom
Only recently, Shekhar Kapur got trolled on Twitter for not acknowledging the original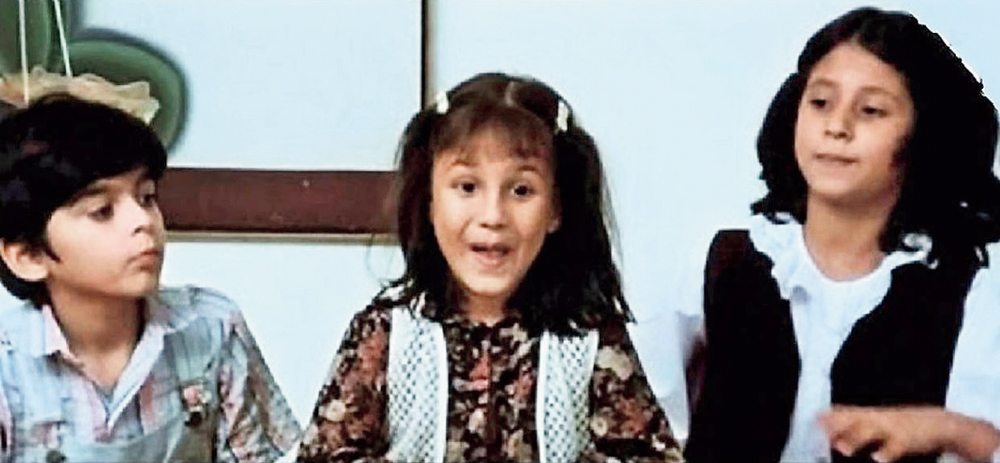 ---
---
Sorry, aunty! If you watch Shekhar Kapur's Masoom, you'll assuredly let out a sniffle or two when a boy, his green eyes red from crying, says sorry to the woman he now knows as his father's wife.
Kapur's debut film in October 1983 is an uncredited adaptation of Erich Segal's bestseller Man, Woman and Child, made into a film of the same name by Dick Richards, and released in April that year. In fact, only recently, Kapur got trolled on Twitter for not acknowledging Segal or the Hollywood movie. But it doesn't take away from the fact that Kapur beautifully transplanted Segal's story — a happily married man confronted with a son from an affair — on Indian soil and gave it heft and a desi heart, helped in no small measure by R.D. Burman's iconic score.
So, you have the Malhotra family in Delhi, the architect with a flair for ghazals (DK, played to perfection by Naseeruddin Shah), his attractive wife Indu (in a standout scene, Shabana Azmi's body language goes from smugly married to devastatingly betrayed), and their adorable daughters Pinky (Urmila Matondkar plays scornful older sister to perfection) and Mini (Aradhana Srivastav delivers one of the most natural performances by a child seen on Indian screen).
Into their lives enters Rahul (Jugal Hansraj became a megastar at nine in a way he never could as hero), DK's illegitimate son he didn't know existed, from a brief affair with a woman now dead (Supriya Pathak's cameo conveys the subtle sex appeal of a melancholic, introverted woman for a robust man married to a very sensible woman).
It's a nuclear family and DK and Indu don't involve relatives in this mess. DK confides in friend Suri (a pitch-perfect Saeed Jaffrey), Indu shares her betrayal with friend Chanda (an elegant Tanuja). The two girls and the boy who don't know the truth bond delightfully. So do the father and son — the film unselfconsciously examines Indian men's obsession with sons, hardwired in the otherwise yuppie DK. If Indu appears harsh, it's only because her perfect married life appears to be a lie and she can't forgive the boy.
Those are analog days, and trunk calls and letters play a big part in the big reveal. After some painful, anxious moments, things end well, and no, unlike Segal's book, Indu doesn't teeter towards an affair. But Kapur deftly shows how a marriage is bigger than one indiscretion, bigger than the couple. The last scene in the car is #CoupleGoals.