Tongues as Wings
Children are enthusiastically picking foreign languages in school, often at the expense of Indian ones.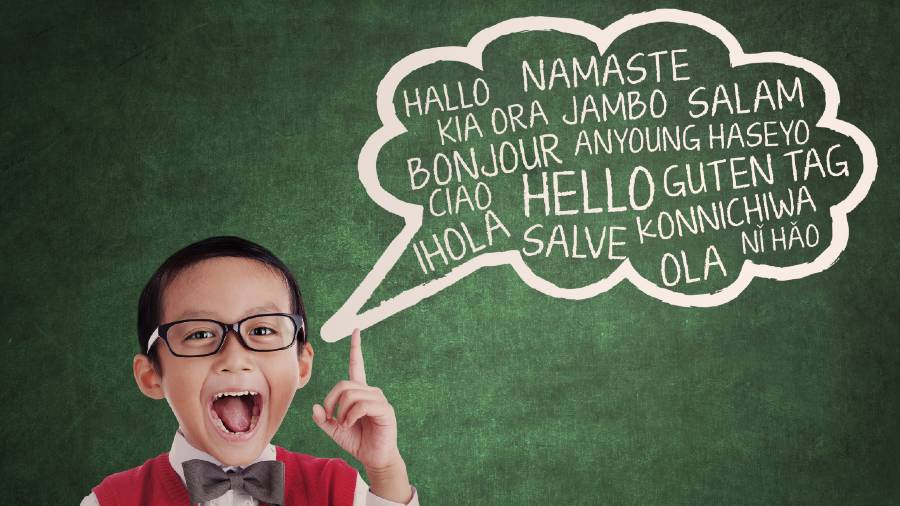 Students are making a beeline for foreign language courses because they promise a world of opportunities.
Shutterstock
---
Published 12.01.21, 01:16 AM
|
---
The popularity of foreign languages is on the rise among schoolchildren; a large number are opting to study French, German and Mandarin over Indian languages or even their mother tongue. To cater to this new demand, prominent schools are now offering a range of options. While children find the foreign language learning experience more fun, many parents feel it gives Gen Z an edge over others.
"I found French easier than Bengali. French used to be my third language but in Class VIII, I made it my second language and gave up Bengali. Studying French is fun and will help with my career," says Agnish Ray, Class XI student of The Cambridge School, Calcutta. He is not the only one in his class to have chosen French as second language.
"I was not happy when my son wanted to learn French over his mother tongue but I went with his decision. French offered him a window to another country and culture. I still hope he will read Bengali literature at home," says Agnish's mother Tandrima Ray Bhattacharya.
Students are making a beeline for foreign language courses because they promise a world of opportunities. While parents may not be able to help with the foreign language at home, that has not affected the learning experience.
"My son has opted for French in Class I itself. He can learn Bengali at home. But it is important to know a foreign language if he wants to study in a foreign university," says Sanchari Bhattacharya, mother of Reyansh Bose. The student of Class I in The Newtown School, Calcutta, is part of a class of 40 who have opted for French as second language. "An equal number have opted for German while the rest have opted for Hindi or Bengali," adds Bhattacharya.
French and German seem to be the top choices with Mandarin close behind. "German is popular among our students. But they must choose Hindi or Bengali as their second language. Previously the students did not get such a varied choice but now they can choose from Sanskrit, French, German, Chinese, Hindi or Bengali as their third language. A large number of them are going for foreign languages. What makes studying them interesting is all the workshops and activities that come with the classroom lessons, often organised by the consulates and language learning centres," says Devi Kar, the director of Modern High School for Girls in Calcutta.
Avniti Chiripal enjoyed attending a German workshop as part of her third language curriculum. "I want to be a space scientist and work in India but I still feel that learning a foreign language will be an enriching experience," says the Class V student.
According to her mother, a foreign language will save Avniti extra effort later in life. "My elder daughter had Bengali as her third language. But what counts when you are applying to colleges abroad is your knowledge of foreign languages. So, she had to take private Spanish lessons and go to Mumbai to sit for the exams. My younger daughter would have been saved that effort," says mother Aditi.
Whether as second or third language, or an additional subject, foreign languages feature in most children's curriculum. Those who cannot learn in school are taking online classes at home, especially since the pandemic.
"We offer both English and French as compulsory subjects. Besides, there are a lot of other foreign languages that students can take up. Students these days want to learn a United Nations-approved language, which includes Mandarin, English, French, Russian and Spanish. What we don't teach in school, we facilitate after school. Knowledge of a foreign language offers students greater mobility and exposure later," says John Bagul, the principal of South City International, Calcutta.
Linguist Pabitra Sarkar feels, "Learning a foreign language is a pragmatic decision these days. Children want to learn it not for its literature but to save trouble in a foreign country. Every decision is now career motivated. It's also a status symbol. But I wonder if they will remember the new language if they don't continue practising it."
Disha Bothra is already determined to become a software engineer. "I took up French as my third language because it may come in handy if I go onsite," says the Class VII student of South City International, looking ahead.
This generation does like to plan in advance.