Too much ado about cheating
The debate about the sanctity of intellectual property and 'original' thought has spanned ages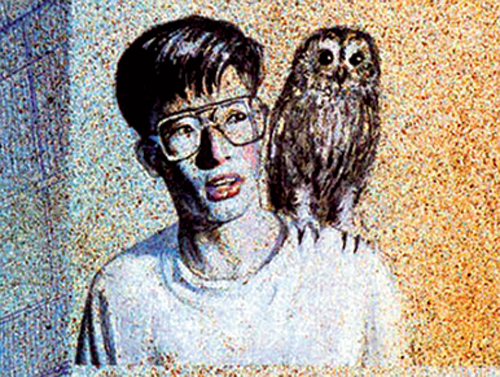 ---
Published 20.02.20, 11:28 PM
|
---
A resonance of ideas is not always intentional either. J.K. Rowling's Harry Potter was not the first young, bespectacled English sorcerer hopping in and out of a secret magic world with a pet owl. Seven years earlier, Neil Gaiman's Tim Hunter (picture) had made his debut in the DC Comics series, The Books of Magic. Similarly, nearly four decades before Vladimir Nabokov's Lolita came out, a short story not only by the same title but also the same core plot and narrative perspective was published by a small-time German author. Could these be cases of cryptomnesia — where the writers confuse a latent memory of an earlier work they had read with their own idea? This would not be surprising. R.L. Stevenson was mortified to realize how much he had drawn on a Washington Irving story in Treasure Island. Or, is it possible that, in the entire history of world literature, two minds might just come up with the same idea? After all, research does show that the number of basic plots in fiction varies between three and 36. Perhaps then, for the reader, the fuss with plagiarism does not concern the author's rightful recognition or remuneration alone; the dismay arises from the finitude of ideas — from having to reconcile oneself to the fact that the world is Borges's Library of Babel, where one is trapped among all the books that could ever be written, with no scope for anything new.
The greatness of a literary work often lies in its potential to haunt its reader with questions it raises long after it has been read. For some books, however, questions haunt not so much the reader as the author and his legacy. Of this, the four-volume Russian novel, And Quiet Flows the Don, for which Mikhail Sholokhov — he died on this day in 1984 — won the Nobel Prize in Literature, is an example. Soon after its initial parts began to be published, critics accused Sholokhov of plagiarism, arguing that the best parts of the novel had been lifted from the unpublished manuscripts of Fyodor Kryukov, an obscure Cossack writer.
The debate about the sanctity of intellectual property and 'original' thought — any deviation is dubbed 'cheating' — has spanned ages, from 500 BCE Greece to this century. Ian McEwan defended his novel, Atonement, in 2006 and Dan Brown his The Da Vinci Code the following year. The outrage of an author over a copyright infringement that could deprive him of due honour and livelihood is understandable. But in modern times — or should one say 'postmodern'? — weaving patchwork out of existing texts as well as retelling known tales have become acceptable literary forms. Does the reader not find new stories in, say, Jean Rhys's allusion to the mad woman in the attic from Charlotte Brontë's Jane Eyre or Howard Jacobson's portrayal of Shakespeare's Shylock?