India's Italian son-in-law talks about trying not to write an India book
Writer Carlo Pizzati has been in India for 10 years and lives in a coastal village near Chennai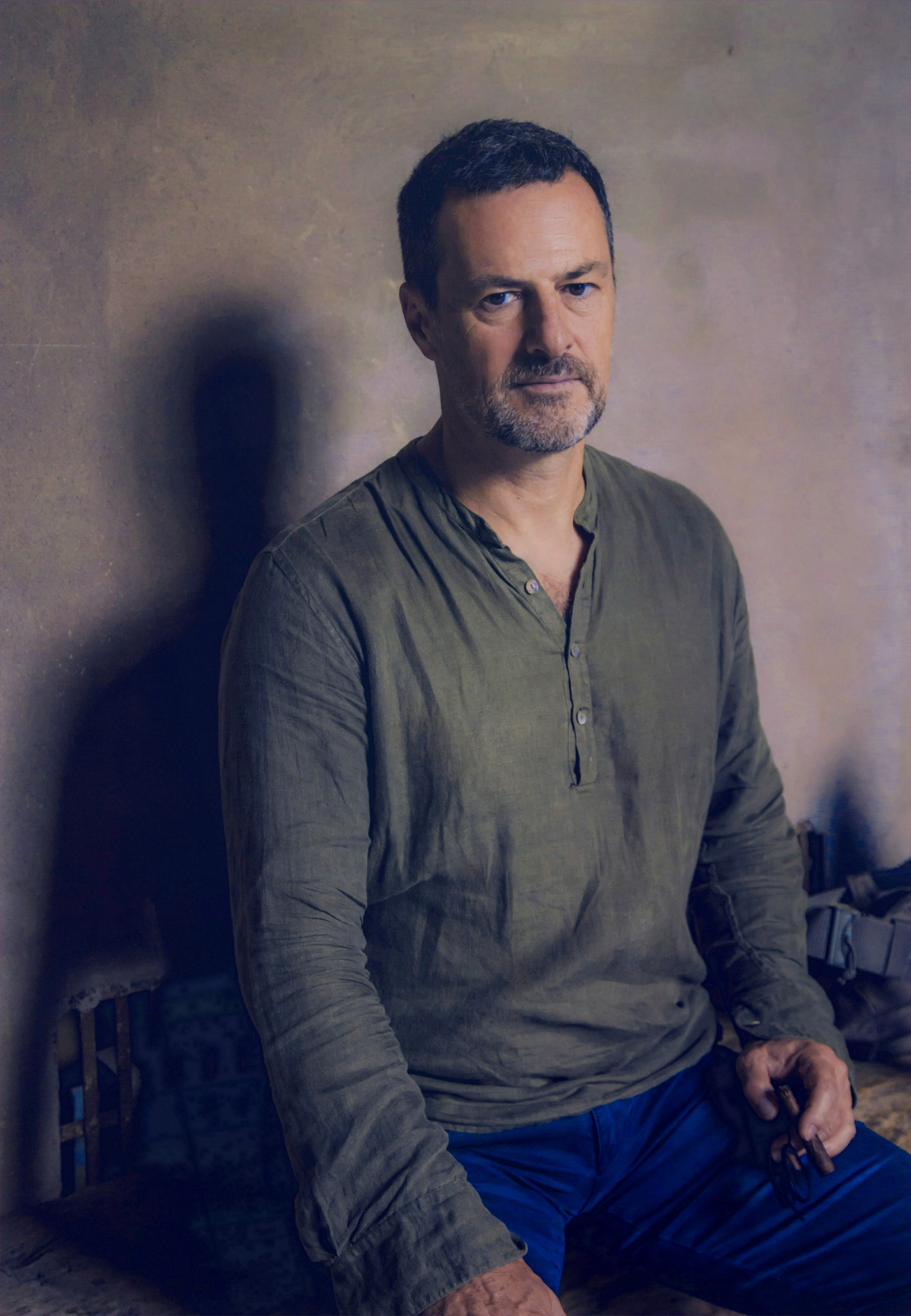 Italian writer Carlo Pizzati
Image: Mia Murgese Mastroianni
---
Published 24.10.18, 01:17 PM
|
---
Carlo Pizzati is a vellai mappillai, an Italian 'whitey son-in-law' of a Gujarati Jain Welsh household in Chennai. Much as he would like to, he can't avoid a conversation about identity.

At a reading of his recent memoir Mappillai: An Italian son-in-law in India, at the Italian Cultural Centre in Delhi, everyone, including the writer, laughs as he reads the culture clash sections of the book. He talks about white privilege in Chennai traffic, opera at the big fat Jain-Scottish-Welsh-Venetian-Indian wedding and of him being a 'reverse coconut – white on the outside and brown inside'. He even calls himself a grumpy old Indian uncle. And sure enough members of the audience bring up 'mixed blood' childhood and north vs south. But one-on-one, Pizzati is mistrustful of identity.
"It's a sign of weakness...I need to be something, I'm not enough by myself. I'm a last name or come from a certain place. This makes us prey to political manipulation. If you introspect, you realise you're more free than an identity," the 52-year-old says. In the same vein, he doesn't believe in genres of writing.
The journalist and writer insists his memoir about his past 10 years in India is 'not an India-book'. It probably is. But perhaps a different kind of India book because it doesn't claim any expertise and is certainly not an exercise in Indophilia. It's a self-aware India book, about personal experiences, mildly extrapolated to larger issues, but working hard to undermine the Western gaze.
Pizzati came to India as one of those 'Yoga people' - looking for deep spiritual and existential answers. But he stayed back for something far simpler – love. He is married to writer, dancer Tishani Doshi and lives in the coastal village Paramankeni in Tamil Nadu. He says he is a 'recovering Orientalist'. Sure, he grew up reading Rudyard Kipling and Herman Hesse, imagining India as the land of fairytales and mystique. But he knows now it's not monochromatic. In Mappillai, there are some of motifs you would expect – open defecation, snakes and mangoes. But as he writes about experiences – being compelled to cough up a bribe by fisherman of his village and conversations in rarefied, expat-sprinkled parties of Chennai's swish set - he has not done to Chennai what Shantaram did to Bombay or City of Joy to Calcutta - he does not romanticise.
It's an easy-breezy read, skimming important issues – demonetization, bribes, class and caste. That other famous Italian daughter-in-law of India is mentioned but only in passing. There are moments, like when his house help Ammu refuses a glass of water from him after an injury because it's not her designated glass, when you sense his sadness and anger at the injustice. But there is no journalistic or ethnographic deep dive and he avoids finger-wagging. He explains why. "I'm not here because I have a great passion for India. Instead of inventing an expertise, I have told the story of what I have lived."
He sounds like an adaptable 'reverse coconut'. His friend, historian writer William Dalyrimple, who he writes about, had said, in an earlier interview, that it's hard to assimilate and integrate in India. Pizzati says being a son-in-law has made it inevitable for him. "There's a huge difference, I am a mappillai, William is not. I'm part of a family. I can't say I'm assimilated. But I am organically integrated," he says.
Pizzati has written two novels, three non-fiction books and a collection of short stories before this. But this is his first 'proper' book in English. Did he find it challenging writing in the language? Yes. But he also found that his writing in English was lighter. "I think differently in English. In Italian, I come from a dark place. I have explored violence, personal and state-led," says the writer who moved to New York when he was 17. In his novel Criminàl, 2011, he wrote about his past with a despotic father in an Italian town near Rome.
One of his other challenges has been to write about serenity. His years in the coastal village, leading a quiet writing life, have brought him tranquility he says. "But happiness can be banal. It's challenging to make it interesting for readers," he says. For someone who has reported from New York, Madrid, Milan and Latin America, isn't this life boring? No, he says, "I'm old enough to slow down. I'm accumulating my many experiences in my books". And adds, "But I know serenity also ends".
Carlo Pizzati's Mappillai: An Italian son-in-law in India is published by Simon and Schuster