Drill to profit from trade war
The US-China trade war has opened up opportunities for Indian firms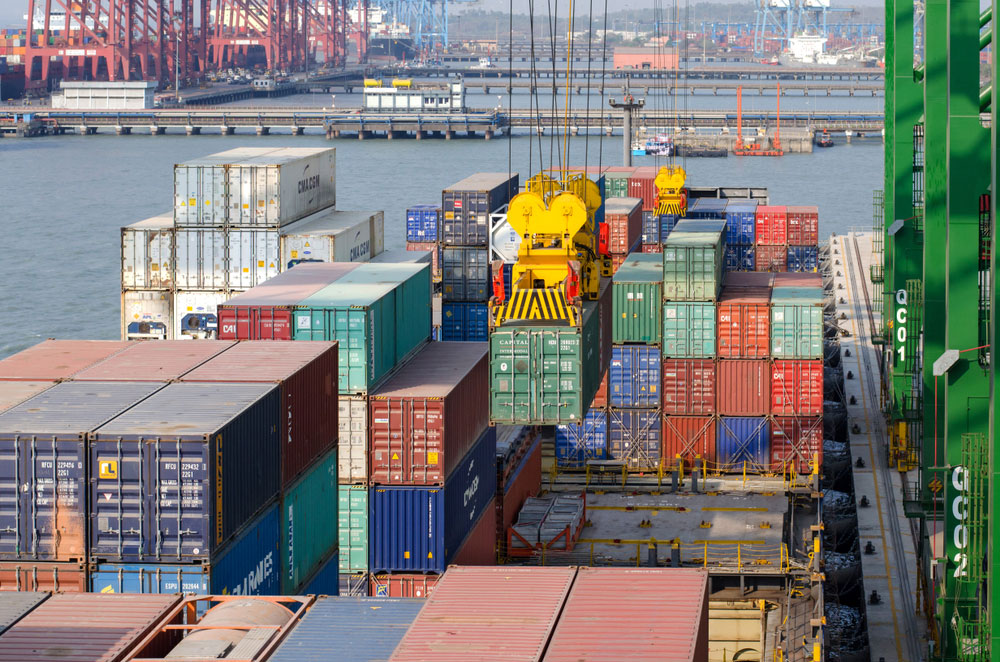 ---
---
Commerce minister Suresh Prabhu will meet the key representatives of exporters to chalk out a sector-specific strategy to boost shipments in the wake of the US-China trade war that has opened up opportunities for Indian firms in the two countries.
Analysts said much of the exports to China were raw material and intermediates. A shift to value-added and finished products is necessary to make the most of the trade war between the two economic super powers.
Prabhu will meet the representatives of different export forums to identify the key sectors.
"The meeting with stakeholders would enable the ministry in bringing out the right strategy that can be adopted for the sector," a senior commerce ministry official said.
India had missed out an opportunity to export soyabean to China. The market had opened up for the farm item following the trade war with US, which was a major exporter to China. India could not cash in on the opportunity, leaving countries such as Argentina to tap the market.
Similarly, China had promised to buy sugar from India, but went on to place its orders with Pakistan in March.
Officials said the meeting would identify the potential sectors and the strategy for them.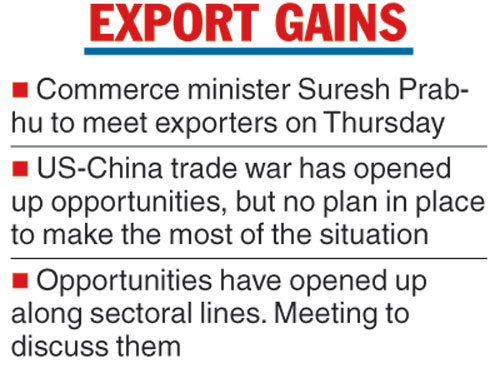 An analysis of exports to China showed petroleum products contributing the most to increased exports. Two other primary products group — fish and crustaceans and raw cotton — saw exports rising at least three-fold in the nine months of 2018-19 compared with a year ago.
Biswajit Dhar of the Jawaharlal Nehru University said "the co-ordinated approach of the government and industry would help in coming out with a better strategy to tap potential and into a rewarding market. However, the focus should be on value-added or finished goods which would help in generating more employment in the country".
In the first nine months of 2018-19, exports to China have grown an impressive 34 per cent against less than 10 per cent overall growth. Imports from China have declined nearly 4.5 per cent, against an overall import increase of 14 per cent.
Trade deficit with China during April to December 2018 was $41.3 billion, down from nearly $47 billion in the corresponding period in the previous fiscal.
During the April-February period of the current fiscal year, the country's exports grew 8.85 per cent to $298.47 billion, while imports rose by 9.75 per cent to $464 billion. The trade deficit has widened to $165.52 billion during the 11 months of the current fiscal from $148.55 billion compared to the year-ago period.