Consumable items in hospital bills now available as add-ons to health insurance policies
The requirements have shot up in hospitalisation during the pandemic, prompting a few insurance companies to explore riders covering the cost of consumables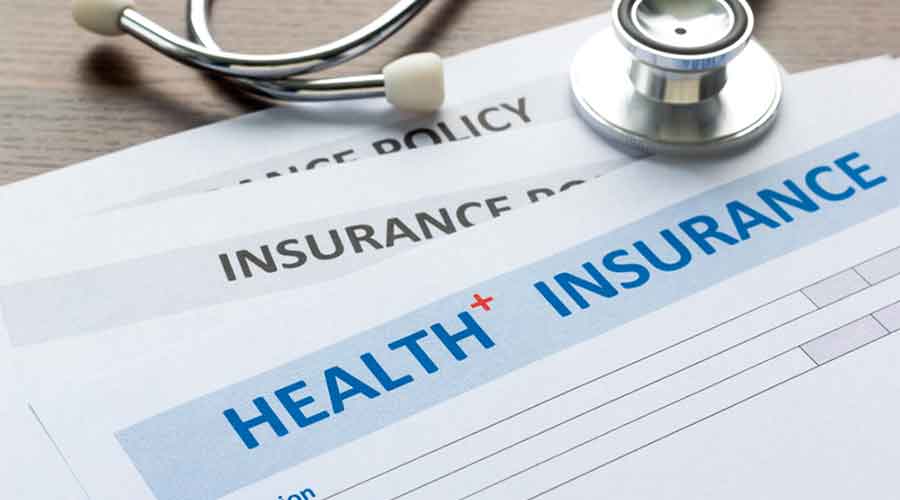 ---
|
Calcutta
|
Published 19.07.21, 02:44 AM
---
Consumable items in hospital bills, which were out of pocket expenses a year back, are now available as add-ons to health insurance policies as policyholders feel the pinch of rising bills during the Covid pandemic.
Consumables include syringes, needles, sutures, catheters, cotton, bandages, medical gloves, gowns, masks, PPE kits, sanitisers and were excluded in base health plans.
However, their requirements have shot up in hospitalisation during the pandemic, prompting a few insurance companies such as Care Health Insurance, Max Bupa, Digit Insurance to explore riders covering the cost of consumables.
"Consumables used to form 2-3 per cent of the total medical bill. Health insurance by default never covered consumable items and because it used to be a small percent of the overall bill, customers also did not bother. But now due to Covid, their need has gone up significantly," said Amit Chhabra, health business head, Policybazaar.com
"Share of consumables in hospital bills is now almost 15-20 per cent. This started to pinch customers. A year back none of the policies covered consumables. There are now plans which are covering consumable items. There are additional riders which the customer has to buy," he added.
Rider cost
The cost of these riders is around 5 per cent of the total premium and the coverage is up to the sum insured.
For example, a 35-year-old male with a base policy having a sum insured of Rs 10 lakh, will have an annual premium of around Rs 8,000 without the rider. By paying an additional amount of around Rs 400-600, one can get a policy with a rider covering consumable items (see chart).
"We are seeing at the time of renewal of policies, most customers are favouring the attachment with the base plan," Chhabra said. On the claim pay outside, policyholders with riders are getting 10-11 per cent additional amount.
Chhabra said only a handful of companies have introduced such riders. However, over time more companies are likely to consider this given the demand among policyholders.