Tejashwi sneers at PM Modi's call to youth
Who will buy pakodas if every household has a pakoda seller, RJD leader asks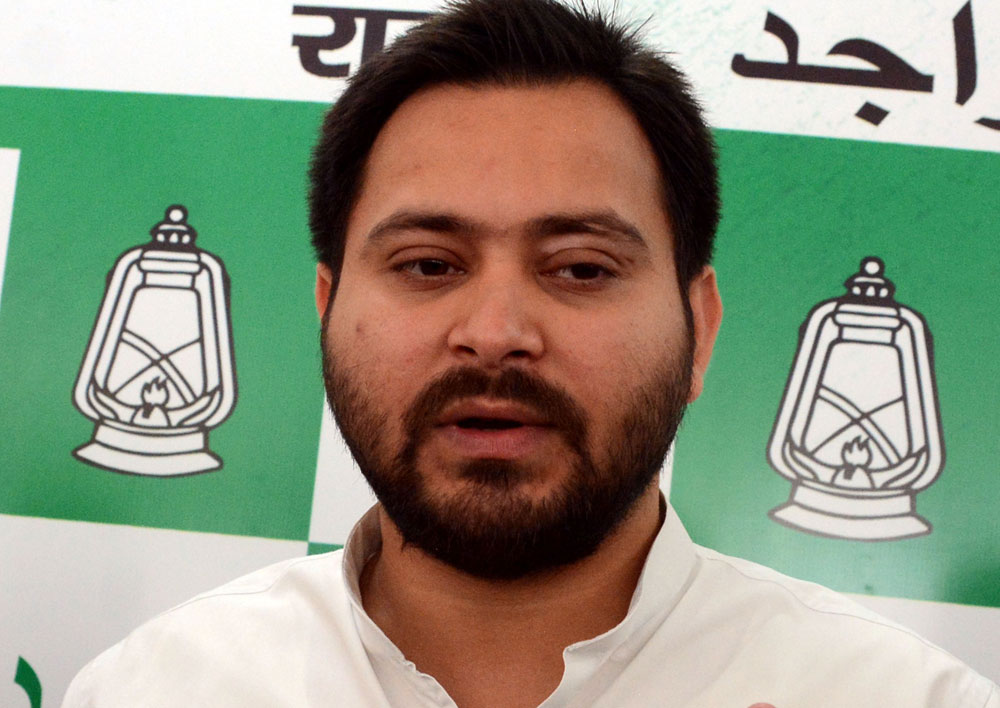 RJD leader and former deputy chief minister Tejashwi Yadav
File picture
---
Bettiah
|
Published 24.10.18, 07:25 PM
|
---
RJD leader and former deputy chief minister Tejashwi Yadav on Wednesday accused the NDA government of committing fraud with the poor and of conniving to deprive them of quota. He also wondered who will buy pakodas if everybody makes them.
Speaking during the Bettiah leg of his Samvidhan Bachao Nyay Yatra at the Maharaja stadium, he said: "Prime Minister Narendra Modiji says the youth should sell pakodas. But to run a shop, the youth need money. Why doesn't the Prime Minister start doling out Rs 1-2 lakh if not the Rs 15 lakh he had promised during elections. But, the million-dollar question is who will buy pakodas if every household has a pakoda seller?"
He said as part of a deep-rooted conspiracy, the NDA government was conniving to deprive the poor and underprivileged people of their constitutional right to benefits of reservation.
"Remember when the poor and underprivileged were treated with contempt," Tejashwi asked the crowd. "The NDA government is now hatching a conspiracy to bring that old culture back."
The Leader of the Opposition, who arrived here after addressing a rally in Gopalganj, also said that the NDA government had ensured jail for his father, RJD chief Lalu Prasad. "But when they failed to suppress the Lalu ideology, they have resorted to prosecuting his family members and relatives," Tejashwi said.
Describing the 2019 Lok Sabha polls as a fight between two forces, he urged the masses to overthrow the NDA government and save the Constitution. "The battle lines are drawn, with the ideology of Ambedkar, Mandal and Gandhji on one side to be taken on by that of Nathuram Godse's."
He accused chief minister Nitish Kumar of unprincipled politics based on the lust for power. "He (Nitish) had joined hands with us in the fight against communalism, but Nitish, for his personal politics, joined hands with those against whom he had fought," he said.