PMC looks towards paperless future
Digitising will ensure that corporation officials have easy access to information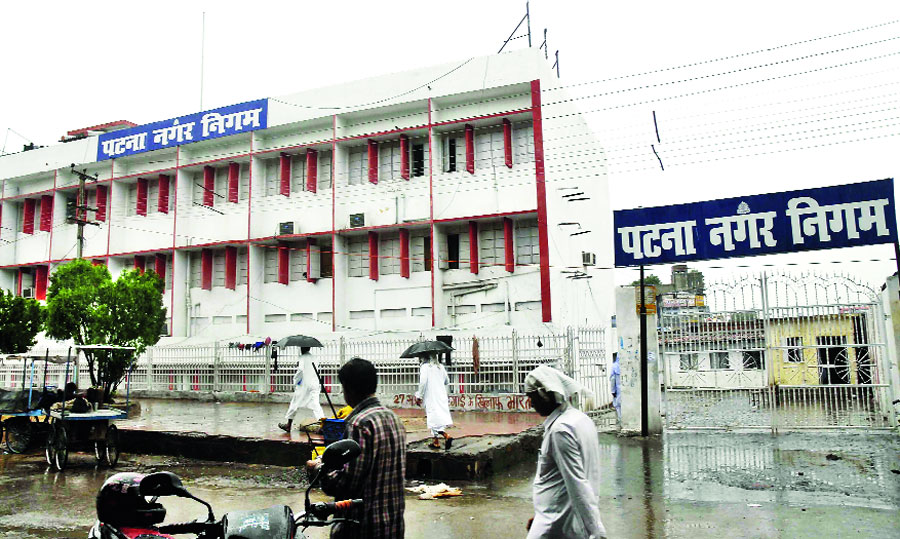 The Patna Municipal Corporation building
Telegraph file picture
---
Patna
|
Published 07.12.18, 07:18 AM
|
---
The Patna Municipal Corporation (PMC) is focusing to go paperless; the civic body is in the process of digitising its files and documents.
"This will ensure transparency in the system. There have been numerous instances when we have tried to find our old files related to various PMC projects but the files were missing. Digitising will ensure that municipal corporation officials have information at their fingertips and they can access it whenever they want to. The proposal is set to be placed in the next standing committee meeting on December 4," said Patna mayor Sita Sahu.
A senior official of PMCH in support of the proposal said: "In a recent incident when a 10-year-old boy fell into the Mohanpur sump house drain, the rescue team was finding it hard to continue their operations because they didn't have a map of the place when the boy fell. A retired PMC engineer had come up with a map that was very vague. The boy was not located but it brought forth major lapses on PMC's part that it does not keep records of its important documents. Thus, digitising documents will be helpful in the long run," he said.
Another proposal that will be placed in the meeting includes selection of a supervision quality control agency, whose job will be to supervise PMC projects. "The proposal for charging monthly fee to commercial establishments and residents for door-to-door-garbage collection work will also be put up in the meeting apart from the proposal of Bihar Urban Infrastructure Development Corporation Limited (BUIDCo) to show a presentation on the progress of work related to the sewerage system in Patna," added Sahu.
A review of hoardings put up on government buildings and residential properties will also be done in the standing committee meeting. A proposal regarding providing benefits of the 7th Pay Commission to PMC workers will also be put up in the meeting, added Sahu.