'VIP culture' couldn't take tourist for a ride
A woman protested after allegedly being told that her 15-day-old booking for Wednesday had been cancelled, apparently to accommodate the dignitaries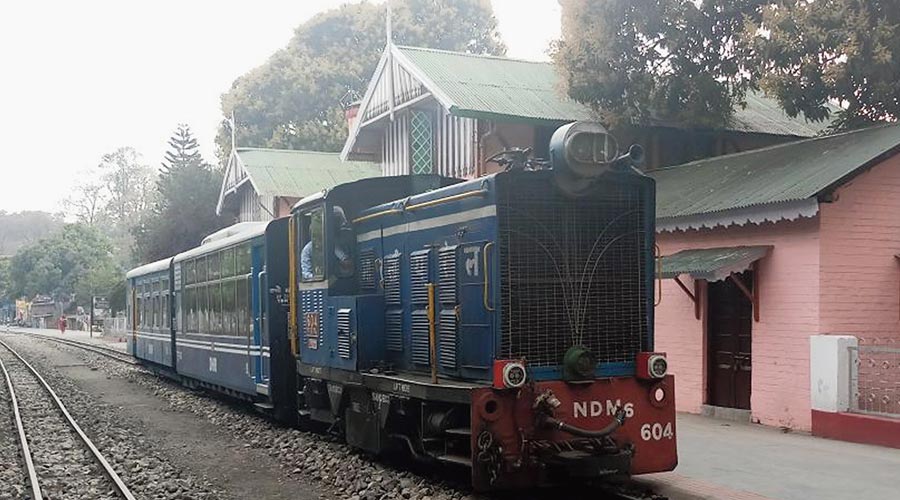 Representational image.
File photo
---
Darjeeling
|
Published 06.05.22, 01:06 AM
|
---
A tourist in Darjeeling on Wednesday stood up to one of India's perennial ailments — the "VIP culture".
Members of the parliamentary standing committee on railways, including MP Radha Moha and former Jammu & Kashmir chief minister Farooq Abdullah, reached Darjeeling railway station for a ride in a steam engine.
A woman, who only identified herself as a "Bengali from Hyderabad" protested after allegedly being told that her 15-day old booking for Wednesday had been cancelled, apparently to accommodate the dignitaries.
She said her daughter wanted a ride on a vistadome coach pulled by a steam engine. "At 8am, we got a message that the train is cancelled. Why? Because VIPs are coming," she said at the Darjeeling station on Wednesday morning, as many recorded her on their phone cameras.
She then asked: "Don't they (railway authorities) know in advance that VIPs are arriving? Are they (VIPs) arriving in the morning and suddenly calling up 'we want to sit in a Darjeeling train'?"
After the commotion, the woman and two of her family members were asked to take the ride in the coach where the notables were seated.
The woman's video clip has since found its way on social, and is getting raves for her courage of conviction.
"If the VIPs come, the railways should arrange another special train for people," said a tour operator from Darjeeling.
A.K. Mishra, director, Darjeeling Himalayan Railways (DHR), said they immediately intervened and resolved the issue. "The lady and her family members took the ride," said Mishra.
The DHR official said he was not sure when the cancellation message was sent to the woman, but said cancellations do take place and passengers are informed "in advance".
However, many notables are known to tour Darjeeling during peak tourist season causing much inconvenience to the general public.
"Senior police officers divert traffic movement or stop movement if their vehicles get caught in a traffic jam in a particular stretch. They should solve problems and not create problems," said a tour operator.