Trinamul, BJP woo tea belt with schemes
State ministers and BJP MPs separately met stakeholders to elaborate on initiatives to try and prove that these would eventually benefit tea workers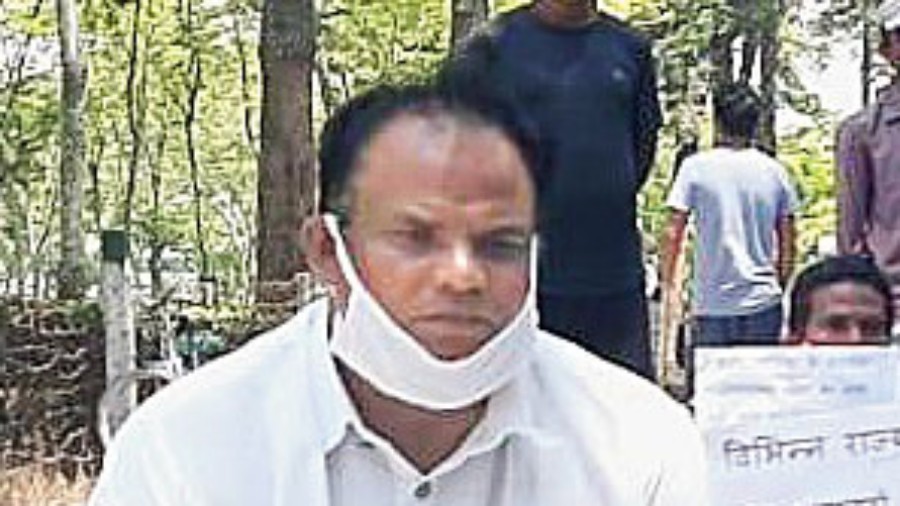 ---
|
Siliguri
|
Published 17.10.20, 02:19 AM
---
With an eye on Bengal elections next year, Trinamul Congress and BJP are keen on wooing the brew belt.
This was evident on Friday when state ministers and BJP MPs separately met tea stakeholders to elaborate on initiatives by state and central governments, respectively, to try and prove that these would eventually benefit tea workers.
Raju Bista and John Barla, the BJP MPs of Darjeeling and Alipurduar respectively, visited some tea gardens in the Terai to tell workers about the new labour law recently passed by the Centre.
Trinamul leaders such as state labour minister Moloy Ghatak and state tourism minister Gautam Deb held a meeting at the tea directorate office here to discuss implementation of "Cha Sundari," the housing scheme by the Mamata Banerjee government for tea workers, and also draw up plans for a campaign on social welfare schemes of the state.
In north Bengal, there are 270 tea estates which engage around 3.5 lakh people. Added to them is the small tea sector that engages 50,000-odd more workers. This region has at least 15 Assembly seats, the results of which are decided by the tea population.
On his visit, Bista said: "We discussed the labour reforms bill and how it will transform the lives of our tea and cinchona workers on all fronts, from wages to health facilities to social security."
State tourism minister Deb, on his part, said after the meeting at the tea directorate: "We will gold camps with representatives of state departments at all tea gardens of north Bengal, including closed tea gardens and forest villages. The objective is to reach out to workers and ensure that everybody get benefits of welfare schemes run by the state.
Last month, chief minister Mamata Banerjee announced that in the first phase, 3,694 tea garden workers would get homes, 2,641 of them in Alipurduar and 1,053 in Jalpaiguri.