India to base Rafale at Hasimara to meet China threat
Beijing built a runway at the Shigatse airport immediately after the Doklam standoff in 2017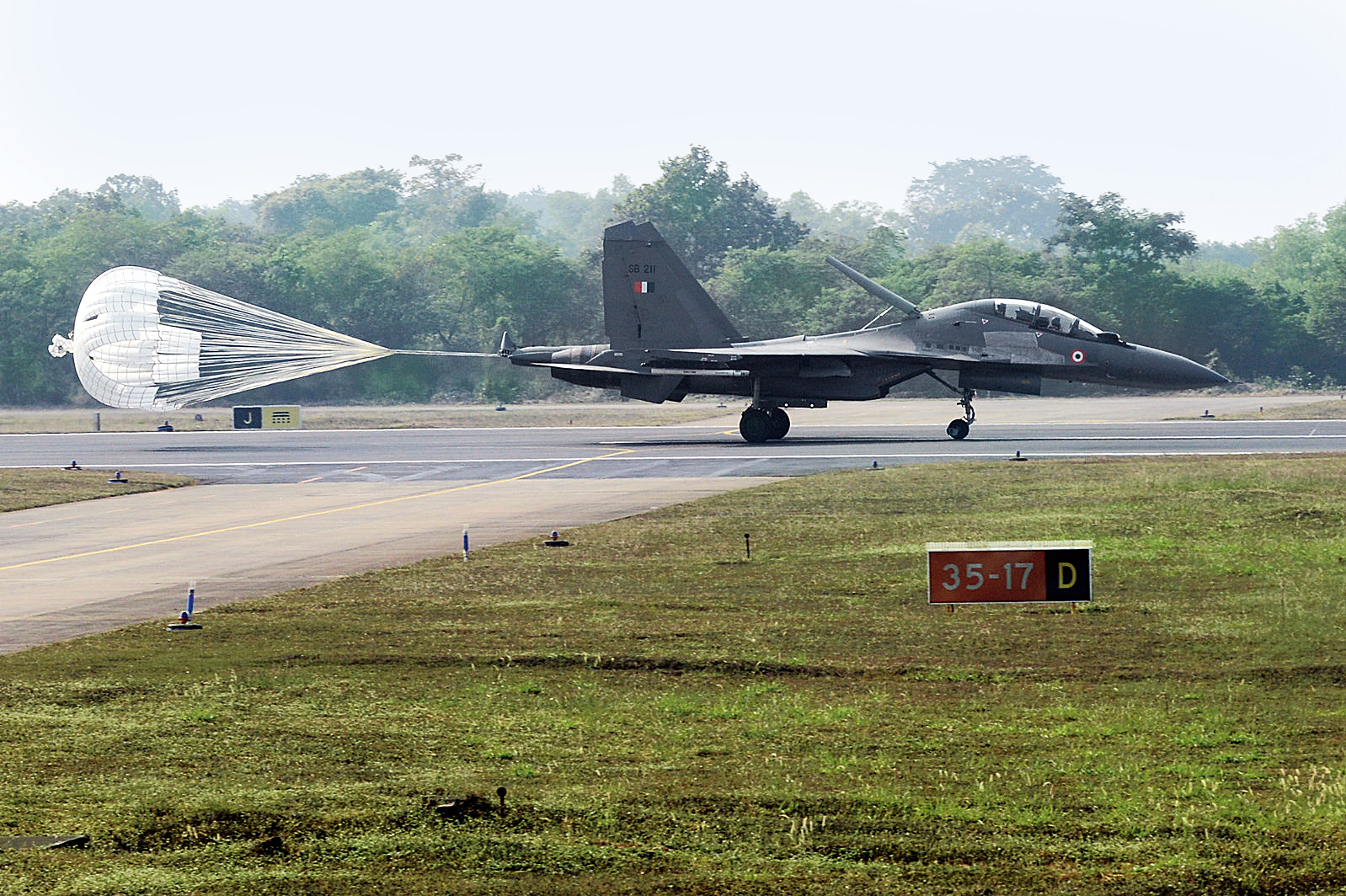 ---
---
New Delhi has selected Hasimara Air Force Station in north Bengal for strategic build-up along the Line of Actual Control (LAC).

South Block will upgrade infrastructure at the base to host Rafale fighter jets and increase funds for radar-based intelligence on Chinese airports in Lhasa and Shigatse on the other side of the border, air force officers in the know said.
Officers of the Indian Air Force in Hasimara have written to the defence ministry seeking clearance to relay the runway and build a hanger to accommodate Sukhoi and Rafale fighter jets.
Once done, the Hasimara air base will have the second squadron of the Rafale jets. The first one is likely to be raised at Ambala Air Force Station in Haryana.
China, according to air force officers, built a runway at the Shigatse airport immediately after the Doklam standoff in August 2017.
The distance between Hasimara and Tibet is around 384km and the airport at Shigatse, Tibet's second largest city, is a military-cum-civilian one.
The Lhasa airport in Tibet's capital is about 364km from the Hasimara air base.
"The runway at Hasimara was last relaid in 1993. We now want to rebuild it. The Rafale fighter jets can pick up even a pebble from the runway. That would be a disaster. We don't want to take chances," an air force officer said.
"Dassault Aviation has already laid down certain specifications for its Performance Based Logistics centre that would double as the store for keeping Rafale spares," the officer said. "We have written to the defence estates for necessary permission to make some constructions and chop down a few trees."
Hasimara Air Force Station in Alipurduar district, about 128km from Siliguri, is of strategic importance for its proximity to the India-Bhutan border. Also, the base is in the Siliguri corridor, to the north of which is China, the officer said.
Hasimara used to house the MiG-27 ML till the aircraft were phased out towards the end of 2017.
Now, there are the Sukhois — Su-30MKI — one of India's top-of-the line fighter jets.
"A 8,500 to 9,000ft-long runway in Hasimara will be relaid... it will take around six months to complete the job," the officer said. "The hanger will accommodate both Rafale and Sukhoi fighter jets. We have drawn up futuristic plans."
The build-up at Ambala and Hasimara, according to air force officers, is part of South Block's strategy against Beijing.
China has its bases in Tibet; but their fighters cannot operate on optimum efficacy because of the high altitude.
"We have mounted high-altitude radar to keep a count on their number of sorties towards Indian airspace. Officers are being stationed for three to six months in phases with advanced training for plotting the movements of Chinese jets," an air commodore said.
"It's an arduous task. Hasimara has already started preparing for the future."