Hindu friends help in Delhi
Flatmates pitch in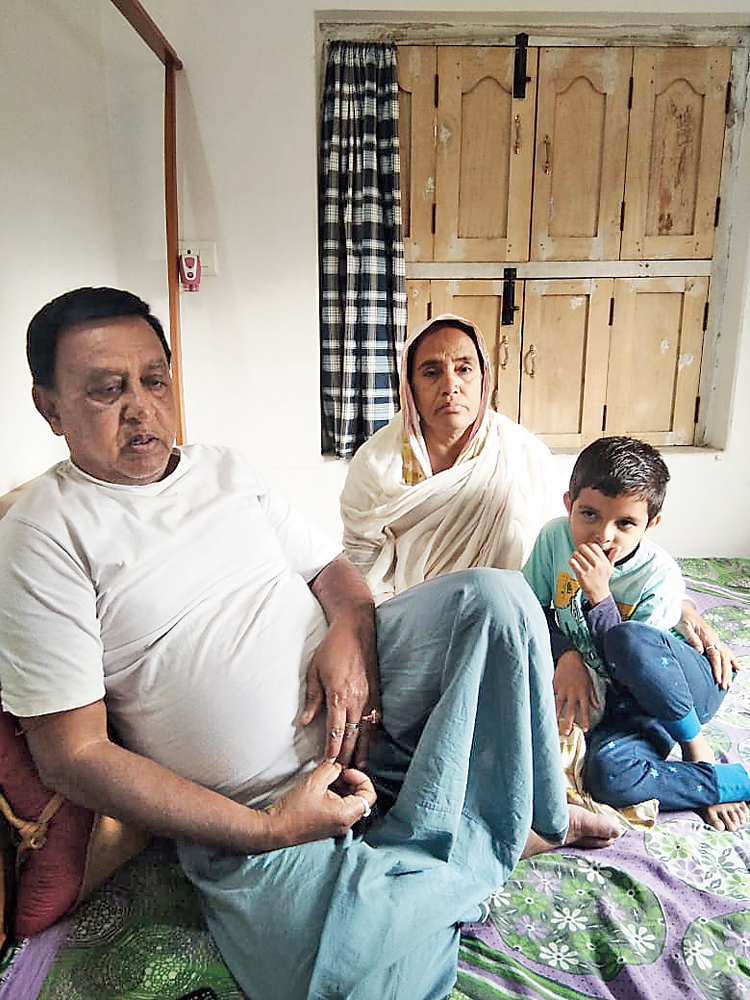 Abdul Mannan and his wife Ashika Begum at their home in Ketugram.
(Arka Banerjee)
---
Burdwan
|
Published 01.03.20, 08:03 PM
|
---
A Muslim couple at Ketugram in East Burdwan said they were "grateful to and overwhelmed by" the care and protection extended to their son's family by Hindu flatmates in Delhi's Maujpur during communal riots.
Abdul Mannan, a Trinamul leader in Ketugram, whose wife Ashika Begum is a panchayat samity functionary, said he was so touched that he was determined to travel to Delhi after the situation became normal in order to "personally thank" saviours of his son and his family.
"My eyes welled with tears of gratitude when I was told over the phone about how my son's flatmates had protected him and his family. They are the only Muslim residents of the building," said Mannan.
His elder son Mohammed Maniruddin, 35, has been living in the national capital since 1999 and works at a toy factory in northeast Delhi's Ghonda Chowk area.
"At first, I was so surprised to hear that the owner of the flat, along with the other tenants, disallowed Maniruddin and his family from leaving and instead interacted with the rioters themselves. They drove them away from the area, explaining that there were no Muslims inside that building," said Mannan.
Speaking to The Telegraph over phone, Maniruddin said he was "truly fortunate" to have neighbours and friends like he did. He has been living at the rented flat in Maujpur for the past seven years with his wife and two children.