Hawkers back in business in Salt Lake
Bidhannagar Municipal Corporation had evicted 3,000-odd hawkers from footpaths in the run-up to the FIFA U-17 World Cup in October 2017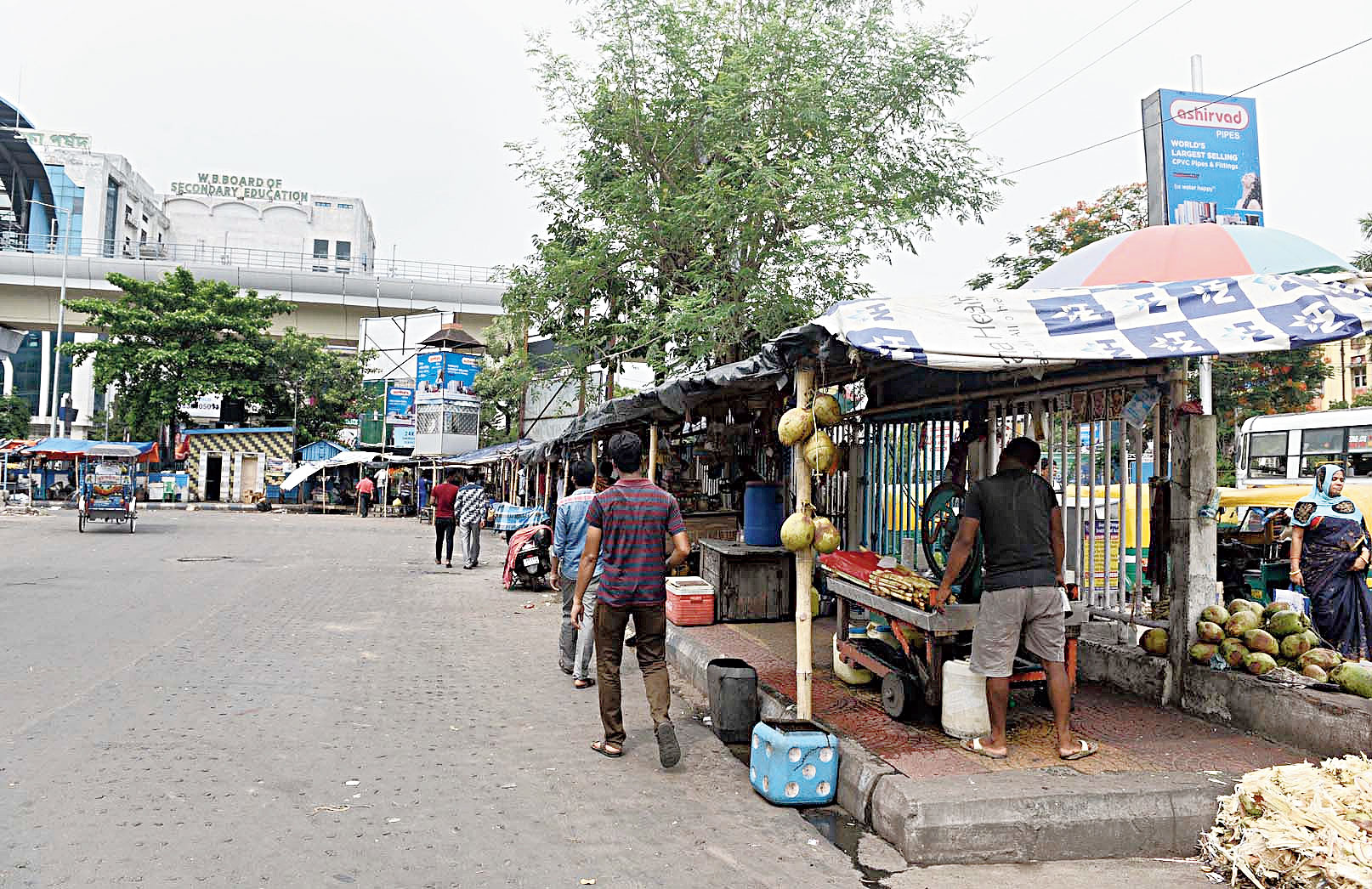 ---
---
Hawkers in Salt Lake have returned to some of the township's renovated footpaths.
The Bidhannagar Municipal Corporation had evicted 3,000-odd hawkers from footpaths in the run-up to the FIFA U-17 World Cup in October 2017.
The footpaths were spruced up in several areas, using red and black paved tiles. The kerbs, too, were given a fresh coat of paint.
Metro drove around the township on Thursday and found hawkers back in business in all three sectors.
The Karunamoyee bus terminus, which wore a spick and span look even a month ago, is back to its old self. At least 15 stalls have sprung up on a footpath inside the terminus.
Mohammed Abid Hossain, who runs a tea stall, said they had shifted inside the terminus to evade eviction. Being inside makes them "less visible", he said.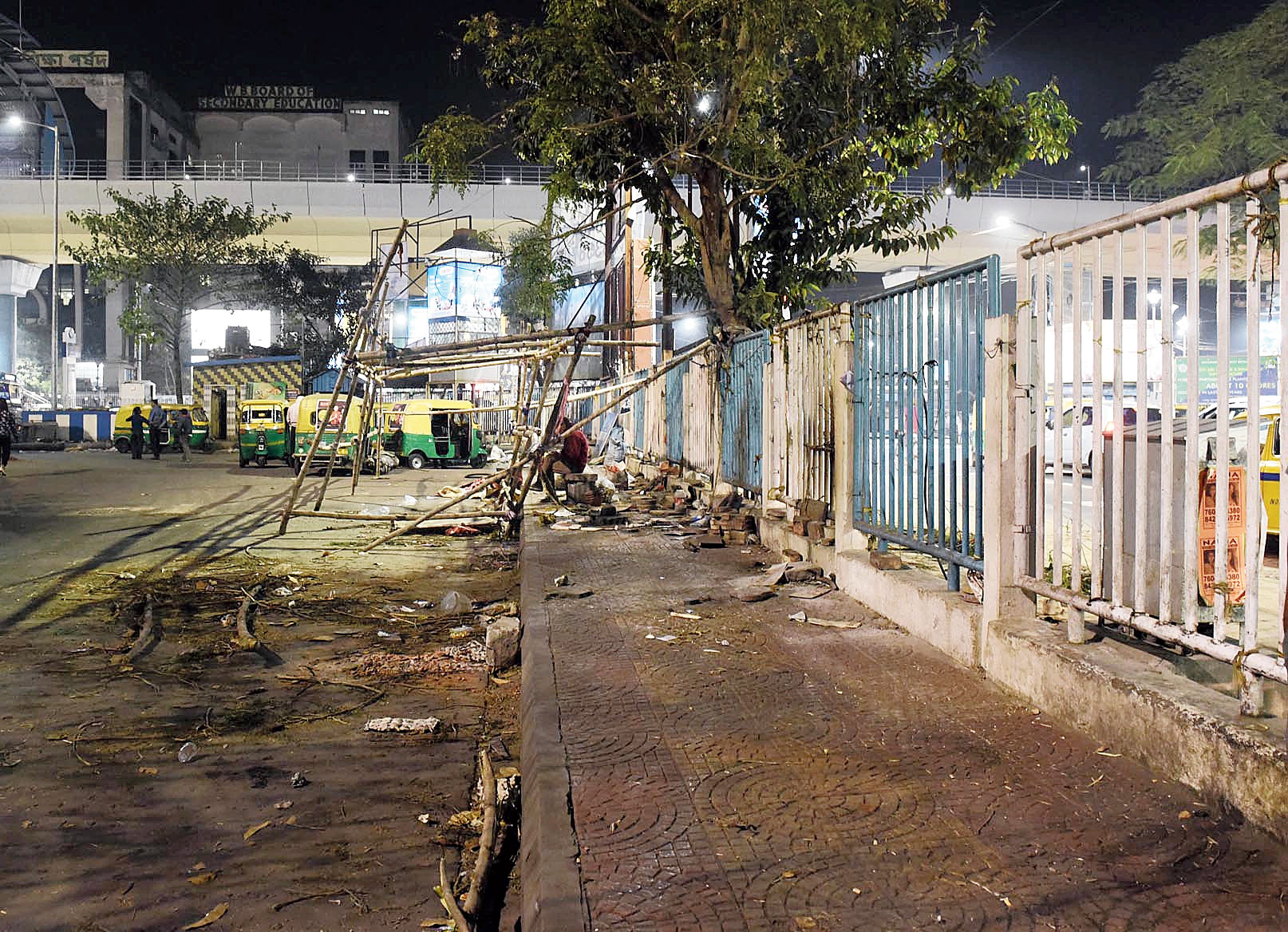 He said civic workers had evicted him and other hawkers from inside as well as outside the terminus in the past but they had returned for their livelihood.
Kajal Naskar, who sells mobile phone accessories, uses plastic sheets for shade as does Prakash Maity, who owns a food stall in front of the National Institute of Homoeopathy near GD Block.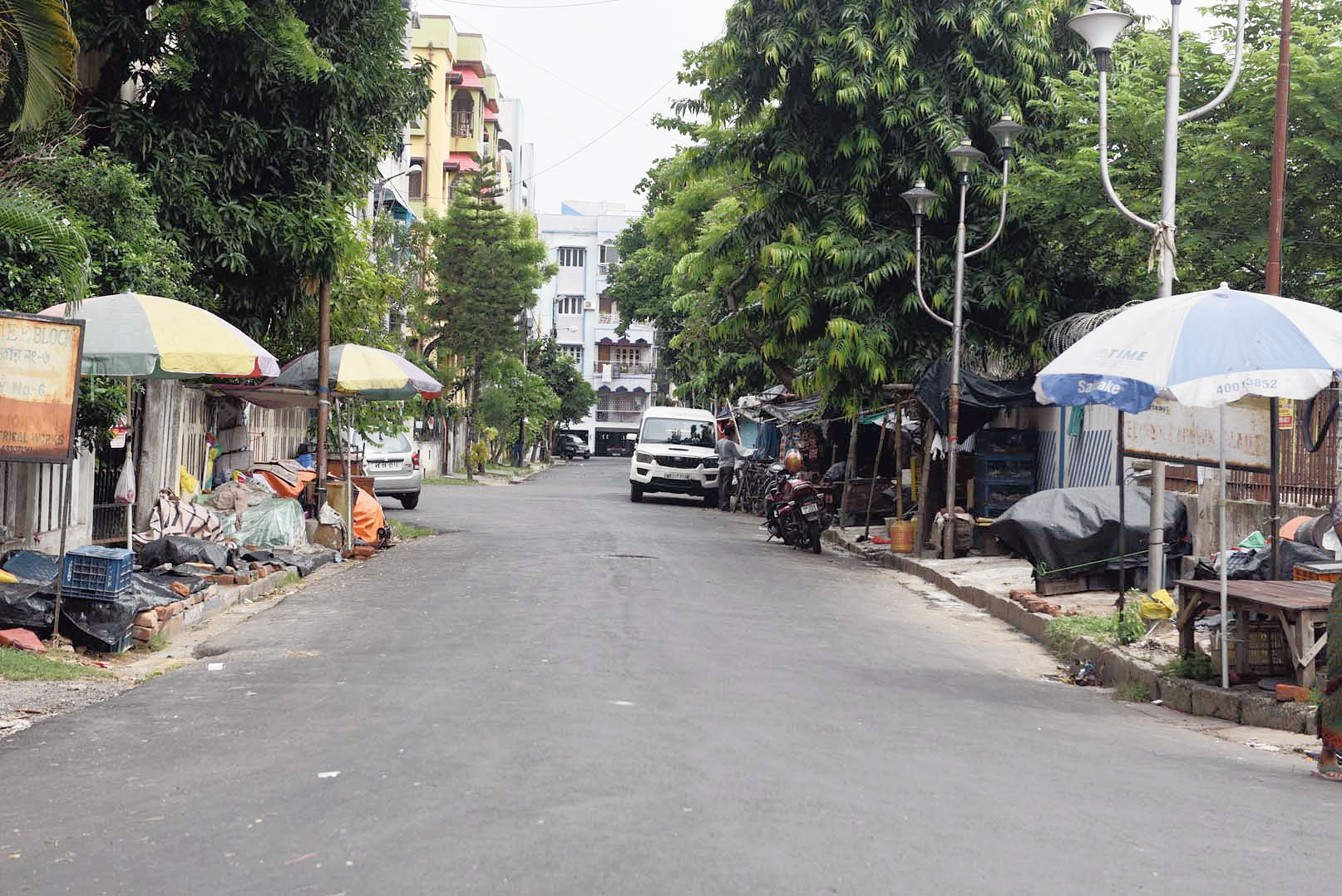 "We have mouths to feed back home. I have finished all my savings that I had in the months that we were forced to remain closed," Maity said. "I don't care about hallawallas (eviction teams)."
Sabyasachi Dutta, the mayor of the Bidhannagar Municipal Corporation, said an eviction drive had been planned this week but it could not be carried out because of police refusal.
"I managed to keep footpaths free of encroachment for the past four years. Now, the police and even the local MLA are not cooperating with me to continue with the eviction drives," Dutta told Metro on Thursday.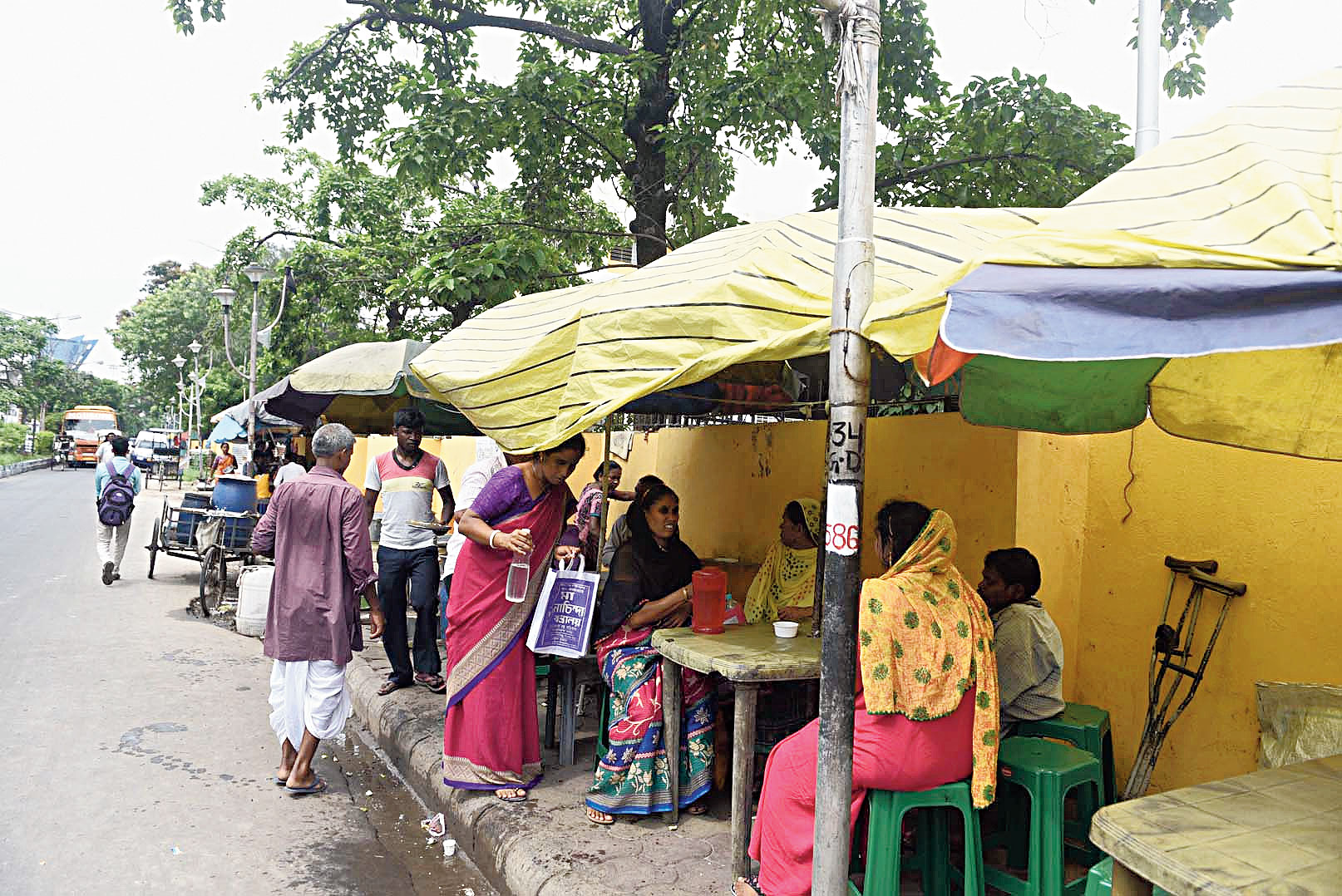 L.N. Meena, the police commissioner of Salt Lake, said he was not aware of any requests made by the civic body to get police protection for their eviction teams.
"I am not aware of any requests made by the corporation for police protection during their eviction drives," Meena said.
Residents are against letting hawkers take over the footpaths in the township.
The corporation must take steps to ensure that hawkers don't return and footpaths remain free for pedestrians, Shayani Majumder, a resident of EE Block, said.