Fresh push to protect treasure trove in Calcutta's Dum Dum
The effort is to make people aware of the importance and significance of the locality on the city's fringes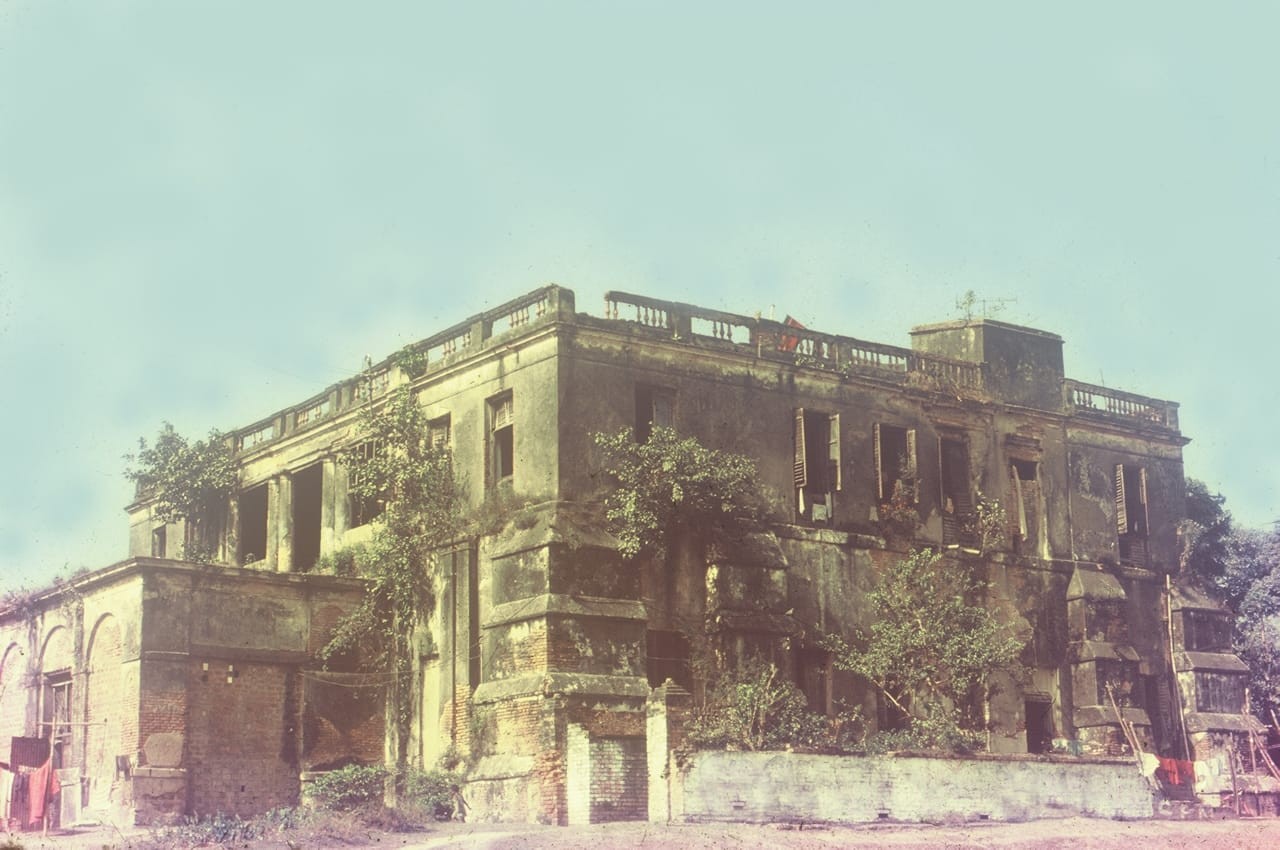 Clive House at Dum Dum in Calcutta
Image courtesy: People's Green Society
---
Calcutta
|
Published 19.04.19, 11:28 AM
|
---
Dum Dum, a 150-year-old municipality that was once the headquarters of Bengal Artillery and home to the country's oldest cantonment, needs a fresh initiative to protect much of its built heritage.
People's Green Society, a local NGO, is organising a heritage walk and meet on Friday to draw attention to the plight of many of its historic buildings, including Clive House, which was the country home of Bengal's first governor-general, the Afghan Monument, the Fairie Hall and a host of other edifices.
The effort is to make people aware of the importance and significance of the locality on the city's fringes.
On World Heritage Day, Shyamal Ghosh of People's Green Society made a presentation at the Indian Museum highlighting the need to increase awareness about the wealth of heritage in Dum Dum. It was there that the Sepoy Mutiny began.
The place that has the Cossipore Gun and Shell Factory, the country's first arms factory established in 1801, has a lot in terms of military history. The oldest cantonment was established in Dum Dum in 1783 when military barracks were built and civilians started coming in to provide supplies. The ordnance factory was established in 1846. However, the cantonment was closed down and the Cantonment Board was replaced by Dum Dum municipality in 1929.
Dividing the history of Dum Dum into three phases, People's Green Society member Moumita Saha said: "There are three distinct periods to Dum Dum's history. Ancient Dum Dum that starts from 1747 predating the Battle of Plassey, the British Dum Dum that spans from 1747 to 1947 and modern Dum Dum is post-1947."
Several maps of Dum Dum have been published by Deshkal, a publishing unit of the NGO.
"There was also an 1830 map of Dum Dum which has been destroyed," said Saha.
Deshkal is also getting ready to publish two books on the history of Dum Dum.