Forest officer hit over Sunderbans boat licence
The forest department has stepped up vigil on unauthorised boats recently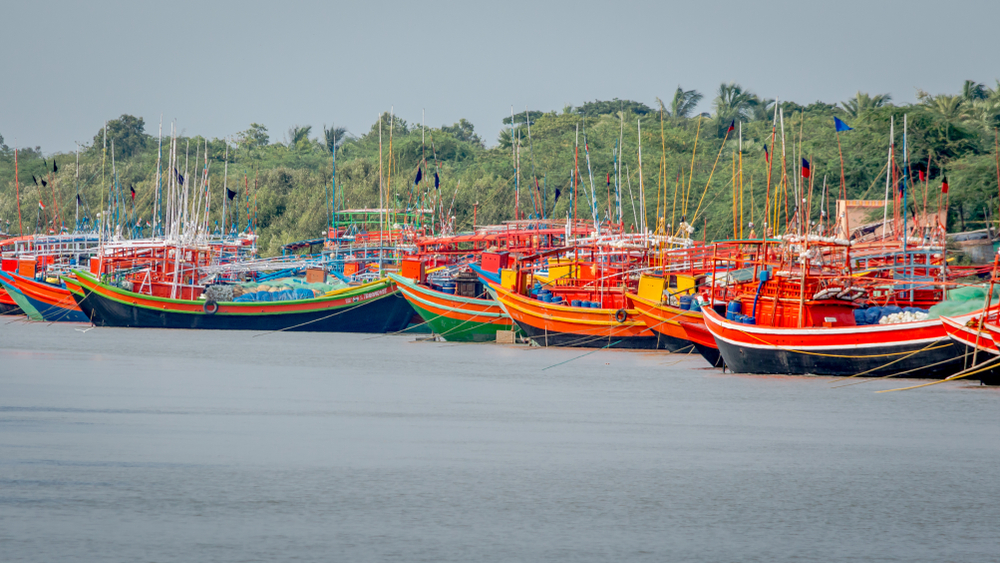 Mechanised boats are not allowed to fish in the mangrove waters
(Shutterstock)
---
Calcutta
|
Published 11.07.19, 07:53 PM
|
---
A range officer was thrashed on Thursday morning by a group of men who apparently wanted licence to fish inside the protected forest areas of the Sunderbans, police said.
Ashok Naskar, the Raidighi range officer of South 24-Parganas forest division, was hit on the head with sticks and rods at a village in Joynagar, South 24-Parganas, the police said.
He has been admitted to a private hospital off the Bypass. A complaint has been filed with Patharpratima police station.
Naskar was attacked at Nalgora village, around 75km from Calcutta, where he had gone to renew boat licensing certificates. The licence is needed to fish in the Sunderbans waters.
"A group of at least 50 people turned up and demanded fresh licences. When the officer told them it was not possible to issue a new licence on the spot, he was beaten up," a forest official in the South 24-Parganas division said.
This is the second such attack in recent times.
A team of forest officials was attacked with bamboo sticks and stones on the evening of April 20 when they had raided a village to arrest a man accused of poaching a tiger.
A member of the fisherman's association, however, had a different take on the matter. He said the official was injured in a fight between a group of fishermen and forest officials over the decision to step up vigil on mechanised fishing boats in the Sunderbans.
Fishing is one of the single-largest occupation of the people in the Sunderbans. Mechanised boats are not allowed to fish in the mangrove waters. They are allowed to use only the waters of the reserve forest area as a passage to head towards the sea.
There is no such bar on mechanised tourist boats. Barring the breeding seasons of April, May and June, non-mechanised boats with valid licences are allowed to fish in the Sunderbans.
The forest department has stepped up vigil on unauthorised boats recently. Earlier the rule remained largely on paper.
Three trawlers were seized in the Joynagar block on
Monday.
"There are more than 12,000 mechanised boats in the Sunderbans. Over 50,000 families are dependant on these boats for a living. Unless they are provided with alternative livelihoods, you cannot just bar them from fishing," Joykrishna Haldar, former MLA (SUCI) of Kultali and secretary of the Bengal United Fishermen's Association, said.
A forest official in Calcutta said no boats were allowed inside the core area of the Sunderbans Tiger Reserve. The area is easier to monitor as any boat found there is unauthorised.
"But inside the South 24-Parganas division, our job is tough. Many mechanised boats keep fishing in the shallow waters and are depleting the resources.... It is difficult to take action as the men on boats claim they are on their way to the sea," the official said.