CPI MP Binoy Viswam writes to PM on 'abuse' of power by VC
'Amartya Sen to be treated in such a manner was a matter of national shame and belittles India's reputation as the world's largest democracy'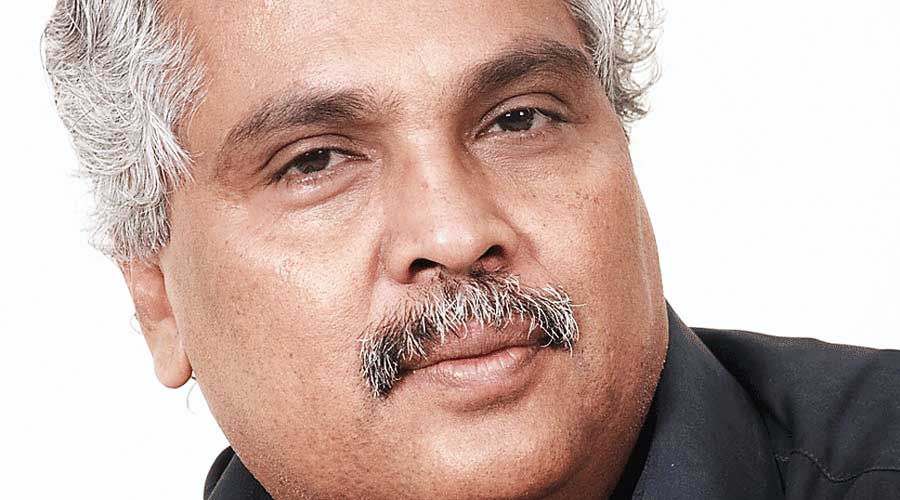 ---
---
CPI Rajya Sabha member Binoy Viswam has written to Prime Minister Narendra Modi, seeking his intervention to stop the "abuse" of power by Visva-Bharati vice-chancellor Bidyut Chakrabarty to describe economist Amartya Sen as an "illegal occupant" on the land of the central university in Santiniketan.
The varsity included the Nobel laureate on a list of "illegal occupants" on the campus, saying Sen had under his possession more land than what had originally been leased out to his maternal grandfather for 99 years. Sen's grandfather Kshitimohan Sen, a Sanskrit scholar, had played a key role in building Visva-Bharati, along with Rabindranath Tagore. The economist was born and brought up at the house "Pratichi" built by his father in Santiniketan.
In his letter, Viswam said: "For him (Sen) to be included as an 'illegal occupant' of Santiniketan, a place which his family has helped build and sustain for generations, is absolutely unacceptable and an abuse of the powers vested in the Vice-Chancellor of the University, who is appointed and answerable to the Central Government.''
Further, according to Viswam, the actions of the VC clearly indicate an abuse of power as no intimation of such illegal occupation has ever been made to Sen.
The MP said the long term lease granted to Sen's family by the university was far from expiration.
"It appears that this action is a direct response to Dr. Sen's critique of the Central Government and its policies on certain issues. This sort of abuse of power and legal process has become symbolic of the way people supporting your party conduct themselves in public life. The actions of the VC can only be looked at in the context of the politics that is currently playing out in the state of West Bengal and your party's role in the same.''
Urging the Prime Minister to stop the abuse of power by an official under the central government's control, the CPI MP said for Sen to be treated in such a manner was a "matter of national shame and belittles India's reputation as the world's largest democracy".