BJP 5 call on Bengal governor after prod from Delhi
State leaders felt "slighted" as none of them had received an invitation to attend the swearing-in of Dhankar on July 30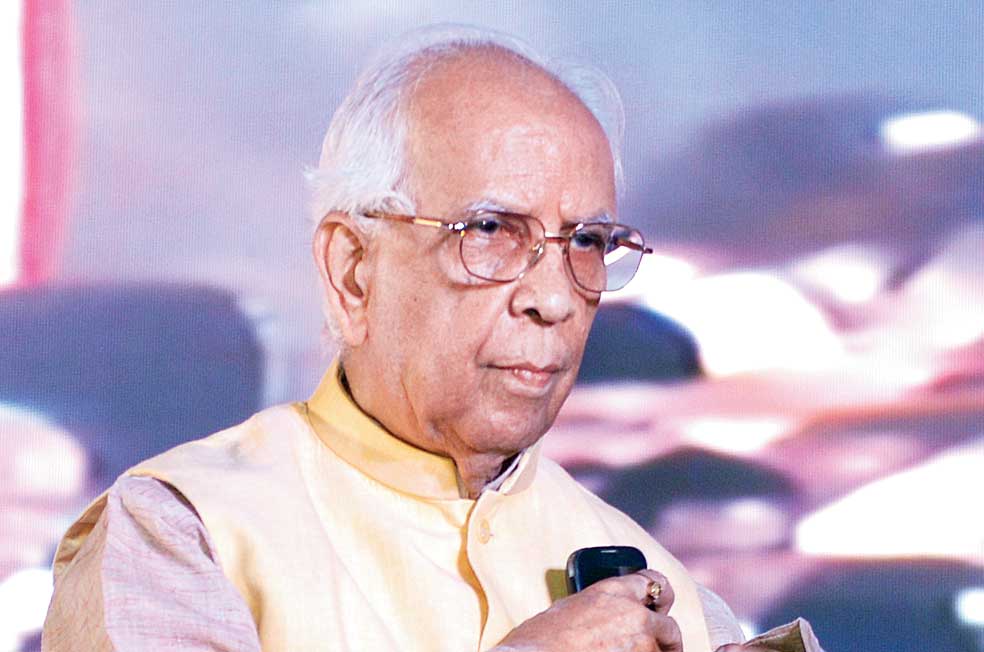 ---
Calcutta
|
Published 06.08.19, 09:33 PM
|
---
Five Bengal BJP functionaries called on governor Jagdeep Dhankar at the Raj Bhavan on Friday amid murmurs that the meeting was the fallout of a prod from New Delhi as no party leader had been invited to the governor's swearing-in on July 30.
"A call from the Raj Bhavan came on Friday morning and an invitation for a high-tea in the evening with four general secretaries and one vice-president of the party was extended. All of them met the governor for an introduction to him," said a source in the BJP.
The five leaders were BJP general secretaries, Subrata Chattopadhyay, Sayantan Basu, Raju Banerjee and Sanjoy Singh and vice-president Jaypraksh Majumdar.
While no one wanted to discuss the meeting with the governor on record, multiple sources in the BJP told this correspondent that they were happy with Delhi's intervention that prompted the Raj Bhavan to organise a meeting with senior state leaders of the party.
As the absence of any state BJP leader from the swearing-in of the governor became a talking point in the party headquarters, message trickled down from Delhi that the Raj Bhavan would soon undo the damage.
"And then the call came," said a source.
The BJP sources said the state leaders felt "slighted" as none of them had received an invitation to attend the swearing-in of Dhankar on July 30.
Chief minister Mamata Banerjee, Assembly speaker Biman Banerjee, leader of the Opposition Abdul Mannan and several state ministers attended the programme held at Throne Room of the Raj Bhavan.
"But none of us got the invite. The only invitation was for party state president Dilip Ghosh, who was out of station as he was on a tour with President Ramnath Kovind. When we informed the Raj Bhavan that he was away and sought invitation for others, they pleaded helplessness and said
Nabanna had the final say on list of invitees," said a BJP source.
According to the source, the state leaders got in touch with Nabanna for invites, but were apparently told that as per protocol, only Ghosh was eligible for the invite.
"This was an insult for the party that's the main Opposition force in the state. So, we informed Delhi about it as we thought that the governor's office should have intervened to ensure representation of the party at the programme," said a source, adding that the "insult" was unacceptable.
Party sources said former governor Keshari Nath Tripathi used to meet state BJP leaders regularly and take feedback from them on the state of affairs in Bengal. "His swearing-in had been attended by the party's state president Rahul Sinha," recounted a source.