Why no rathyatra talks? Mukul faces criminal cases, Bengal says
Surprised Calcutta HC notes that almost all politicians face criminal cases... and even state police chiefs face criminal contempt cases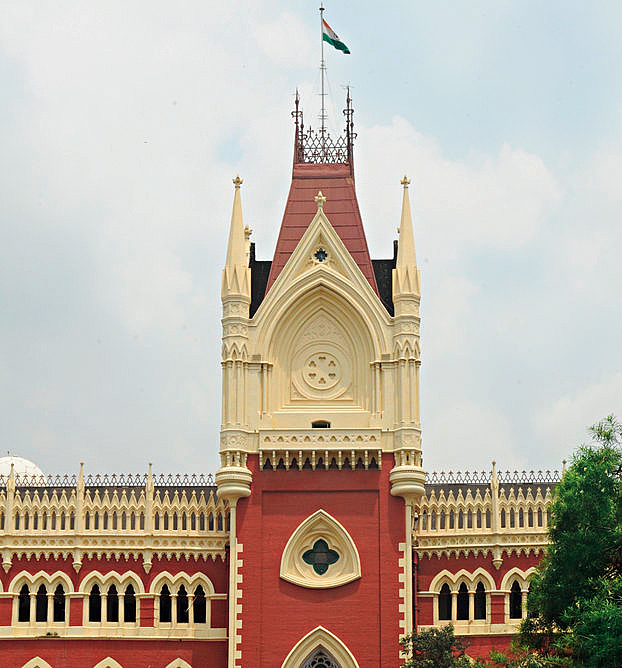 Calcutta High Court
The Telegraph file picture
---
Calcutta
|
Published 10.12.18, 09:29 PM
|
---
The West Bengal government informed Calcutta High Court on Monday that its senior officials couldn't sit with BJP leaders Mukul Roy and Jay Prakash Majumdar to discuss "all aspects" related to the party's proposed rathyatra as criminal cases were pending against them.
A division bench headed by Justice Biswanath Sommader had on Friday ordered the chief secretary, home secretary and the director general of police to hold a meeting with three representatives of the BJP by December 12 to discuss the modalities related to the rathyatra.
On Monday, the government approached the same bench for a review of the order.
"The BJP has sent names of Mukul Roy, Jay Prakash Majumdar and Pratap Banerjee for the meeting. But both Roy and Majumdar are facing criminal cases. Senior government officials can't hold talks with accused persons," advocate general Kishore Dutta said in the court on Monday.
The review plea has given an impression that Nabanna is reluctant to hold the meeting with the BJP leaders and wants to derail the rathyatra.
Roy and Majumdar had visited Nabanna on Saturday to hand over a letter to the DGP expressing their interest to sit for the meeting at an hour's notice.
Sources in the state secretariat said though the administration was preparing for the proposed meeting, Nabanna was not comfortable with the idea of the talks. "That's why the advocate general informed the court about the criminal cases pending against the duo in a desperate bid to cancel or at least defer the meeting," said a source.
After hearing Dutta's argument, Justice Somadder asked: "Almost all politicians face criminal cases. Even your DGP and IGs often face criminal contempt cases. How can they sit for the talks?".
The court will hear the matter on Tuesday.
The Nabanna sources said soon after Roy had gone to submit the letter on Saturday, officials were asked to find out ways to avoid or at least delay the meeting. "But the problem is if the plea is rejected by the court on Tuesday, the government will have little options to delay the meeting further. Top officials will face contempt case if the meeting is not held by Wednesday. The government will have little time to move the Supreme Court if the plea is rejected on Tuesday," said an official.
Reacting to the petition, state BJP president Dilip Ghosh said: "The government is trying to delay the whole process citing lame excuses in the court."