State focus on repair of 200 bridges
400 bridges across Bengal identified as distressed, half need urgent attention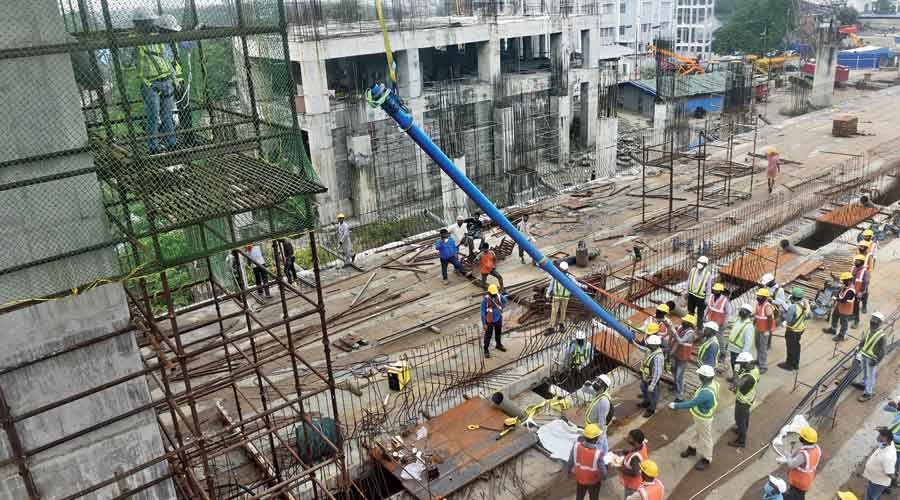 ---
|
Calcutta
|
Published 28.09.20, 12:43 AM
---
The public works department has identified 400-odd bridges in distress out of 1,800 maintained by the department across Bengal, with over 200 among them needing immediate repair and restoration to avert any major mishap in the near future.
"Following a thorough inspection and health scan of all the bridges across the state, it has been found that over 400 bridges are in distress. Of them, 204 need urgent renovation and restoration work. The PWD is working to start this job at the earliest," said a senior government official.
According to sources, the department had issued an order to conduct the health audit of all the bridges it maintains across the state soon after the collapse of Majerhat Bridge in Calcutta in September 2018.
It took almost two years to complete the job as the department wanted to carry out a thorough inspection and safety audit of all the bridges.
Districts like South and North 24-Parganas, East Midnapore, Murshidabad and Malda have the majority of distressed bridges.
"The districts that have more rivers and canals have more distressed bridges. Districts like South and North 24 Parganas and East Midnapore also witnessed the wrath of Amphan, which also damaged a few bridges," said a source.
The state government is now trying to restore all the severely damaged bridges at the earliest as it does not want any other bridge to collapse ahead of the polls.
"The collapse of Vivekananda Road flyover and Majerhat bridge (2016 and 2018, both in Calcutta) has tarnished the image of the state government. The BJP was raising questions over the maintenance of bridges. The ruling establishment does not want to take any risk particularly a few months before the polls," said a bureaucrat.
Sources said that even if some bridges, particularly in districts like South and North 24-Parganas were proposed to be replaced in near future, the state government wanted to undertake restoration of the bridges for the time being as the state is facing a financial crisis amid the pandemic.
According to sources, the PWD sought a clearance from the finance department to spend a sum of Rs 150 crore to restore 204 bridges immediately.
"We cannot take up restoration work for all 400-odd bridges right at the moment due to financial constraints. The department has sent a proposal to take up restoration and maintenance work on 204 bridges, which need urgent restoration," said a PWD official.
Sources in the department said that the restoration work for the remaining bridges could be taken up next year as the survey mentioned that those bridges, though distressed, can serve for few more years.
"Most of these bridges were constructed more than 30 years ago. With little restoration, these can serve for another 10-12 years. But some bridges, constructed about 35 to 40 years ago, need replacement," said a source.