Article shadow for Calcutta tourists
Travel agents flooded with phone calls from clients who had booked holidays in Kashmir during Puja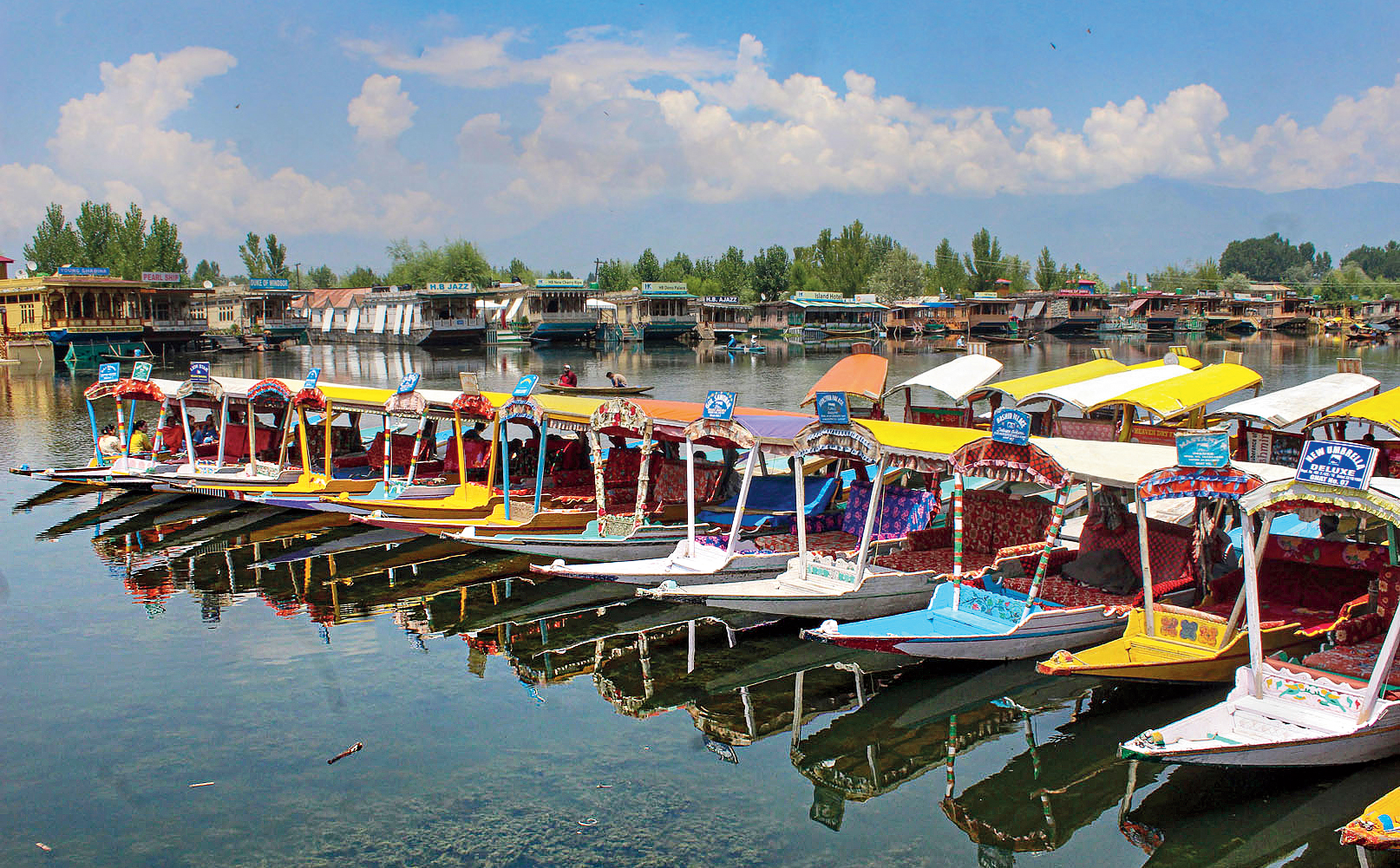 ---
|
Calcutta
|
Published 05.08.19, 08:25 PM
---
The Centre's decision on Jammu and Kashmir threatens to derail Calcuttans' plans to spend the Puja holidays in the Valley.
Travel agents, who were looking forward to a "big season" in the Valley after a comparatively peaceful summer there, were flooded with phone calls from clients who had booked holidays in Kashmir during Puja.
But the operators, unable to get in touch with their contacts in Kashmir, failed to provide any information to their clients. The tour operators fear the Centre's decision would lead to unrest, forcing many to cancel their bookings.
"We have made bookings for Kashmir this Puja because the Valley was quiet during summer. We stand to lose a lot of money. Wish the government had taken the decision after Puja," said Raktim Roy, managing partner of Dolphin Travels, a city-based tour agency.
The agency has three groups of 35 people each booked for Kashmir in October.
As for those who have booked holidays in Ladakh, Roy said the operators were in talks with the airlines to reschedule bookings and fly tourists directly to Leh, rather than through Srinagar.
Throughout the day the operators tried in vain to get in touch with hotels and other service providers in Kashmir.
"Kashmir is completely cut-off and we are unable to contact with hotels, vendors and the local authorities about the situation there," said Roy. "Unless we know the situation on the ground, it's difficult to update our clients."
Prabir Sinha Roy, owner of the Calcutta-based Panways Travels, echoed Raktim Roy. "The Centre's decision will affect tourism in Kashmir. The situation was improving over the last two to three years and this time it was quite good," said Sinha Roy.
Thirty families have booked Kashmir trips in October through the agency.
New Town resident M.K. Banerjee and his wife have booked a 12-day trip to Kashmir from October 14.
"We don't want to go in this situation. I called the tour operator this afternoon... he asked me to wait for a few days," said Banerjee.
Ratan Kumar Ghosh and his wife, too, have booked a Kashmir package from October 14. "We are not cancelling it right now. Let's see what happens. There is still some time left," Ghosh said.
Bagbazar resident Dipendu Mukherjee and eight others have booked a 10-day Ladakh trip in August. "We will reschedule our ticket and fly straight to Leh, instead of going via Srinagar," he said.
Several airlines said they had waived cancellation and rescheduling charges for passengers booked on Srinagar flights.
A section of tour operators said they were still hopeful. "We are hoping that the situation would improve before the Puja, which is still two months from now," said Anil Punjabi, chairman, east, Travel Agents Federation of India.