Summer sans IPL? Brace for it, fans
According to the original schedule, the final was slated to be held on May 24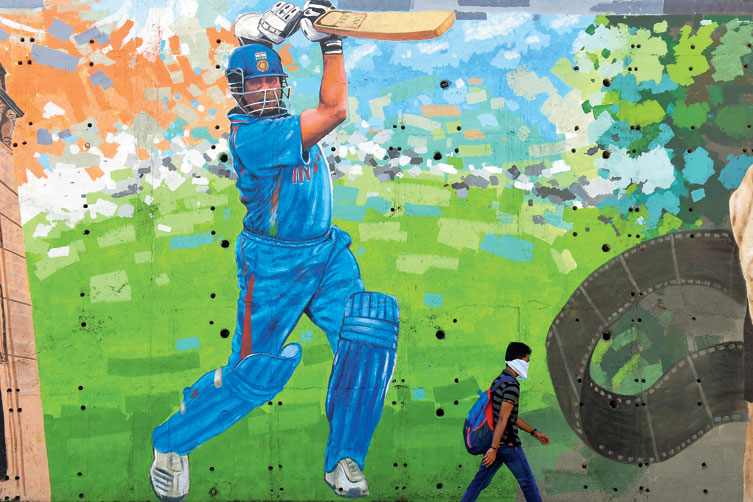 ---
Calcutta
|
Published 19.03.20, 09:47 PM
|
---
The Board of Control for Cricket in India (BCCI) mandarins are increasingly getting aligned to the possibility of the 13th edition of the Indian Premier League (IPL) becoming a non-starter because of the Covid-19 pandemic.
The official line that BCCI officials and franchise representatives have taken is: "Take one day at a time… let's wait and see".
None will admit, but it's gradually dawning on all concerned that logistics don't favour the resumption of sporting activities till the middle of May, according to conservative estimates.
With Prime Minister Narendra Modi driving home the gravity of Covid-19 through a televised address on Thursday, it is only a matter of time before the BCCI is forced to extend their IPL suspension beyond April 15.
"Everything has come to a standstill. We don't have a choice but it's still early to make a comment," a top-ranked franchise official told The Telegraph.
An IPL governing council member sounded more pragmatic. "We had met at the BCCI headquarters on Saturday and the situation has only intensified since. The government is preparing for the worst while putting precautionary measures in place. In such a scenario, we can't say that the IPL will take place. We've got to be realistic," he said.
"Board president Sourav Ganguly had indicated a truncated IPL as the last option. In fact several options were provided during the presentation at the meeting. All such things are of little consequence now. I'm sure the Board top brass are also aware of the facts."
According to the original schedule, the final was slated to be held on May 24.
Australia's limited overs captain Aaron Finch is already counting the financial losses that his country's cricketers have to face if the IPL has to be scrapped this year.
The franchise executive did make a practical evaluation of the circumstances. "All international flights have been cancelled till the end of this month. We have to wait till April 15 to get a clear picture about the overseas players. There's a feeling that visa restrictions could be extended.
"Moreover, most players will be jittery about playing anywhere in the world, not just in India, during this crisis. It doesn't seem that the mandatory 14-day quarantine period for individuals coming to India will be removed in a hurry. That again complicates the availability of foreigners and without them the IPL will be a non-starter," he explained.
"Most sporting associations are looking at resumption around June. Even if we assume that there's no significant spike in the number of coronavirus cases in the country, it is impractical to think that we can buck the trend."
But some people do remain optimistic. "There's still enough time for having a truncated version. Things could take a turn for the better and we could be up and running in another week or ten days. So there's no point in thinking that everything is lost," said another franchise official.
Even if we accept that logic, it would be tough to convince overseas players to travel. "None will risk their lives in the current situation. It wouldn't be prudent to encourage anyone from New Zealand or Australia to travel half the world and play in India. I'm not sure what makes the Board remain optimistic but we've got to be level headed. When the government thinks the crisis will stay for another two/three months, the Board cannot be short-sighted," said another source, who didn't wish to be identified.
There's another school of thought that the IPL could be slotted in July-August. According to the International Cricket Council's Future Tours Programme, there's very little of consequence during this period.
England hosts Pakistan for three Tests and three T20Is from July end till the first week of September. England's inaugural franchise-based 100-ball tournament, The Hundred, is scheduled from July 17 till middle of August.
The Australian cricketers have ODI and T20I commitments in June and July.
But the monsoons could prove to be a hindrance. "Hosting matches during that period will involve a lot of risk," said a franchise official.