1,2,3… title run for Daniil Medvedev
The Russian beat Dominic Thiem 4-6, 7-6 (7-2), 6-4 in the title clash of the ATP Finals on Sunday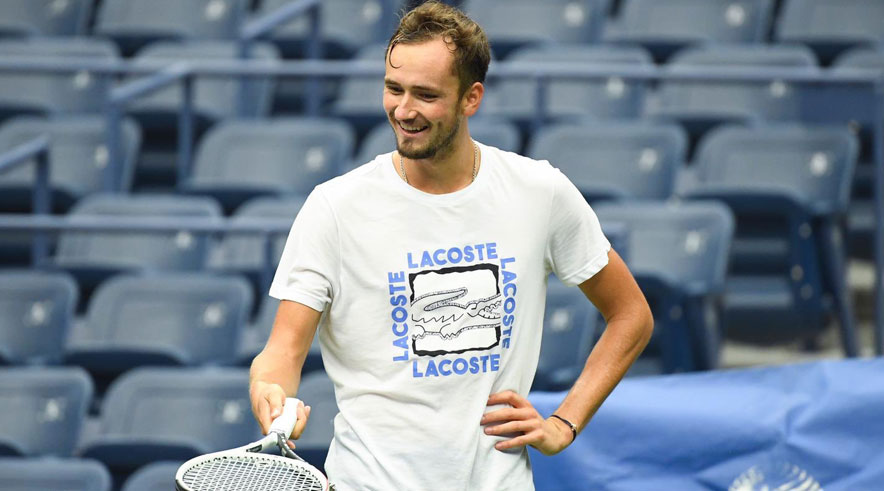 ---
|
London
|
Published 24.11.20, 02:45 AM
---
Daniil Medvedev rushed to the head of the queue of young talents as the Russian captured the biggest title of his career, beating Dominic Thiem 4-6, 7-6 (7-2), 6-4 in the title clash of the ATP Finals on Sunday.
Thiem was on course to become the first Austrian to win the title, following his recent US Open triumph, but the relentless Medvedev turned the tide to strike a blow for the new generation striving to shake up the tennis hierarchy. The millions watching on TV must have appreciated the skill of Medvedev, who became only the fourth player in ATP history to beat the world's top three at the same tournament.
He joins David Nalbandian (Madrid 2007), Novak Djokovic (Montreal 2007) and Boris Becker (Stockholm 1994).
There was no big celebration as he fired an unreturnable first serve on match point to end the two hours and 42 minutes scrap, bringing the curtain down on 12 memorable years at the O2 Arena, before Turin takes over as host of the tournament.
Fittingly, the London era ended as it began with a Russian winner after Nikolay Davydenko took the 2009 title.
"It's amazing," Medvedev, who earned $1.56 million as an unbeaten champion, told reporters. "I beat Novak (in the group), Rafa in the semis and Dominic, the best players in tennis right now. It shows what I'm capable of.
"For tennis there are exciting times coming," Thiem said of the new vanguard.