Seemed like we never left, says ecstatic Warner
Smith and Warner had been banned by Cricket Australia for a year for their role in the ball-tampering scandal in the Cape Town Test last year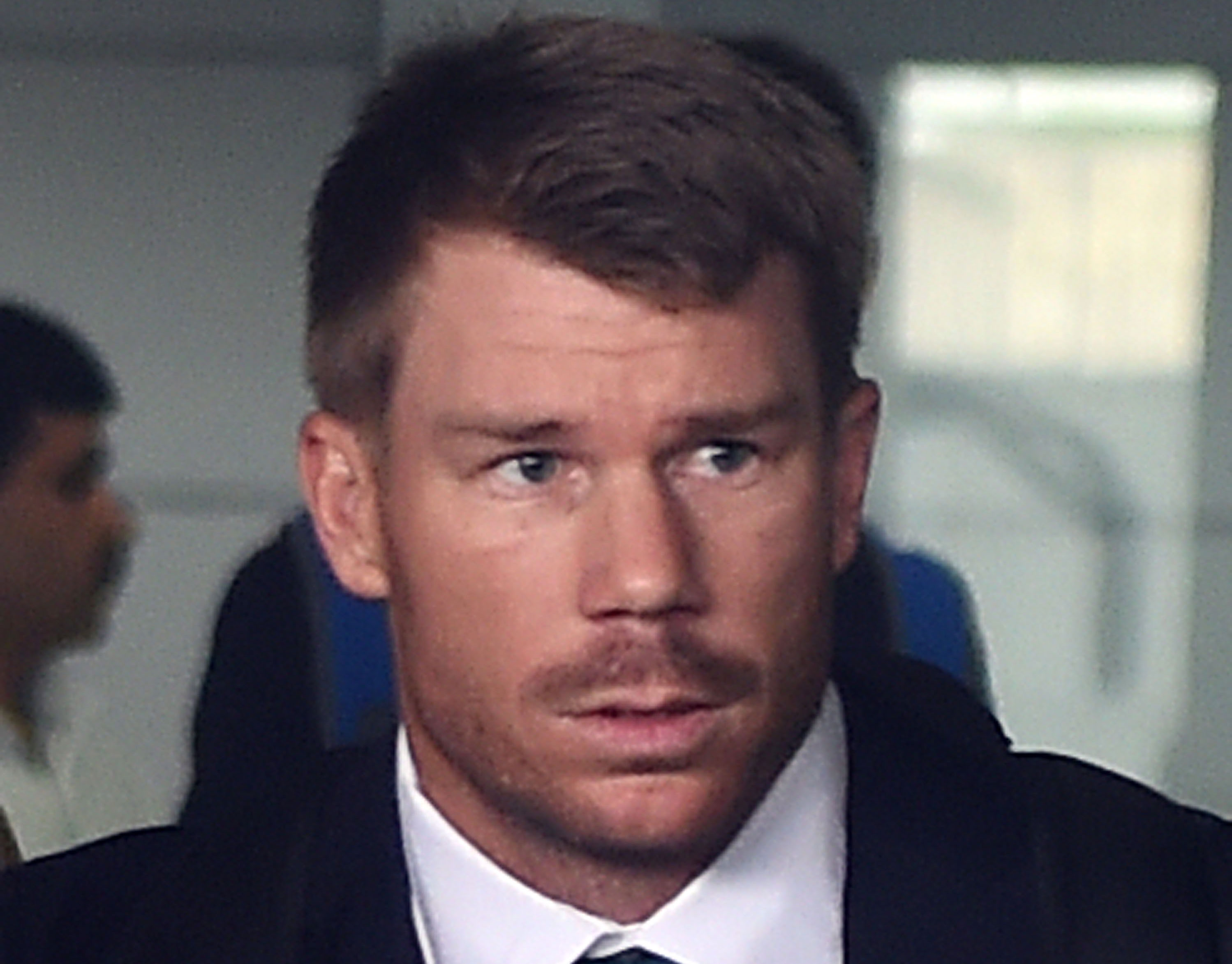 David Warner
Telegraph file picture
---
Calcutta
|
Published 17.03.19, 09:53 PM
|
---
Steve Smith and David Warner might have been apprehensive about how welcome they would be when they return to Australian dressing room. Well, after a meet-up with the Australia squad in Dubai on Saturday, that overflowed with "hugs and cuddles", they both felt almost as if they never left.
The Australian players are in the UAE for a five-match ODI series with Pakistan and Smith and Warner flew in for a meet-up with the players and coaching staff, an initiative by coach Justin Langer as part of the duo's re-integration into the team.
Smith and Warner had been banned by Cricket Australia for a year for their role in the ball-tampering scandal in the Cape Town Test last year.
According to a report in the Cricket Australia website, "all players had the opportunity to air any questions in an open discussion around the team's current, and ongoing, values."
"It's been awesome," an ecstatic Warner said, speaking about the meet-up. "It's like we didn't really leave, the boys were very accepting of us coming in and with open arms.
"(There were) a lot of big hugs and cuddles. It's been great. It's good to see the spirit they're in after a great series win in India and I am obviously looking forward to watching them play against Pakistan here and hopefully they win that series as well."
Former captain Smith spoke on the importance of being on the right path and the challenges ahead.
"I guess it's just been going through the values that are instilled in the team at the moment and making sure we are on the right path looking forward to what's coming up; a huge World Cup and an Ashes series in England," Smith said.
"It's pretty exciting times ahead for the team and just making sure everyone's on the right path and heading in the same direction."
Warner too spoke of team values and the shift in team culture post the ball-tampering scandal.
"Making sure that we are aligned with the team values moving forward… Obviously, being out for 12 months there's been a big change, which is great, and it's about just accepting that and playing what our role in the team should be moving forward."
Coach Langer was warm in his acceptance of the returning pair. "It's great to have them back in the team. It's like two brothers coming home.
"They have been received really well, we had a good night together last night and had some great meetings today, so it's been really positive.
"We set some values probably nine or 10 months ago with the team and then we just had a look at how we are going with those values and how we can use our values to keep moving the team forward."