All members of the Chennai Super Kings contingent, except for the 13 who tested positive for Covid-19 last week, have reported negative in the latest tests, the IPL team's CEO, Kasi Viswanathan, said on Tuesday.
The CSK players will undergo another test on Thursday, the final one of the two additional tests they need to take following the positive cases in the camp. They are now expected to begin their training in Dubai on Saturday provided the second test also turns out to be negative.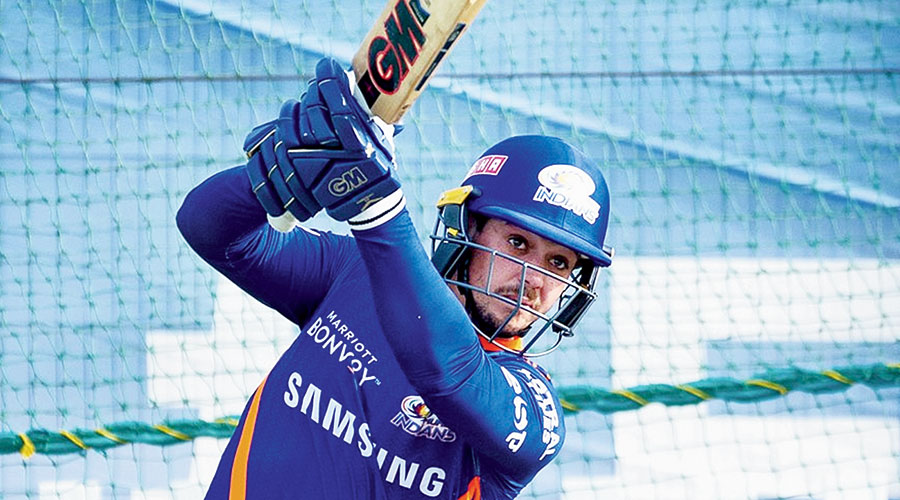 South Africa batsmen Quinton De Kock for Mumbai Indians
Those who had tested positive last week are staying in a separate hotel and will undergo two fresh tests after their mandatory two-week quarantine.
The IPL is due to start on September 19.
Viswanathan said since the Super Kings were the only team to have positive test results, the IPL had "increased" the number of tests to five, two more than what the other seven franchises need.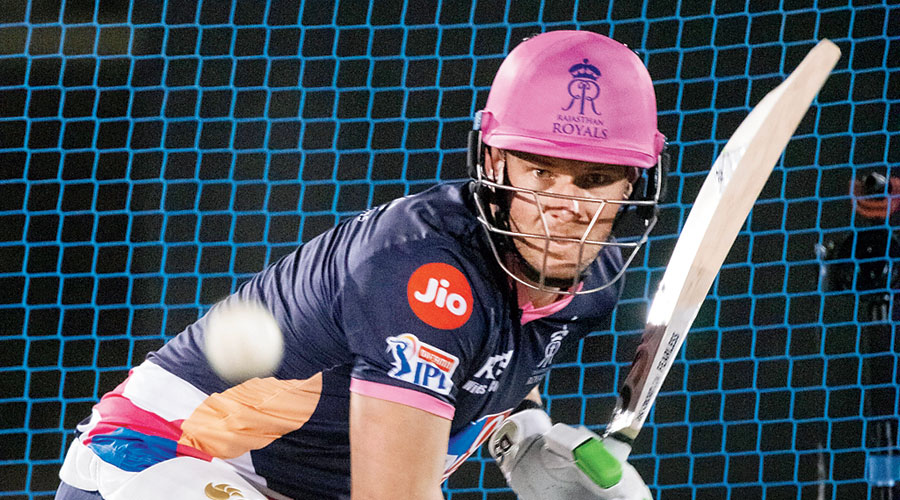 David Miller at nets for Rajasthan Royals Twitter/@rajasthanroyals
CSK has told the IPL governing council that they will be ready to play the first match. "The Covid cases in our team are mainly among the social media members. We will be ready to play the first match if necessary," a senior CSK official said.
South Africa's Faf du Plessis and Lungi Ngidi arrived in Dubai on Tuesday and went straight into quarantine. Harbhajan Singh though is yet to join the side. RCB skipper Virat Kohli also at the nets in Dubai. Picture courtesy Twitter
CSK pacer Deepak Chahar, who tested positive, said on Tuesday he has "recovered well".
"Thank you so much for your lovely wishes and prayers. I have recovered well and hopefully will be in action soon," he said in a video posted on CSK's Twitter handle.
It has also been learnt that spectators are unlikely to be allowed, at least in the first half of the tournament.