Chandrakant Pandit's mantra: IPL is cricket after all
'Whatever the format demands, I'll have to fulfil that in a proper manner with passion and commitment'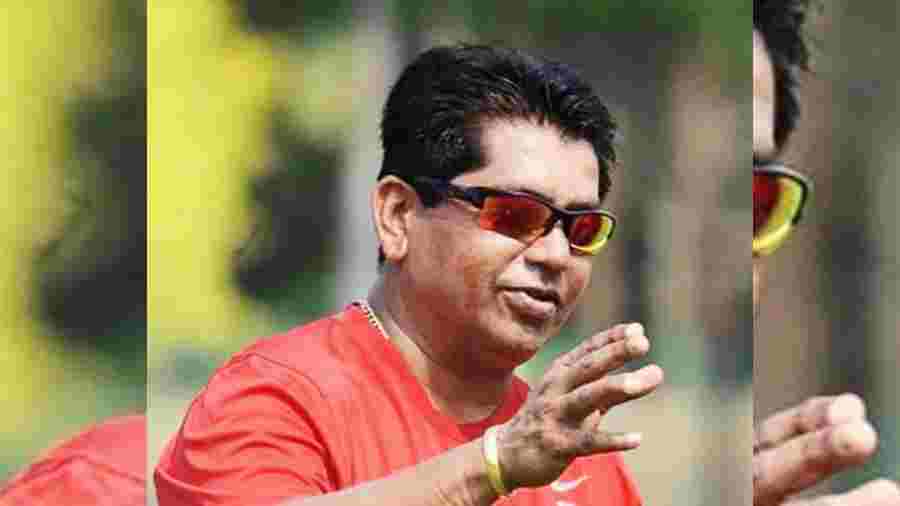 Chandrakant Pandit
File Photo
---
Calcutta
|
Published 19.08.22, 03:13 AM
|
---
The "Alex Ferguson of Ranji Trophy" is set to enter what for him would be a new world of franchise cricket, where the dynamics tend to differ from those of the domestic game.  Just as Ferguson has 13 Premier League championships as Manchester United manager, Chandrakant Pandit too has been hugely successful in Ranji with six titles as a coach.
Pandit, the newly-appointed head coach of Kolkata Knight Riders, thus has full confidence in his cricketing acumen and punditry and is ready to take the challenge head-on in his first-ever IPL experience.  
"I've always said that IPL's a different format. But ultimately, it's cricket. So whatever the format demands, I'll have to fulfil that in a proper manner with passion and commitment. That is how I'm looking at it," the 60-year-old Pandit, KKR's first-ever Indian head coach, told The Telegraph on Thursday.
"One big advantage for me is that I'm India-based, so I'll have a fair knowledge about the guys and their psyche," he added. The general perception about the IPL and other franchise leagues is that there's involvement from team owners and officials in matters of team selection. Pandit, who is known to be a hard taskmaster with a strong personality, thinks this kind of "interference" doesn't exist in reality.   
"Whatever feedback I've got from the players, the support staff and franchise officials, I'm very, very confident that this kind of interference doesn't happen," Pandit, also a former India wicketkeeper-batsman who played in five Tests and 36 ODIs, said.
"One has to understand that the support you get is for the best of the team. So one has to take it in a very positive way. We have a good support staff and I'm confident about it."  Pandit also made his views clear about KKR captain Shreyas Iyer's comment after this year's May 9 game versus Mumbai Indians, where he said: "The CEO (Venky Mysore) is also involved in team selection."
"I had heard that, but I don't think Shreyas meant it that way," Pandit said.
"One must understand that suggestions coming from anybody are always welcome. "When I get down to business, I'm sure I'll have no issue with this because a certain discussion or suggestion is always welcome. In domestic cricket too, I get such suggestions. "It's nothing wrong and one should not take it the other way. It's not called interference. Rather, it comes out of concern for the team," Pandit argued.
Rapport with Shreyas
Pandit is quite keen to reunite with skipper Shreyas, who has played under the former's coaching in Mumbai during his early days in first-class cricket. "Shreyas and I have spent two years in Mumbai during my tenure as coach.
"We know each other so well and we had also played the (Ranji Trophy) final in back-to-back seasons (2015-16 and 2016-17).
He was one of the leading players in the team. "So far, Shreyas has done a good job for KKR. We have a good rapport with each other, so I am quite comfortable with him being around. I don't think we should be worried about anything else,' Pandit emphasised.
Star presence
This is also the first time that Pandit will have to deal with Indian and overseas stars. And he is game for it. "We all know that the IPL teams have a combination of domestic and international players. Obviously, all these players have a lot of experience... some of our domestic players are playing for India as well.
"So of course, I'll have to study with everyone, and I believe that cooperation and rapport will help us to go forward," he said. Inducting those who are consistent performers in Ranji will also be on Pandit's mind. So would be the selection of cricketers from Bengal who, for the last few years, haven't found a place in the KKR squad. "There are people who are scouting for talent, which will be of great help to us. After all, every franchise looks for good players. So if these guys (from Bengal) do well, they will have a fair chance," he said.