Bigger than Camp Nou
BRIEFS: Chinese champions Guangzhou Evergrande is scheduled to be ready by the end of 2022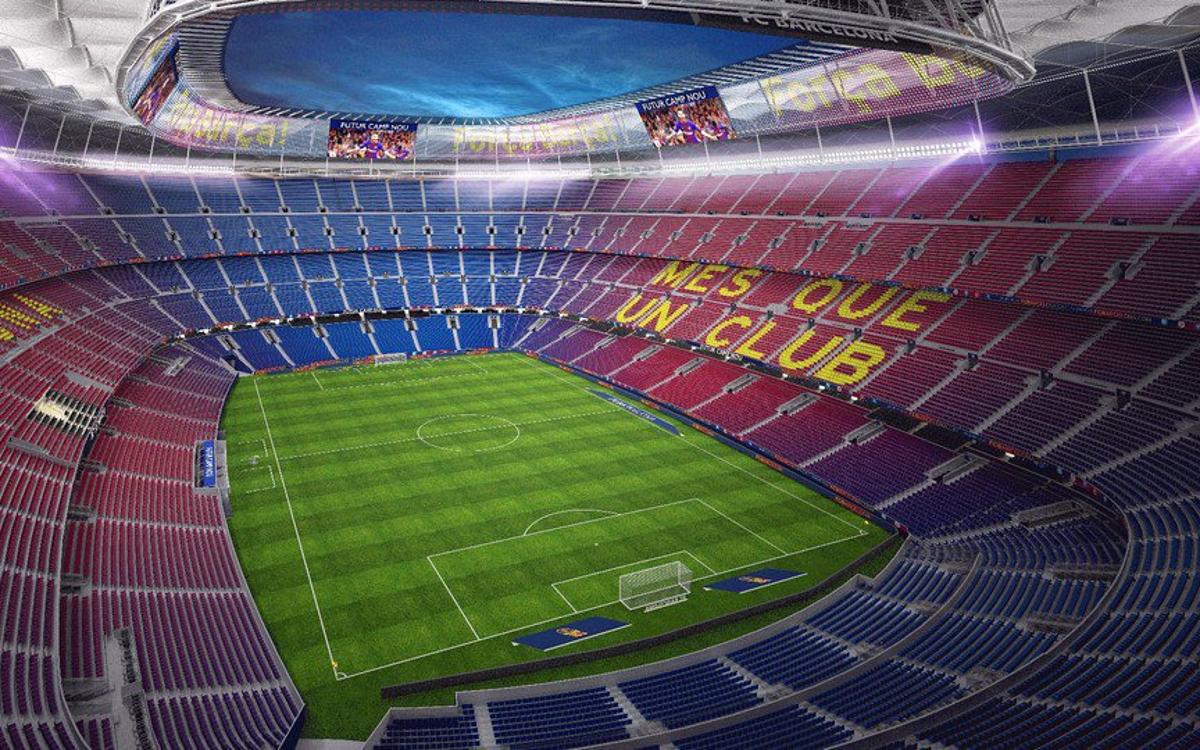 Barcelona's Camp Nou
(Picture: fcbarcelona.com)
---
Shanghai
|
Published 16.04.20, 10:26 PM
|
---
Chinese champions Guangzhou Evergrande on Thursday began building a new stadium costing 12 billion yuan ($1.7 billion) and boasting a 100,000 capacity, making it one of the world's largest arenas. It will be marginally larger than Barcelona's Camp Nou and is scheduled to be ready by the end of 2022, Xinhua news agency said. 
Uefa conference
Uefa will hold an executive committee meeting by videoconference next Thursday, April 23, European football's governing body has confirmed, as it continues to look at ways of restarting the season in the midst of the coronavirus crisis. 
CA decision
Cricket Australia (CA) said on Thursday it has decided to furlough the majority of its staff on reduced pay until the end of the financial year to cope with the challenges posed by the Covid-19 pandemic. "We have made the decision during this period of isolation, where activity has naturally been reduced, to stand down our people on reduced pay (with the exception of a skeleton staff) effective 27 April ..." CA said in a statement. 
AIFF meeting
The AIFF will be having a meeting via videoconference on Saturday to take a call on the fate of the suspended I-League, a top official said. 
Belgian GP in doubt
The Belgian Formula One Grand Prix, scheduled for August 30, is in doubt after the country's ban on public gatherings was extended until the end of that month, organisers said. 
Rankings
Veteran table tennis player Sharath Kamal on Thursday surpassed compatriot G Sathiyan to become the highest-ranked Indian in the ITTF world rankings, jumping seven spots to reach 31. Sathiyan dropped a place to be 32. In women's rankings, Manika Batra is in the 63rd position while Sutirtha Mukherjee entered the top-100 for the first time. She jumped 14 spots to be 95th.