Oppo Reno 6 Pro 5G is a looker with good camera chops
Its curved 6.55-inch AMOLED 90Hz display makes blacks appear inky while whites are bright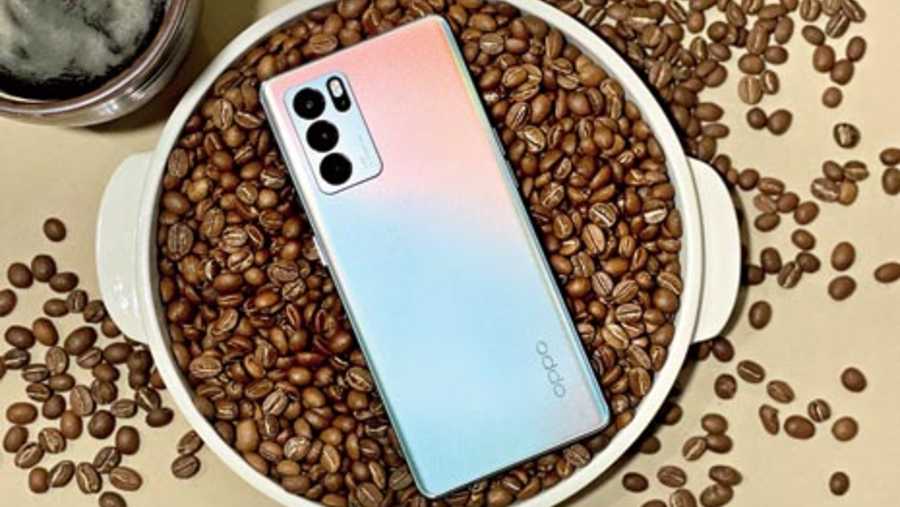 ---
Published 18.07.21, 10:00 PM
|
---
The fight for the premium and mid-tier segment of the smartphone market is heating up like never before, with most companies announcing massive growth in these categories. Two elements are important here — camera and design, both of which are given the spotlight on the Oppo Reno 6 Pro 5G. Sure, there's also an efficient processor running the show but that's expected from a 40K phone.
Helps take creative photos
The question is, how different is the Reno 6 Pro camera different, which is something we explored over 10 days. Forced to remain mostly indoors, the phone was used to channelise creativity inside the apartment, examining many shapes, colours and shadows. And it did highlight the power of the quad camera set up of 64MP and 8MP ultra-wide, besides 2MP each of macro and depth. Instead of trying the point-and-shoot technique all the time, take a dive into the expert mode, which lets you play with a few settings — aperture, ISO, focus and so on. After a couple of hours of trial-and-error shots, things started falling into place with the Reno 6 Pro.
Decrease shutter speed, increase the ISO and play around with exposure value to get some interesting shots, like milk splashing into a bowl of conflakes or a close of soap bubbles. The camera is fast and most of the so-called creative shots got taken without breaking into a sweat. 
Colours are vivid while details are in plenty on the main snapper. Even in the ultra-wide mode there is an acceptable amount of details. The one feature which we enjoyed most is Bokeh Flare Portrait video. Sure, it's gimmicky but if all phone cameras are improving at roughly the same pace, brands need to offer such extra features to keep users busy. As for 'night' mode, it works better than on most rival phones.
Where the camera department can do well is photo editing. There are the usual tools to play around with but it still misses the benchmark set by Samsung's flagship phones. To offer an example, we tried to taking a shot of a rush of bubbles floating through the air while keeping shutter speed low. The picture is great and the photo editor doesn't do a bad job; it can be better. Otherwise, it's a camera set up which can keep pace with your creative photo skills.
Snappy processor
Oppo has also managed to put out a good-looking device that's easy to grip and though I am not a fan of curved screens but this one wins with the quality of the display. The curved 6.55-inch AMOLED 90Hz display makes blacks appear inky while whites are bright. Top-of-the-line colour reproduction helps with streaming films and playing games and offers good viewing angles. Since it's an AMOLED panel, there is support for the always-on-display feature that comes with plenty of design options.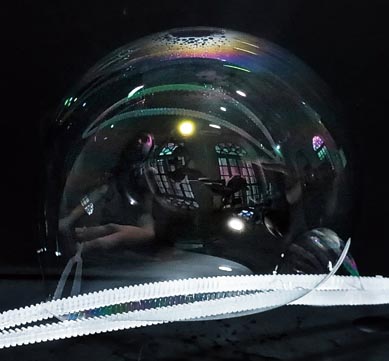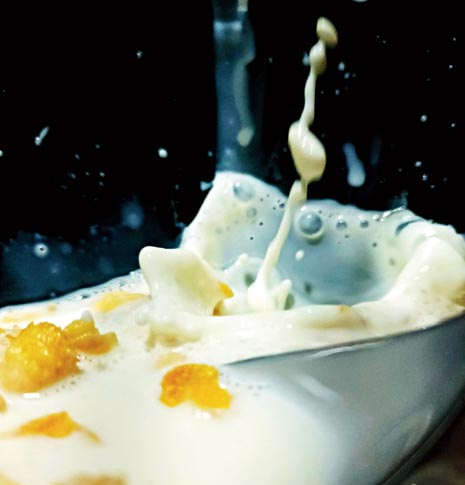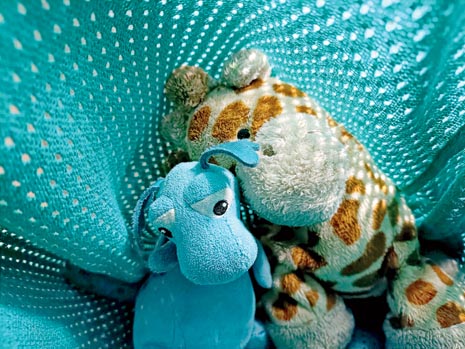 Diving deeper, the MediaTek Dimensity 1200 SoC makes all the right noises and it is paired with 12GB RAM and 256GB storage. You can also allot 3GB/5GB/7GB towards virtual RAM but if you have a phone with 12GB RAM, that extra helping won't be required. MediaTek Dimensity 1200 is efficient with everyday tasks and even if you have plenty of apps open in the background, all of them are easily accessible. Gaming is also quite good with the processor, boasting a new generation of wireless audio and Ray Traced graphics capabilities. The 4,500mAh battery (with 65W fast charging) will last you a day, which is fine because we are nothing travelling these days.
Should you buy it?
Though a few unwanted apps come preloaded (like Josh, Snapchat and Dailyhunt), these can be uninstalled but why put them in the first place on an expensive phone?! In the same breathe, there is less bloatware than on a Mi device. Otherwise, it turns in a solid performance with good camera chops. Besides, it looks sharp. If I'm an Oppo user looking for an upgrade, then of course, it's a great choice. Do I want to buy this phone if I have been loyal to another brand for years? Sure, it's a worthy device. The Oppo Reno 6 Pro 5G is a looker with good camera chops. And that may sway your buying decision.
More about it
Device: Oppo Reno 6 Pro 5G
Price: Rs 39,990 for 12GB+256GB (expandable up to 2TB)
High notes
• Looks stylish
• Capable camera set-up
• Excellent charging speed
• Enough filters for photo enthusiasts
• Bokeh Flare Portrait video works well
Muffled notes
• Some bloatware
• There needs to be more photo editing options
Also consider
Samsung Galaxy S20 FE, iQOO 7 Legend, OnePlus 9R