Super League would have changed European football forever
Set to premiere next year, the trailer captures a tense atmosphere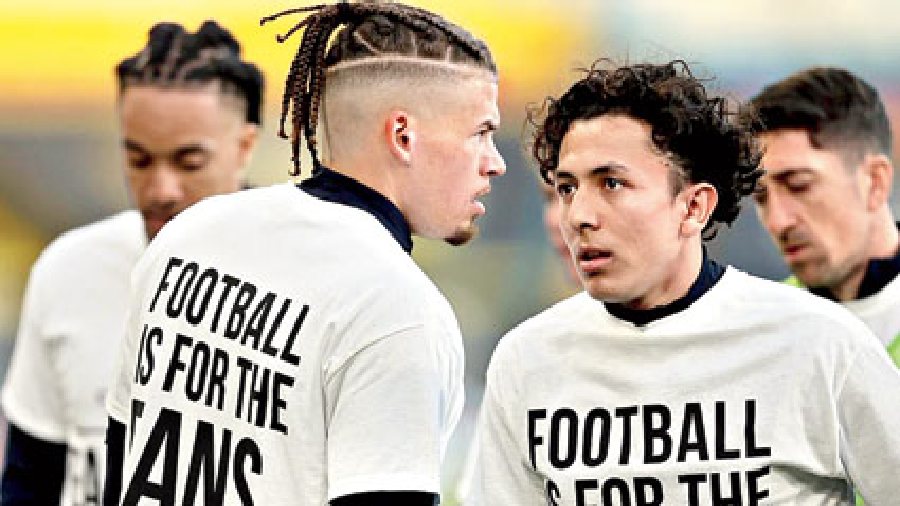 File picture of Leeds United warming up while wearing a protest T-shirt reading 'Football is for the fans'
---
Published 15.12.22, 12:28 AM
|
---
In April 2021, the world of European football came to a standstill. Fans were upset. Players were upset. There was chaos all around. It was a moment when Russian oligarchs, Gulf royals and European industrial tycoons wanted to take control of the world's most popular sport by creating a closed European Super League.
European football was in a turmoil after plans for a European Super League were revealed and it would have meant six English clubs — Manchester City, Manchester United, Liverpool, Arsenal, Chelsea and Tottenham — joining the breakaway competition alongside three teams from each of Italy and Spain. It would have been one of the biggest changes ever made in the football calendar, jeopardising the future of the Champions League and have a seismic impact on the entire structure of the club game.
What happened? How did it reach that point? One of the most thrilling documentary series around it is coming to Apple TV+. The four-part documentary — Super League: The War for Football — is directed by Emmy Award winning film-maker Jeff Zimbalist (The Two Escobars, The Line, Momentum Generation), and executive produced by Words + Pictures' Emmy Award-winning Connor Schell (The Last Dance, O.J.: Made in America, 30 for 30) and Emmy Award-winning Libby Geist (The Last Dance, O.J.: Made in America, 30 for 30). Set to premiere next year, the trailer captures a tense atmosphere. It's the story of what football means to communities and how Super League would have changed that. During its brief existence, it created chaos all around.
For UEFA president Aleksander Ceferin it was a breaking moment. "They were warning me. 'Be careful, this is too big for you'," he says as the trailer to the docu series opens. On April 18, 2021, the news began to break and UEFA, European soccer's governing body, was quick to register its displeasure with the breakaway league. They called it "a cynical project". Soon after, then British prime minister Boris Johnson weighed in on Twitter: "Plans for a European Super League would be very damaging for football and we support football authorities in taking action. They would strike at the heart of the domestic game, and will concern fans across the country." Ceferin called the breakaway teams "snakes".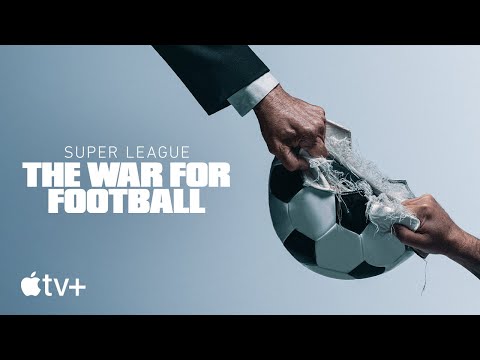 Football makes communities through a shared language. It's a game where members of a community can scream and cry to the point that generational memory gets created. Anger grew. Liverpool's Premier League match at Leeds United was marked by protests while Leeds United players warmed up in shirts bearing the message, "Football is for the fans."
Real Madrid President Florentino Pérez has been a supporter of the Super League and had been named its chairman. He defended the new system and mounted a defensive charge by airing his grievances with the current Champions League.
The next few days were unexpected. In football there is hope. Everybody has a chance. The Super League had to be tackled. The story will soon unfold on your screen.