Towards the end of our beginnings
Nothing ever stops even when it has seemed to stop, for in the end of things are beginnings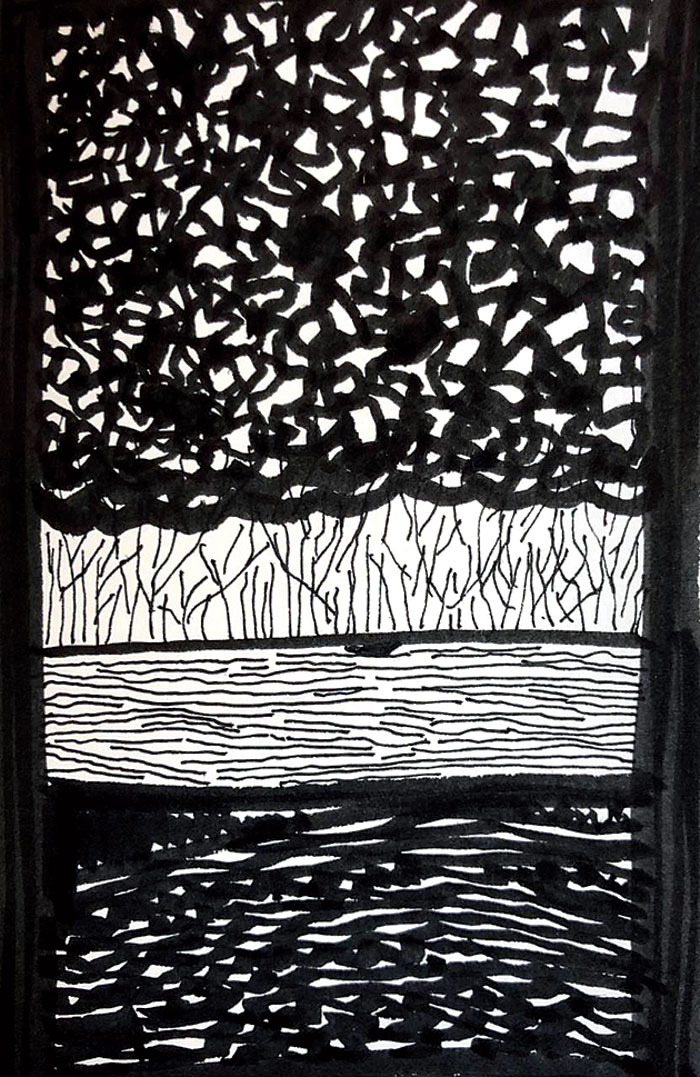 ABSTRACT: Towards the end of our beginnings
Anon
---
Published 23.11.19, 03:53 PM
|
---
More than Time it is that flows incessant, though Time it is that chiefly flows. From no beginning, or none that we know, towards no end, or none that we know. Or yet do. Towards the end of Time we tip and tip so deep there's no returning to tell where that end may be, if there is such an end. And then there are other things that flow, like liquid cash through cracks in fingers; pour it, do pour, and it will flow through unto something else or someone else.
Or breeze unseen, or seen only whispering in the furs of tall and implacable firs, or sweeping banks of forlorn grass, or brushing cobwebs off forsaken masonry, or tossing locks of hurriedly maidens on a dappled day. Breeze that they show you curling about in arrows on weather charts on the box, but breeze you can never otherwise see and can only feel, sometimes even creeping through and trespassing the forbidden alleys between bone and flesh, astride your blood, along your bloodline. That sort of breeze flows and you would not know where it came from, unless you believed those arrows on the box, and you wouldn't know where it went to. But it does come and it does go. It flows.
Or the river. The river flows too. From here and there unto nowhere. And then back up there where it came from, wherever it is that it came from, astride the wind and the clouds and down again upon earth as snow or sleet, or as water and then river again. That's how rivers flow and keep flowing. From earth and along the earth, to the sky and then back again on earth as river. Rivers flow. Rivers fly off into the sky. Ever looked up and seen a river on its way? Well it is; up there is where rivers make the coupling between supposed ends and unknown beginnings. And from there they descend onto earth, in magical translucence and begin to flow again. And they never seem to stop.
And so it is that we are coddled in this swirl of the eternal. Of Time and of liquid cash, and of breeze and of rivers, unbelieving how it is that what is is never going to end, unbelieving that it will forever flow, around us and about us, taking us in these drifts of ends and beginnings. For one thing ends and another begins. And upon every ended thing there lies an unending trove of memory and of feel, of voice and of intonation, of manner and of moments that only need a kindling to be brought back alive, like a match to cold timber or a rub to numbed palms.
And all of that renders that ended thing not ended at all but endowed with new beginning. Death, be cotton you or silken or unregarded of texture, is not a thing, for all there is is Time and Time will not countenance Death for such a thing is Time. Things come to Death and then Time revolves round clocks and brings Death to lively things.
Nothing ever stops even when it has seemed to stop, for in the end of things are beginnings, and beginnings lead to ends, and so on and on it goes and that is how it happens that we are where we are. Clock an end, and a beginning has clocked in, ready to proceed to an end. Nothing does ever stop, it's only we who often cannot discern an end from a beginning. Look around, and mourn not what may be gone or is going.
For what's gone and what's going is assuredly coming back, like liquid pennies given and then given back. It's more than just Time that flows, incessant and without end. It's what it is, and all there is.
It goes straight
And it goes round the bend
But what's really great
Is it never comes to an end.