Thinning India
According to a study published in the Indian Journal of Community Medicine in 2020, more than 135 million Indians are obese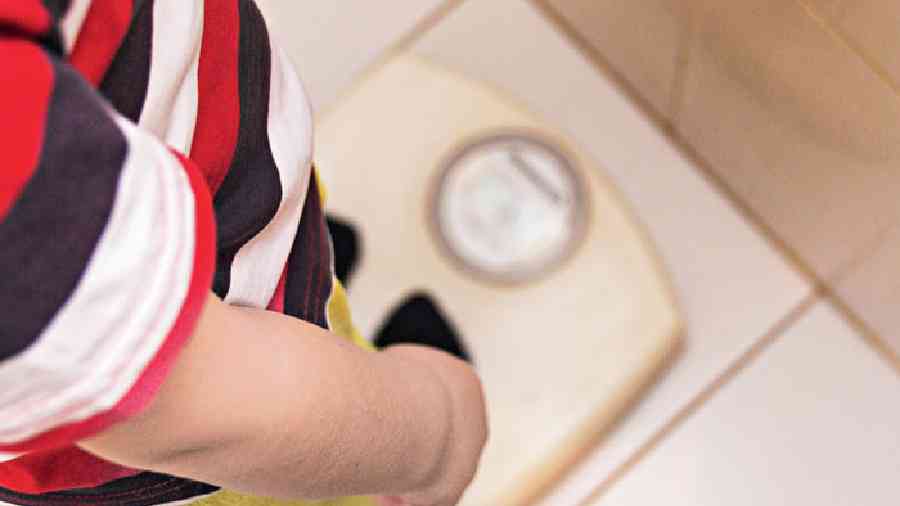 The National Centre for Biotechnology Information estimates that by 2030, India would account for 27.8% of global obesity,
Representational picture
---
Published 12.05.22, 02:49 AM
|
---
India is getting fatter. According to the National Family Health Survey 2019-20, the percentage of obese women increased to 24% from 20.6% in 2015-16, while the percentage for obese men rose to 22.9% from 18.9% (in 2005-06, only 12.6% women and 9.3% men were obese). According to a study published in the Indian Journal of Community Medicine in 2020, more than 135 million Indians are obese. Furthermore, the National Centre for Biotechnology Information estimates that by 2030, India would account for 27.8% of global obesity, which would account for 5% of the world population. The rise in obesity among Indians is alarming since it is the leading cause of hypertension, diabetes, cardiovascular diseases, certain types of cancers and arthritis.
The Centre is planning to impose a tax on foods that are high in sugar, fat and salt. Niti Aayog is currently reviewing the evidence in order to determine the appropriate rate of tax to be levied on these foods. Will a tax on obesity-causing foods deter people from consuming them? One can try and answer this question based on the international experience with such a tax — the 'sin tax'.
Public Health England notes in a report that in Mexico, where 10% tax on sweetened soft drinks was introduced in 2014, the total volume of taxed beverages purchased over the year was 6% lower than what would have happened without the tax. However, evidence from other countries is not as compelling. In Finland, additional taxes were levied on confectionery, ice cream and soft drinks in 2011. While the price of soft drinks increased by around 6% annually between 2011 and 2013, consumption declined by an average of slightly more than 1%. In Philadelphia, an imposition of a tax of 1.5 cents per ounce on sweetened beverages sold within city limits in 2017 caused sales to fall marginally in low income neighbourhoods.
International evidence on the effect of a tax on obesity-causing food is mixed. It is unclear whether such a tax would address India's obesity problem. Indeed, the success of such a tax will depend on the price elasticity of obesity-causing foods (the responsiveness of demand for such foods to changes in their prices), which, in turn, depends on what proportion of income people spend on such goods and whether such goods are perceived as addictive. If people spend a small proportion of their income on such foods and/or these foods are addictive, the price elasticity is likely to be low rendering the proposed tax ineffective.
In addition to taxing obesity-causing foods, the government can consider implementing some simple interventions based on insights from 'behavioural economics' research that shows that impactful labelling of foods may be effective in stimulating healthy diet choices. For example, traffic light food labelling indicates the levels of four key nutrients — fat, sugar, saturates, and salt — found in processed food, with red indicating a high level, amber a medium level, and green a low level of the respective nutrient. A study of a cafeteria of a large Boston hospital showed that the consumption of unhealthy beverages declined by 24% following the introduction of traffic-light labelling. The Indian government can also advise grocery stores and supermarkets to not place obesity-causing food items at a location close to checkout points and on shelves that are at the eye-level to combat their excessive consumption. Another effective nudge is a simple modification in dining rules in all-you-can-eat buffet restaurants. Frequent meals at all-you-can-eat buffet restaurants are linked to obesity since almost everyone overeats in such places. These restaurants can be asked to use smaller plates and arrange for patrons to be seated  farther away from buffets.
In sum, if the government really wants to tackle obesity, it must add some innovative behavioural toppings to the conventional sin tax.
Punarjit Roychowdhury is currently Assistant Professor of Economics at Shiv Nadar University