Surrogacy bill would make it harder for couples to find a surrogate mother
It also raises questions about the fundamental right to privacy, and denies parenthood to single or LGBT people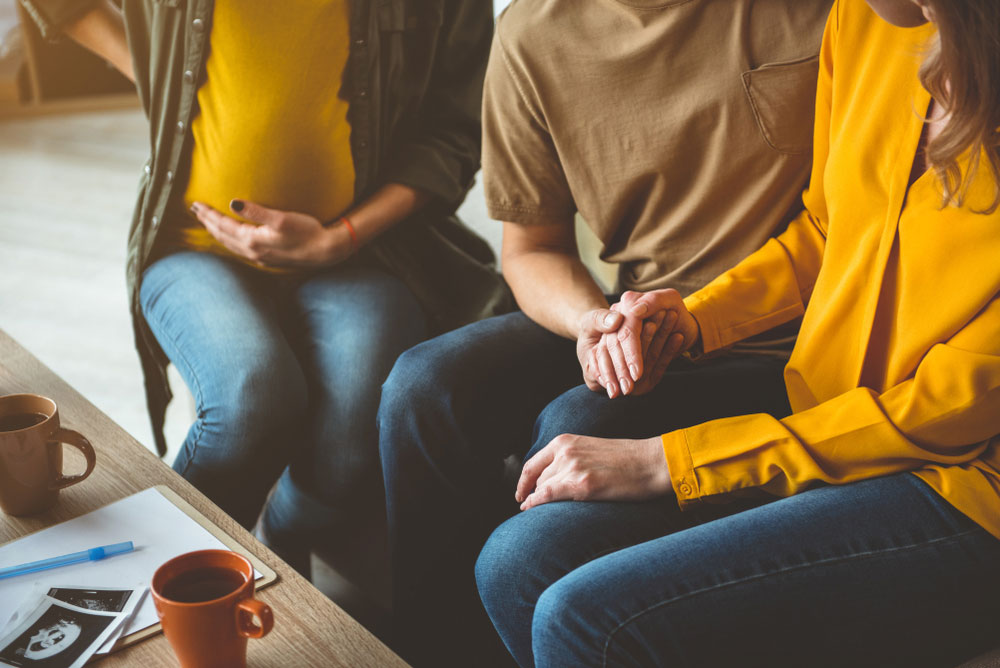 ---
Published 07.01.19, 11:40 AM
|
---
After overcoming many obstacles, the surrogacy (regulation) bill has been passed by the Lok Sabha. The bill, if passed by the Rajya Sabha, will ban commercial surrogacy and narrow the pool of surrogate mothers to close relatives of the interested couple. But there are certain loopholes that need to be addressed, which should, in fact, have been taken care of before the Lok Sabha cleared it.
As per the bill, the surrogate mother should be a close relative of the couple intending to have a child, a married woman with a child of her own, she must also be between the age of 25 and 35 and must not have been a surrogate mother before. Such strict criteria will narrow the chances of finding a surrogate mother. Evidently, finding a close relative within the stipulated age bracket will be the toughest job. There will also be instances when couples will not find close relatives willing to be a surrogate mother. Then, a willing candidate could be either unmarried or outside the stipulated age bracket.
Obstacle course
This bill also raises questions about the fundamental right to privacy. The Constitution guarantees to each citizen the right to life and liberty. It is thus up to an individual how she uses her body (without causing oneself harm, of course). In Indian society, a discussion in infertility is often considered taboo. Couples tend to keep such facts within closed doors; disclosing this medical condition can be seen as an invasion into someone's privacy.
Since the intent is to ban commercial surrogacy, the clause of providing compensation to surrogate mothers has been removed. Although the bill lays down an insurance for surrogate mothers, including a coverage of 16 months of post-partum complications, there will be no direct financial transactions involved between a couple and the surrogate mother. Experts believe that this will discourage even close relatives from surrogacy as a woman will have to dedicate considerable time and resources to the pregnancy. Moreover, can a legal ban really stop well-off couples from secretly offering monetary incentives to close relatives to encourage them to be surrogates? Further, a child born of blood relatives also stands the risk of having deformities.
The surrogacy bill also prohibits foreigners from finding surrogate mothers in India, which has been a popular destination for 'surrogacy tourism'. It must be admitted that there have been cases of exploitation of surrogate mothers, but the decline of such tourism in the country will not be the only outcome if the bill becomes a law. Indian couples might start travelling to other countries where surrogacy laws are flexible. The provisions of the bill are not clear on whether persons of Indian origin should be allowed to undergo surrogacy in India or whether close relatives who live abroad or have citizenship of other countries can be allowed to be surrogate mothers.
Planning is key
This is not all. Even though Section 377 has been partially decriminalized, same-sex marriages are still not allowed in India. Personal laws need to accommodate same-sex unions — a uniform civil code could be one way of going about things — but even then, the bill would not allow couples from the LGBTQ community to have a child through surrogacy. Given that this community already faces problems while adopting children, it is doubly unfortunate. Single parents and unmarried men and women, too, will not be allowed to have a child through surrogacy.
These are factors that need to be discussed seriously in the Rajya Sabha. There are several things that can be considered. For instance, a reasonable compensation would perhaps be more beneficial than making such a settlement illegal. Further, the window of five years open to a couple to prove infertility is too long. The time frame should be reasonably reduced and special allowances should be made on a case to case basis.