Stay hungry: Editorial on India's ranking on Global Hunger Index
Food security must be aligned with not only such issues as production and quality but also people's rights, diverse diets, environmental protection and political action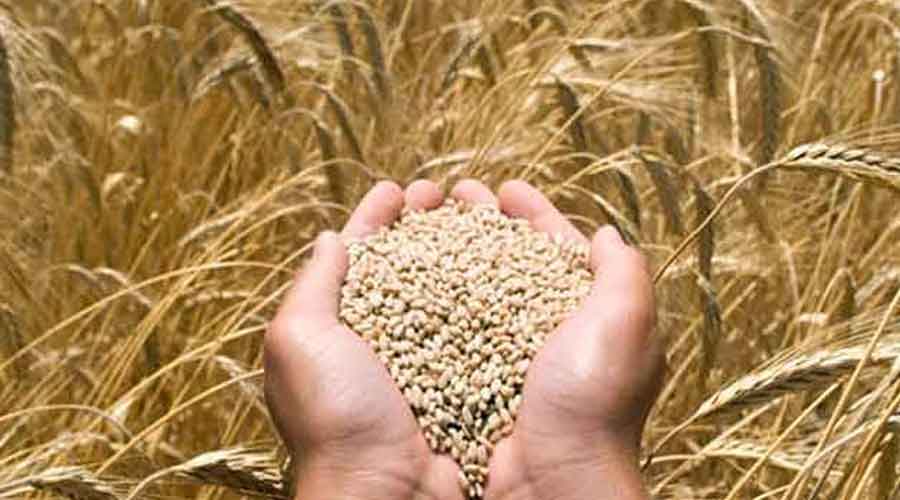 Representational image.
File Photo.
---
Published 19.10.22, 03:05 AM
|
---
India has ranked 107 out of 121 countries on the Global Hunger Index, faring worse than all countries in South Asia barring war-torn Afghanistan. Undernourishment rose from 14.6 per cent in 2018-2020 to 16.3 per cent in 2019-2021. That means more than 22 crore Indians sleep hungry. The government has yet again rejected the findings, wrongly claiming that the ranks are based on an opinion poll. This denial of facts is as consistent as India's slide on the index. The Centre's mischief in this regard is undeniable — earlier this year, it knowingly placed outdated data before the Supreme Court to hide the number of hunger deaths and later admitted to the failure of data-collection. It is also pertinent to note that while the government questioned the GHI's methodology, had the latter taken into consideration figures on calorie intake collected by the National Sample Survey Office, India's performance may have been bleaker. The Centre's propensity to burrow its head in the sand notwithstanding, the principal contours of India's hunger story are well-known. Deepening inequality — the latest Oxfam report indicates the scale of the chasm — leakages in the public distribution system, poverty, agrarian distress and climate-change-induced deprivations are often cited as the causes of hunger in the public discourse. Newer constraints — the disruptions of the mid-day meal programme owing to the pandemic and the paltry sum allocated to the scheme — have also been documented. But some other challenges remain under-reported. These include the bureaucracy's propensity to gloss over hunger deaths as demises owing to physical ailments as well as exclusion because of technological interventions — the starvation deaths in Jharkhand have been attributed by food rights activists to glitches that prevented the beneficiaries from linking their ration cards to Aadhaar.
The disregard with which an elected government of a food-surplus polity — India is one — treats victims of hunger is an instance of immorality triumphing over welfarism. Can the Narendra Modi government's indifference be explained by the fact that hunger deaths and India's poor GHI ranking are yet to become political hot potatoes? Food security must be aligned with not only such issues as production and quality but also people's rights, diverse diets, environmental protection and political action. But these linkages remain invisible to a short-sighted leadership.