Other viruses: no transparency
As with polio, India may achieve great success in defeating Covid-19. But the start of the vaccination drive is shadowed by a few doubts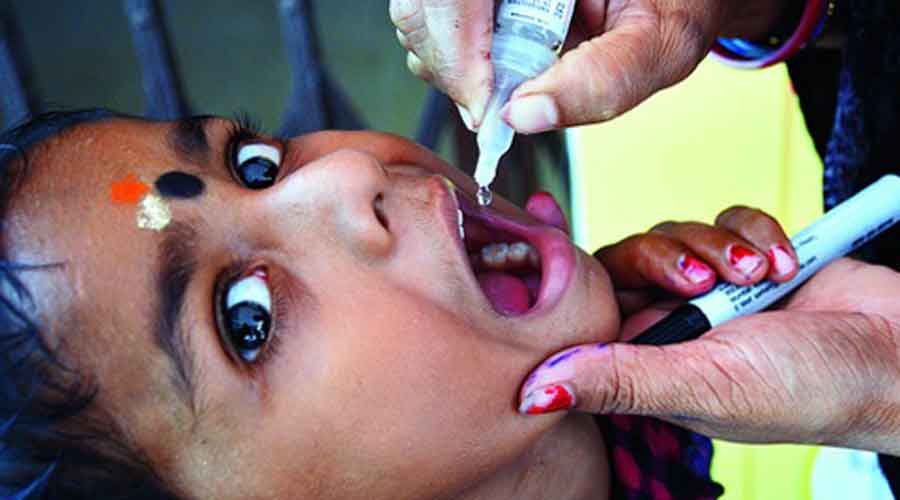 ---
---
Vaccinating everyone in the country is far from easy. But India's success in eradicating polio may be matched by the new achievement of inoculating its people against Covid-19. Yet some doubts are casting a shadow on the Centre's inauguration of the vaccination drive. Narendra Modi's government has approved two vaccines: Covishield, the Oxford-AstraZeneca vaccine manufactured here by the Serum Institute of India, and the indigenous Covaxin by Bharat Biotech. While the Union health ministry insists, with support from some doctors and scientists, that both vaccines are capable and safe, other senior figures in medicine and research have pointed out that efficacy data for Covaxin from Phase III trials have not yet emerged.
This lack of transparency is being glossed over by the government with a moral argument: there is no time for niceties when people are dying. But publishing results of Phase III trials are an indispensable part of research procedure; medicine cannot allow shortcuts. Besides, the Centre has not clarified the logic behind the distribution of the two vaccines among states and their hospitals, or given these entities — let alone individuals — any choice. Certain government hospitals in Delhi, for instance, are getting one vaccine while private ones have received the other, and do not know why. West Bengal has almost halved its planned number of frontline health workers to be inoculated in the first round, preserving shots for the second dose which must be of the same vaccine, because the state has no idea which of the two will be sent in the next batch. It seems that the Centre wishes to leave states and hospitals, which will execute the massive job, uncertain. Assurances are only to come from the Centre. When people are anxious and must accept whatever is given, the ethics of the Centre's approach are questionable.
While the urgency is overwhelming, governments must tread a razor's edge between assured medical protocols and speed. Covishield, for example, has not completed trials in India, although it has been satisfactorily tested abroad. Mr Modi's government seems to be racing against something other than the virus. Is vaccination against a pandemic a feather in the cap of the prime minister just before elections in certain Opposition states? Not only did he 'launch' the drive but he also said that both vaccines were 'Made in India'. But Covishield was 'made' by scientists abroad; it is being 'produced' in India. Politicization of a medical emergency exposes the ugliness of contemporary Indian politics. The BJP had promised free vaccines in Bihar before state elections there; now Mamata Banerjee has said that her government is making arrangements for free vaccinations in the state, as has the chief minister of Kerala. The BJP claims that Ms Banerjee is rushing to take the credit, implying, then, that vaccinations are to the credit of the BJP. Scientists have vanished, while political parties expect votes from people for 'saving' them. It is a bleak time.