Open-source yoga: The cultural capital of BKS Iyengar
Patrons of his style of yoga do not see it as a licensed commercial product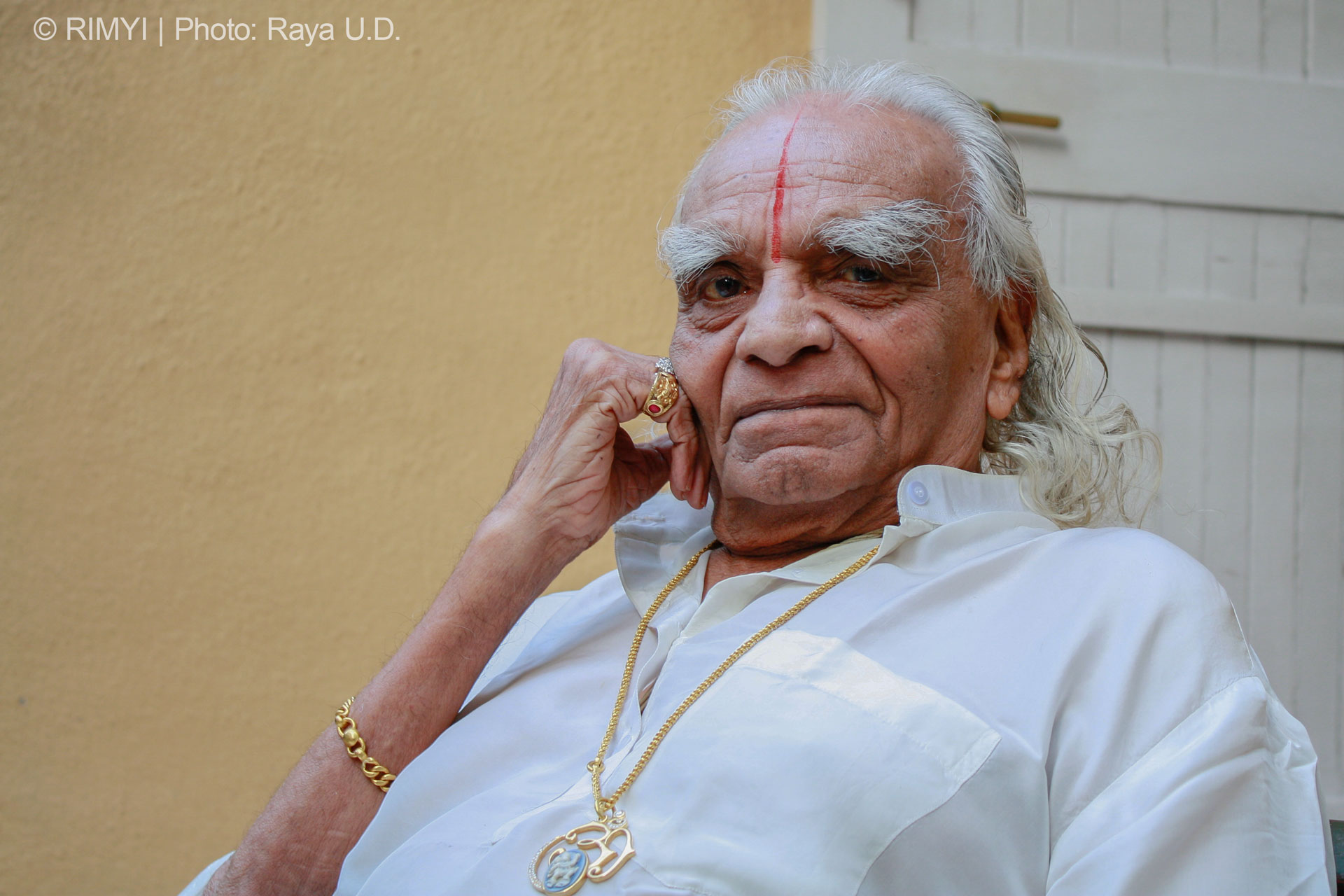 ---
Published 17.12.18, 09:47 AM
|
---
Last Sunday, a bunch of young school children marched into an indoor sports stadium in Balewadi on the outskirts of Pune. They took their place at the centre of a gathering of over 1,200 people from 53 countries, who had gathered for a 10-day yoga programme to celebrate the 100th birth anniversary of yoga guru B.K.S. Iyengar, which falls on December 14.
The conductor and teacher on stage was Geeta, Iyengar's daughter. Dressed in her usual white cotton sari and a shawl, the 74-year old author of several books on yoga, told the audience full of experienced teachers, that she missed taking classes for children due to her health and wanted to do so for old times' sake.
For the next 90 minutes, the indoor stadium, built for the 2008 Commonwealth Youth Games, seemed electrified. Geeta's audience was keeping pace with the school children jumping back and forth into complex yoga poses.
Many among those assembled in the stadium were those who had a long experience of training with Iyengar. They were not alien to his unconventional methods of teaching yoga. After all, Iyengar was the first to introduce props like wooden bricks, benches, belts, and ropes into yoga. Iyengar's methods even prompted the Oxford dictionary to include his form of yoga as a new word.
But what they experienced on Sunday was unique. It was something few yoga studios would do, especially in the Western world. Fear of litigation, injury, increasing standardisation of yoga poses like other exercise forms has given a business hue to yoga. If Iyengar insisted yoga was an emotional subject, the now defamed Bikram Chaudhary wanted to build a money-spinning global empire with his eponymous studios.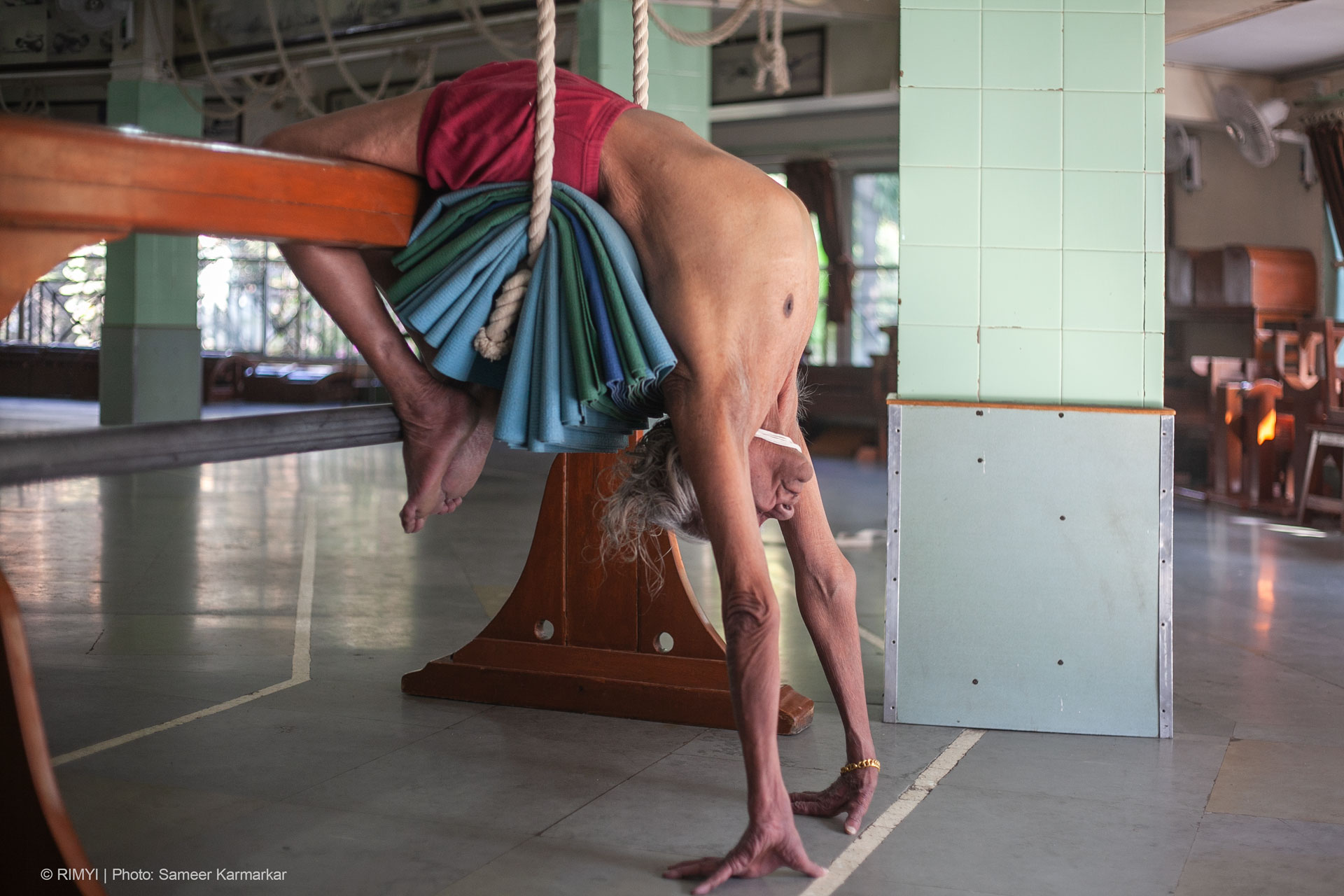 Not without reason. A 2016 survey by US-based Yoga Journal, the most circulated yoga magazine in the world, and Yoga Alliance found that 37 million Americans practised yoga. The yoga industry is now worth $16.8 billion if one takes into account yoga clothing, props, and other paraphernalia. Yoga is also big in Europe and catching up big time in China in recent years.
Beijing alone has over 400 yoga studios and last year, the India-China Yoga College was inaugurated in Kunming. The college will now offer a three-year post graduate programme in yoga studies. For the Pune convention, 200 Chinese students turned up spending nearly $1000 each, including $500 as convention fees.
Spotting the opportunity, organisations like Yoga Alliance have started an umbrella body that will certify yoga institutes and students around the world, charging an annual fee upwards of $240 only to be an accredited teacher. Certifications are a must for teaching yoga in most Western countries.
The most popular yoga courses now in Rishikesh, India's yoga capital, are at those institutes which offer programmes that lead to a certification by the Yoga Alliance. Costing $1,300 for a 100-hour teachers training programme, graduates can then set up their own yoga studio and start teaching after completion of the course.
Even local old timers have begun enrolling for the programme, despite teaching in Rishikesh for several years, as they don't want to give up the opportunity of teaching high-paying overseas students who come to India to learn.
Says a former Iyengar student who took a Yoga Alliance accredited course, "I wanted to quit teaching as I didn't know why I had to pay an annual fee suddenly for being who I already was. But, yoga was my profession and students began demanding an Alliance credential."
If you look at it from a business perspective, Iyengar could have well established a business engine which could be worth several billion dollars in value. Starting 1952, every year until 1978, he traveled overseas to propagate and teach yoga, beginning with small audiences, and again from 1984, began holding large conventions across the world. He did that until his first and last trip to China in 2011, to be part of the first Indo-China Yoga Conference partly sponsored by Ministry of AYUSH. Today, there are over 500 yoga centres and nearly a million students affiliated to the Iyengar school of yoga. The yoga props Iyengar discovered were never patented but they are a big commercial business and are available in large supermarket chains.
It was exactly 16 years ago, I had written to Iyengar seeking an appointment for an article I wanted to do for a business magazine. At that time, the Indian economy was gaining momentum and Brand India was making waves in the Western market. I wanted to examine if yoga could well be the leading force of India's cultural soft power and hasten the country's global popularity like cinema and sneakers did to the US.
My first request was promptly declined. I had asked in my letter if there is anything at all the government could do to harness India's soft power by promoting yoga. Iyengar did not take kindly to that as he said that everything he had done was through his own efforts. He seemed at that time a little irritated by the fact the government did little to even recognise yoga as an important cultural asset.
I persisted and several months later, I got my interview. I met him at his library and shared afternoon coffee. I was prepared to be dismissed soon as I was more interested in knowing why he didn't patent his yoga poses while others were minting money by doing that. The interview lasted nearly an hour.
Iyengar explained that when he started teaching, there was hardly any takers for the subject. To a suspecting Western audience, it was yet another eastern, esoteric technique popularised by the likes of Mahesh Yogi in the late 1960s. His form of yoga was more oriented towards physical asanas and breathing techniques researched over years of personal practice. To propagate his version, Iyengar spent his early years personally conducting over 10,000 lecture demonstrations around the world to diverse audiences from universities to large organised conventions.
To ensure that its detailed teaching style was not diluted, the Iyengar Institute which was set up in Pune, did not certify teachers or conduct teacher training courses like most other institutes do to spread their brand of yoga. This meant that students had to come to Pune to study Iyengar yoga, which had a limited annual capacity.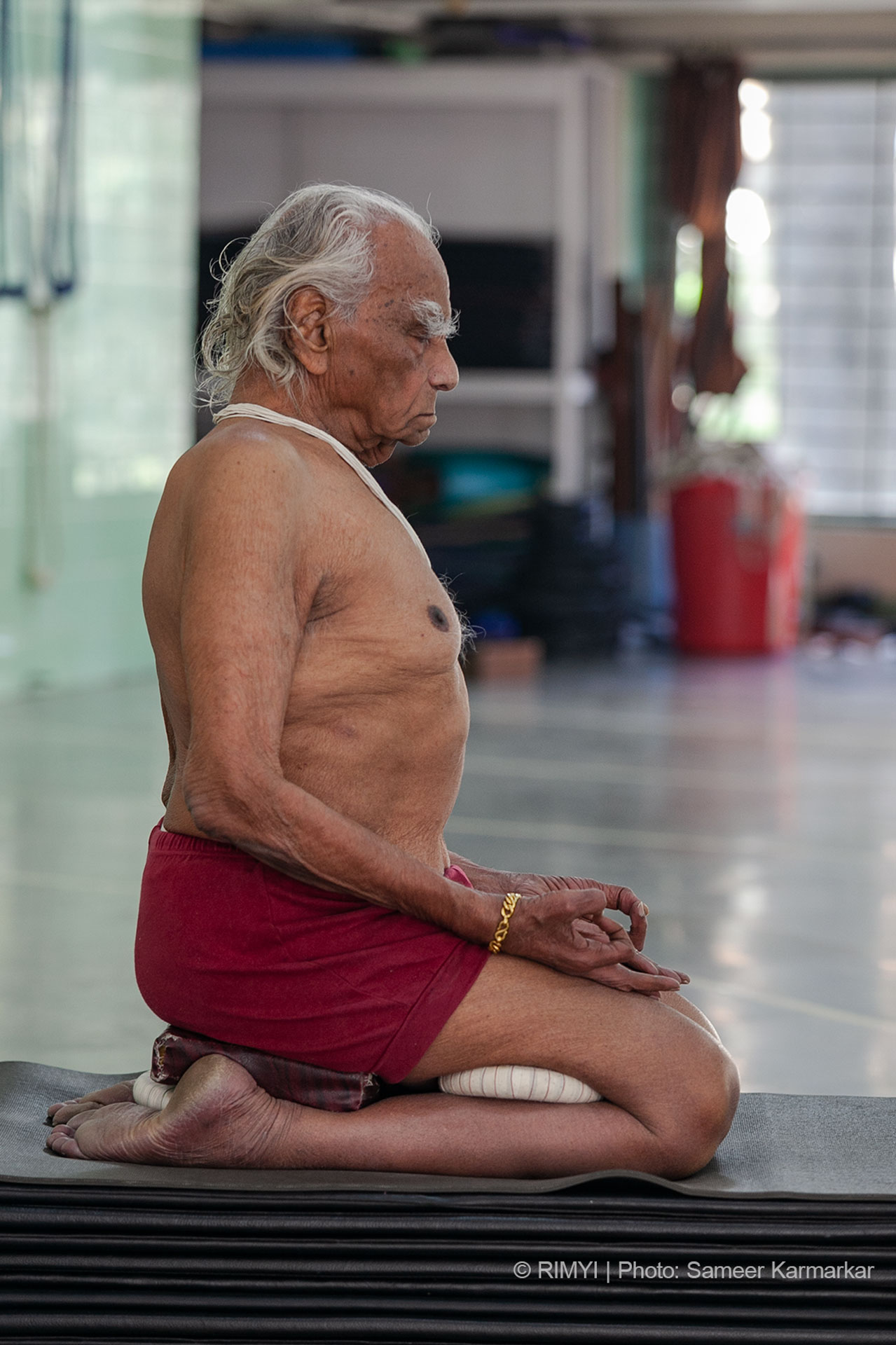 Overseas students often spent years at the Pune institute but would have to return to their countries without as much as a certificate to prove that they ever studied yoga. Despite ardent followers, this meant that Iyengar yoga spread rather slowly even as more and more Americans took to it. At the turn of the century, Time magazine put yoga on its cover, saying how it was becoming a big hit among Hollywood stars.
Since it was mandatory in the West to be certified, senior Iyengar students formed their own local associations in their countries to certify teachers. So, in the US, Germany, and the UK, there are local Iyengar teacher certification courses even though India has none. The teachers approved by these local associations had tacit approval from Pune but not a whole-hearted one as the mother institute was still keen on the guru-disciple way of teaching rather than a certification school which the market demanded. Says 69-year old Prashant Iyengar, the yoga guru's son, "The days of propagation of yoga is over as the subject is already well known across the world. There will be all kinds of mass yoga but we are happy to be in the 5-10% influence area."
In a session during the recent convention, the question of teacher certification led to some animated discussions. Students and teachers from across the world wanted to know why was being certified as an Iyengar teacher so difficult? It took a minimum 300 hours of training and several thousand dollars to quality for the most basic level of teaching. Students have to work through 8-10 levels to make it to a senior teacher. Also, unlike in other schools, just attending teacher training won't do. Students are subjected to a stringent examination that didn't ensure their success.
From what transpired, it appears that the teacher certification process was not going to be watered down in a hurry by the Pune Institute. In fact, there was some talk that the Pune Institute might even step back from involving itself in overseas certification to ensure that its high standards are maintained. Currently, the Iyengar Institute's official website carries a list of its over 5,000 overseas teachers.
During another session, Prashant likened their teaching and yoga to open-source or licence-free software that can be freely adapted by the user. He, therefore, says it is essential to preserve the core of Iyengar yoga as it has bought immense benefit to practitioners, thereby making it popular too.
Marketing-minded executives may find no spice in this strategy as it doesn't do anything to tap into a large potential business opportunity. But for Iyengar yoga, this is a recipe that has worked well. Perhaps, if Prashant's focus to keep tradition intact rather than altering it to market-trends succeeds in furthering Iyengar yoga, it may well be a good test case for other potential cultural exports from India and help them decide on whether to preserve tradition or join the commercial bandwagon.
Republished with permission from `Fortune India`