Nationalism does not equal patriotism – quite the opposite
In India, what could be more anti-national than the BJP's shrill nationalism, which threatens to upend the inclusive fabric of the country?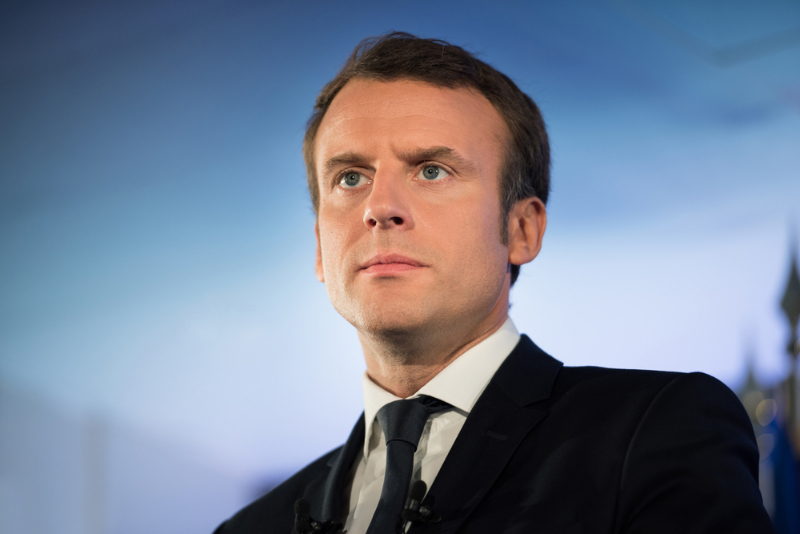 French President Emmanuel Macron has argued that defending the ability to empathise must be conceived as the benchmark of patriotism in a globalised world
Shutterstock
---
Published 14.11.18, 05:55 AM
|
---
Wisdom needs to be reiterated in troubled times. The President of France, Emmanuel Macron, seems to have done just that by highlighting the difference between nationalism and patriotism. Speaking on a solemn but apt occasion, at a gathering of leaders from around the world to mark a century of the armistice that brought the First World War to an end, Mr Macron stated that nationalism is a perfect antonym for patriotism. This critical distinction has been blurred by a distortion of ideas that has led to populist leaders, such as those elected at the helm in the United States of America and India, projecting nationalism — usually a narrow, sectarian discourse — to be synonymous with true love for the nation. This corruption has been facilitated in both democracies by — the irony is palpable — elected representatives who claim to be 'patriots'. In the US, the serving president has won power by advocating the dubious principle of isolationism. Donald Trump's argument in favour of the withdrawal of the US from the comity of nations is premised on what Mr Trump thinks are advantages that his country has had to yield to its allies. Mr Macron chose a momentous occasion to repudiate the hollowness of Mr Trump's rhetoric. The march of civilisation has been possible by forging durable bonds of unity. It is the seed of such fraternity that saw the world put an end to the spectre of totalitarianism in Germany and Italy that had threatened the cherished goals of peace, order and equality in another great conflict. The European Union, its current troubles notwithstanding, is a remarkable example of countries transcending fences erected by culture and geography to enter into an inclusive, profitable alliance. The rash of nationalism, the kind that is now sweeping Europe and the US, imperils this ideal of shared values. Defending the ability to empathise, Mr Macron has argued correctly, must be conceived as the benchmark of patriotism in a globalised world.
In India, the shrill nationalism preached by the ruling Bharatiya Janata Party has threatened to upend the inclusive fabric of the nation. A particular ideology is being unleashed upon the nation's consciousness in defiance of India's inherent multiplicity in thought in the name of a patriotism that is divisive. Can there be a better example of an unpatriotic — or should that be anti-national? — deed?