Letters to the Editor: Sharing a Netflix account is good for both relationships and the pocket
Readers write in from Gurgaon, Nadia, Kollam and Kamrup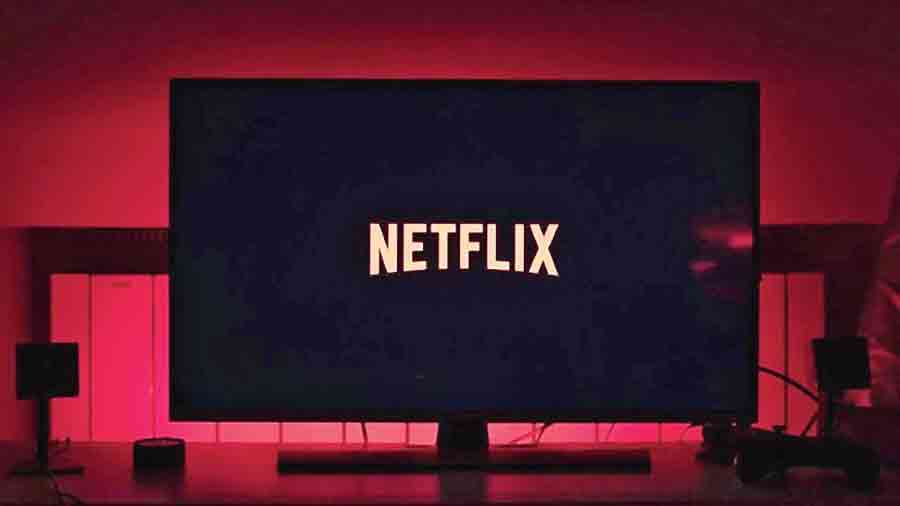 A study has shown that about 84 per cent of Indians share their passwords with their partners
File Photo
---
Published 23.07.22, 04:52 AM
|
---
Sharing is caring
Sir — In the cyber age, sharing a password with someone is the ultimate sign of friendship, love and trust. A study has shown that about 84 per cent of Indians share their passwords with their partners — be it for cell phones, digital wallets or OTT platforms. However, the streaming giant, Netflix, recently struck a discordant note. It has started charging some people a surcharge for using a single account outside one's 'primary home'. Given the rising inflation around the world, sharing one Netflix account is not just good for relationships but also for the pocket. This move may also encourage video piracy.
Manish Pandey
Gurgaon
Shameful incident
Sir — It is shocking that several female students were allegedly forced to remove their brassieres by officials of the National Testing Agency at a centre where the medical entrance exam, NEET, was being conducted in the Kollam district of Kerala ("FIR after NEET aspirants are 'made to remove bras'", July 20). This is shameful and must be condemned. In 2017, a student in Kerala had a similarly traumatic experience when she was asked to remove her innerwear before the NEET exam. Four teachers involved in the incident were later suspended. The dress code for NEET is highly stringent to prevent cheating — it prohibits several items of clothing, including ornaments and metallic objects. This leads to intrusive pre-exam frisking. The NTA must reform its guidelines and do what it takes to maintain the dignity of students.
S.S. Paul
Nadia
Sir — While it must be ensured that malpractices are not a part of national-level entrance examinations, this cannot come at the cost of subjecting students to humiliation. Examinees are already under immense pressure to secure the high cut-off marks. They should be put at ease before taking the tests. Invasive frisking of aspirants not only violates their privacy but also affects their morale and composure. The NTA must sensitise the staff at exam centres to prevent such incidents.
Venu G.S
Kollam, Kerala
Dubious motive
Sir — The timing of the arrest of the human rights activist, Teesta Setalvad, is suspicious ("The Surrealists", July 22). She was arrested soon after the Supreme Court gave a clean chit to the prime minister, Narendra Modi — he was the chief minister of Gujarat in 2002 — in the Gulbarg Society massacre case. This reeks of political intimidation. Setalvad's organisation has been seeking justice for the victims of the 2002 Gujarat riots. Her arrest is in line with the ruling dispensation's practice of using State agencies to silence dissenters and political opponents. This is disconcerting. The judiciary must intervene before it is too late.
Ashim Kumar Chakraborty
Kamrup, Assam
Sir — The Chief Justice of India, N.V. Ramana, is right to express concern about indiscriminate arrests and prolonged incarceration of people without bail or trial ("Just process", July 19). His remarks come at a time when critics of the current regime at the Centre are being arrested on flimsy charges — Teesta Setalvad is an example. It is time that the government paid heed to the CJI's concerns.

Murtaza Ahmad
Calcutta
Welcome back

Sir — It is encouraging that India and Namibia have signed a deal to reintroduce cheetahs, which have been extinct here for seven decades. Four male and four female cheetahs are set to arrive at the Kuno-Palpur National Park in August. This national park was originally earmarked for the conservation of another endangered species, the Asiatic lion. The authorities must see to it that the conservation of one species does not get overshadowed by another.

Dyutiman Bhattacharya
Calcutta