Letters to the editor: Indian parents refrain from discussing finances with kids
Readers write in from Nadia, Santiniketan, Hoogly, Ujjain and Calcutta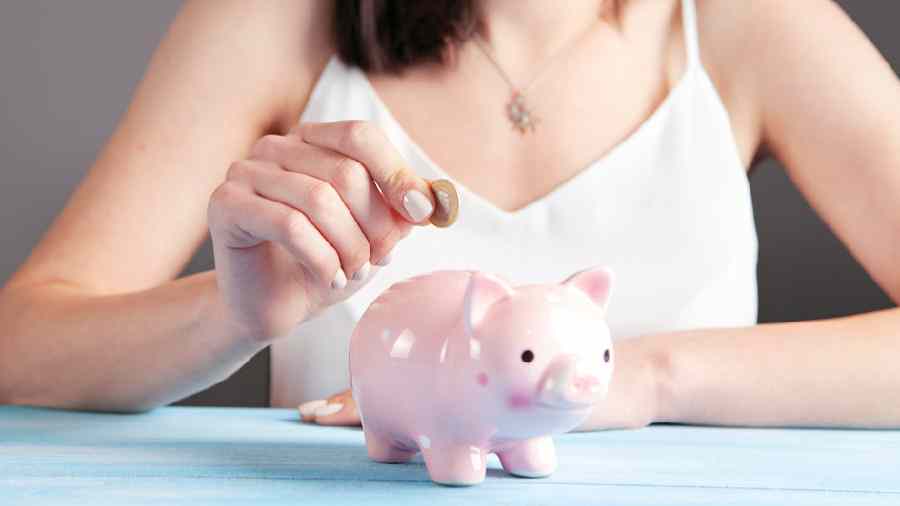 Young Indians know that they must save for a rainy day, many do not know how to invest in the right places for optimal financial returns.
The Telegraph
---
Published 05.08.22, 04:26 AM
|
---
Missed lessons
Sir — Most middle-class Indian parents baulk at the idea of discussing finances with their children. Although many of us were given piggy banks as kids to inculcate the habit of saving money, few received concrete lessons in financial planning. As a result, while most young Indians know that they must save for a rainy day, many do not know how to invest in the right places for optimal financial returns. Many are now seeking out financial advisors. But these lessons should begin at home. Parents must overcome their reluctance to talk about money so that they can prepare their children well for the future. 
Namrata Palit, Santiniketan
False move
Sir — The visit of Nancy Pelosi, the Speaker of the House of Representatives of the United States of America, to Taiwan was ill-timed and provocative ("Plucky Pelosi provokes China into flexing muscle", Aug 4). In spite of repeated warnings from China, Pelosi met Taiwanese leaders and declared that America's determination to preserve democracy in Taiwan and around the world remained "ironclad". Whatever may have been the intentions of the US, this trip will have far-reaching implications for peace and stability in the region.
Russia's invasion of Ukraine has changed geopolitical equations around the world. If there is war in Asia, it would certainly lead to an unprecedented humanitarian crisis. New Delhi must prioritise its strategic interests and act accordingly. 
S.S. Paul, Nadia
Sir — Nancy Pelosi's visit to Taiwan has escalated tensions between the US and China. According to President Joe Biden, the US military was opposed to Pelosi's visit to the island nation at this time. Although White House officials have pointed out that the Speaker represents a different branch of the government and the members of Congress have travelled previously to Taiwan, such comments have failed to placate Beijing.
China has already halted several agricultural imports from Taiwan. Some of China's planned military exercises are expected to take place within 12 nautical miles of the sea and air territory of Taipei, giving rise to speculation of a blockade. India must remain alert and deliberate carefully on its interests before making a move. 
Khokan Das,  Calcutta
Sir — The misadventures of the American government in Taiwan have opened up the possibility of armed conflict in the region. This will impact the tech industry as the most-advanced chip factory in the world is located in Taiwan — Chinese invasion of Taiwan will render it inoperable. 
Tech companies on both sides of the Pacific rely heavily on the Taiwan Semiconductor Manufacturing Company for high-performance chips that render graphics in video games and are crucial to the functioning of smartphones. If Taiwan is forced to stop the production of semiconductors, the prices of electronic items will shoot up. This will add to the economic woes of the common people. 
Diganta Chakraborty,  Hooghly
Old friends
Sir — The Narendra Modi government has announced that it will provide an additional loan of $100 million to the Maldives to fast-track infrastructural projects under India's development cooperation portfolio. The relations between India and the Maldives have deteriorated in recent years with the Opposition leader, Abdulla Yameen, supporting the 'India Out' campaign. The incumbent president, Ibrahim Mohamed Solih, is pro-India and has taken measures to rebuild diplomatic relations.
India was among the first to recognise the Maldives after its independence and has proved to be a reliable ally. Hopefully, the ties between the two countries will flourish in the coming years. 
Sukhendu Bhattacharjee,  Hooghly
Sir — India is right to provide grants and extend the line of credit for infrastructural development in the Maldives. This will show that India is committed to the well-being of the people of the Maldives. 
Malini Ghosh, Calcutta
Stand together
Sir — In a rare display of communal harmony, two temples immediately responded to the appeal of a mosque in Kerala for funds towards the treatment of a cancer-stricken girl. The temples and the mosque raised Rs 1.48 crore in a matter of days ("Mosque and temples unite to raise funds for cancer patient", Aug 2). This shows that in spite of growing religious polarisation in India, many religious institutions are committed to fostering peace and harmony among different communities. 
Jahar Saha, Calcutta
Rare gem
Sir — It was heartbreaking to learn that the veteran actor, Mithilesh Chaturvedi, has passed away due to a heart ailment. He is perhaps best remembered for portraying the role of Ram Jethmalani in Hansal Mehta's Scam 1992. He also had memorable roles in Asoka, Koi... Mil Gaya and Mohalla Assi. He will be missed. 
Khushbu Khatri, Ujjain