History's gross injustices: The half-truths about Tipu Sultan
Union home minister Amit Shah had stressed the need to rewrite history from India's point of view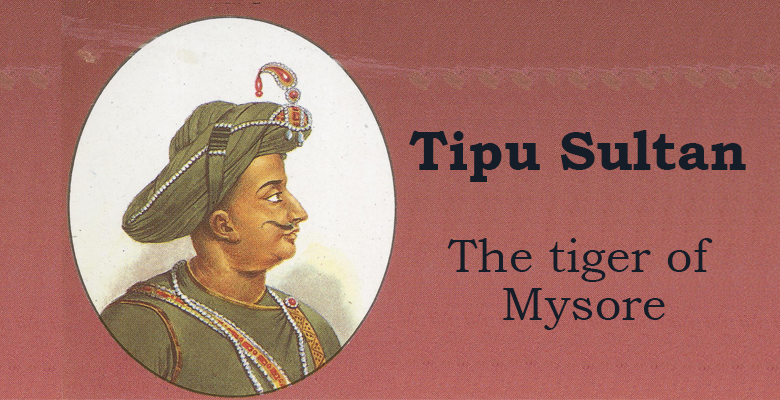 It has also been recorded that Tipu's ceremonial sword bore the following inscription: "My victorious sabre is lightning for the destruction of the unbelievers."
File photo
---
Published 26.10.19, 11:43 PM
|
---
Last week, a BJP lawmaker in Karnataka urged the Yeddyurappa government to expunge from school texts all references to Tipu Sultan, the 18th century ruler. A little more than a week ago, Union home minister Amit Shah had stressed the need to rewrite history from India's point of view while inaugurating a seminar at Banaras Hindu University on the role of Skandagupta Vikramaditya of the Gupta dynasty. It is not possible to establish a direct link to Shah's urgings and M.P. Appachu Ranjan's request, but this is what the MLA from Madikeri in Kodagu district said, "It is gross injustice to teach children about a historical character who never allowed non-Muslims to peacefully practise their religions." Which springs to mind some obvious questions: Would it be gross justice then to teach children about historical characters who never allowed Muslims to peacefully practise their religion or those who allowed non-Muslims only to peacefully practise their religions.
Bharat Ek Khoj
Shah had been categorical in his request. He had said, "It is our responsibility to write our history. How long are we going to blame the British? We don't have to dispute anyone, only write what is truth and it will stand the test of time." Now, presenting the truth is serious business. In 2016, the ministry of culture appointed a committee to do the job. The stated objective was — Holistic Study of Origin and Evolution of Indian Cultures since 12,000 Years before Present and its Interface with other Cultures of the World. Time and again, however, party MLAs seem to have misinterpreted the high command's neutral investigative intent. In fact, once, BJP MLA from Meerut Sangeet Som said after inaugurating a statue of an 8th century king Anangpal Singh Tomar, "Whether it is Babar, Akbar or Aurangzeb, the government is working to erase them from history."
Half-truths
To get back to Tipu. Was he indeed intolerant of other faiths? Was he cruel? There be enough historical evidence to address these adequately and fairly. Some claim though that much of the portraiture of Tipu the Persecutor was written in by British historians. It has also been recorded that Tipu's ceremonial sword bore the following inscription: "My victorious sabre is lightning for the destruction of the unbelievers." But history also bears testimony that Tipu did other things. The most talked about: it was he who used iron-cased rockets against the British forces during the Anglo-Mysore Wars. He built a robust navy. His economic measures boosted the Mysore silk industry. Napoleon Bonaparte sought an alliance with him and so on and so forth. Moral of the story — Mr Lawmaker, there is no greater injustice than teaching our children half-truths; unless, of course, that is a deliberate state policy.