Hiring overseas
Such a strategy rails against India's stated commitment to a free press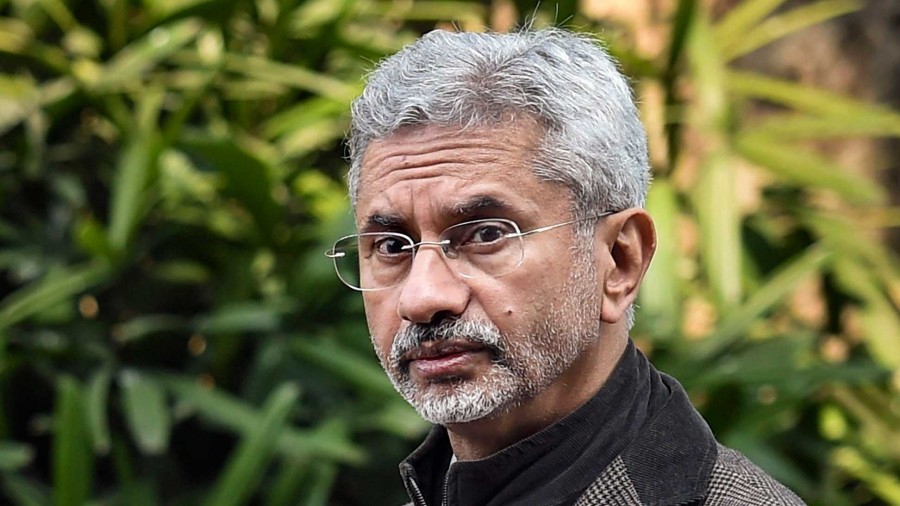 The comments — and the cheers & applause S Jaishankar's criticism of US media drew from his adoring audience — should be cause for concern.
File Photo
---
Published 28.09.22, 02:51 AM
|
---
Addressing a crowd of Indian Americans in Washington last weekend, the external affairs minister, S. Jaishankar, was his usual, blunt self — criticising Western narratives about New Delhi and controversial policy moves like the recent decision by the United States of America to upgrade Pakistan's fleet of F-16 fighter jets. But Jaishankar then went further. He accused the mainstream American media of biases against India, specifically alluding to The Washington Post, which counts critics of the Narendra Modi government among its columnists. He suggested that the Indian diaspora in the US counter the views put out by the media organisations that he accused of bias. "It is important to contest it," he said. "It is important because most... Americans — they would not know... the nuances and the complexities of our work," he said. "So it is important... not to let other people define you. That is something, I feel, as a community, is very important for us."
The comments — and the cheers and applause Jaishankar's criticism of the US media drew from his adoring audience — should be cause for concern. It is one thing for the Indian government to challenge narratives framed in foreign capitals, whether by governments or media houses. It is quite another thing for New Delhi to openly seek to recruit members of the Indian diaspora to its cause in taking on media organisations in countries where they are now based, in many cases as citizens.
Such a strategy rails against India's stated commitment to a free press. Worse, it formally turns people of Indian descent overseas into foot soldiers of the ruling regime of the day. By doing so, it also places the diaspora in a precarious position: is it expected to be more loyal to the Bharatiya Janata Party — conveniently conflated with India by members of the Narendra Modi government — than to the countries whose passports they might now hold? India, as a country that refuses to accept dual citizenship, should understand this predicament.
For let's be clear: the criticism of India's current direction in the world media largely pertains to the Modi government's authoritarian and majoritarian politics. It often stems from a recognition of India's importance as the world's largest democracy.  
The Indian diaspora has long been political. Prime Minister Modi has made it a point to address them on overseas visits. In itself, that is smart — and, indeed, sections of the diaspora have served as valuable diplomatic bridges between New Delhi and foreign capitals. That role isn't new either: influential Indian Americans, for instance, helped the Manmohan Singh government in its relations with the administrations of George W. Bush and Barack Obama. However, until now, Modi and his government had refrained from open calls for the diaspora to serve as an extension of the BJP's politics. This shift is dangerous — for members of the diaspora, countries where they are based, and for India's relations with those nations. 
The recent violence in Leicester should serve as a warning of the risks of encouraging Indian expatriates to pursue the politics that the BJP and supporting groups use in India. Nor is this limited to the United Kingdom. In New Jersey in the US, bulldozers adorning images of Modi and Yogi Adityanath paraded the streets of the city of Edison on Independence Day in an apparent salute to the politics of demolition that BJP governments have used in India to target Muslim protesters.
Ron Banerjee, a Hindu nationalist in Canada who has called for Muslims and Sikhs to be killed, praises Modi and has said he wishes the Indian leader were also Canada's prime minister. In Australia, hate crimes by Hindus are on the rise: Vishal Sood was deported last year after being convicted of assaulting Sikhs. When he returned to India, he received a hero's welcome. All of this will only weaken the standing and influence of the Indian diaspora —long treated as a model minority in many countries— and inject tension into New Delhi's ties with global capitals.
(Charu Sudan Kasturi is a senior journalist who writes on foreign policy and international relations)