Farms in ferment: Parliament passes farmer bills
This is one more instance where the Centre has cocked a snook at the whole concept of cooperative federalism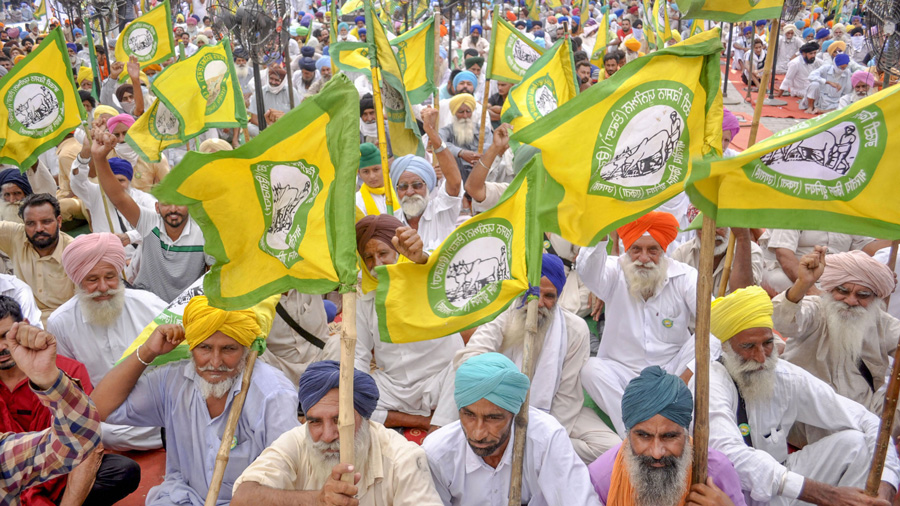 ---
---
A furious debate has broken out in the political salons of Delhi, corporate boardrooms and the farmlands of the country over the latest wave of reforms that the Narendra Modi government has unleashed with a stack of legislations that professes to free farmers from the tyranny of over 2,000 corruption-ridden wholesale markets where middlemen have robbed them blind for decades. The three pieces of legislation passed in the Lok Sabha have created a framework designed to usher in contract farming in a big way, catalyse the creation of large cold chain storage facilities and logistic networks, and shake off stockholding restrictions that were designed for an era of shortages. The broad contours of the reforms have a seductive appeal: they will remove the fetters on the farmers by giving them the opportunity to plug into a barrier-free common market for agriculture produce. They will ostensibly allow them to secure a fair price without having to worry about an unsold crop and wastage.
But the big beef over the reforms is that they have been introduced without any consultative process with the states or the various stakeholders. This is one more instance where the Centre has cocked a snook at the whole concept of cooperative federalism. Agriculture is a state subject, and the states have exercised a measure of control over farm supplies. That is now being broken and replaced by a system where the levers of control will pass to large business houses, which can now buy farm produce in bulk directly from the farmers and not worry about any stockholding restrictions. This could have a huge impact on price discovery and it is hard to say just yet whether it will deliver the desired outcomes.
The Centre has tried to sell the idea of reforms by suggesting that the new laws would ensure that farmers will be paid for their produce within three days of the sale — an assurance that the old mandi system could never provide. But questions have rightly been raised about the inadequacy of the dispute resolution mechanism in protecting farmers' interests in an unequal battle with large corporates. The powers of dispute resolution have been delegated to magistrates and district collectors rather than specially designed agriculture tribunals. There remains a legitimate fear that the entire reform process is a thinly-disguised plan to favour a few crony capitalists while professing to create a brave new world for farmers. The objective is noble and may work in theory but it could well flounder in practice. There is a great danger that New India might be trading in an old, home-grown wheeler-dealer network for a new, swashbuckling bunch of buccaneers, leaving the farmer just as destitute as he is now.