Editorial: Who's who
It is Narendra Modi's BJP; is it Mr Modi's RSS too?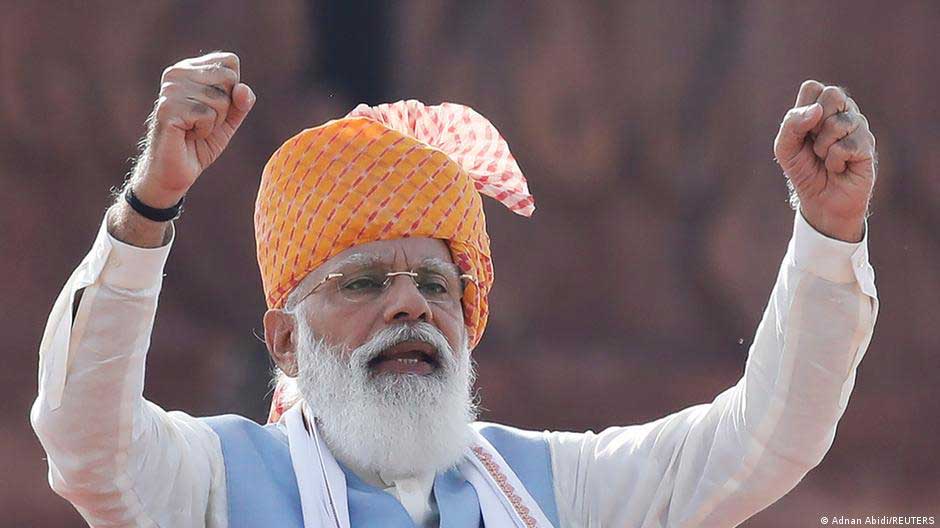 Narendra Modi
File picture
---
Published 29.03.22, 12:16 AM
|
---
A country may hesitate to call itself a parliamentary democracy if the dominant political party keeps demonstrating its lack of fondness for the decorum of Parliament and the principles of democracy. Recently, the Speaker of the Karnataka assembly, Vishweshwar Hegde Kageri of the Bharatiya Janata Party, referred to the Rashtriya Swayamsevak Sangh as 'their' RSS, that is, in the first person plural possessive. This was in an apparently playful quip in response to the remarks of the leader of the Opposition, P.C. Siddaramaiah, in which the Congress leader mentioned the importance of mutual respect and personal relationships among the leaders of different political parties that should come before party differences. The Speaker asked why Mr Siddaramaiah was troubled by 'their' RSS. If this were supposed to be witty, then the wit was rather esoteric. Mr Siddaramaiah was building up the image of civilized multi-party exchange; the idea that the RSS 'troubled' him was inserted by the Speaker. The Speaker did not mention the BJP, which the leader of the Opposition had listed, together with the Congress. The BJP does this well: neatly hijacking an argument and changing its premise in one fell swoop, so that a peaceful debate loses direction and immediately becomes contentious. Mr Kageri succeeded, as the Congress member of the legislative assembly, Zameer Ahmed Khan, fell into the trap by asking how a Speaker could call the RSS 'theirs'. Not only did this give Mr Kageri the chance to reassert 'their' ownership of the RSS or the RSS's ownership of them — presumably the BJP — but it also allowed the rural development minister, K.S. Eshwarappa, to declare that all minority religions in the country would have to associate with the RSS in the future. Was that a threat? Whatever it was, it was certainly not proper or democratic.
But the BJP leaders cannot be faulted for lack of frankness. They are making it clear that the BJP beats with an RSS heart; it no longer matters that the RSS is not a political party. The BJP, in Karnataka at least, has no problems in claiming identification with it. Mr Kageri and Mr Eshwarappa may get brownie points. But laypersons could be bewildered. It is Narendra Modi's BJP; is it Mr Modi's RSS too? Or should it be the RSS's Narendra Modi? Tough.