Deeper chasm: Editorial on sharp income inequalities in India
Not only have the poor lost out in their share of productive resources but they have also experienced a significant fall in their rights and access to social protection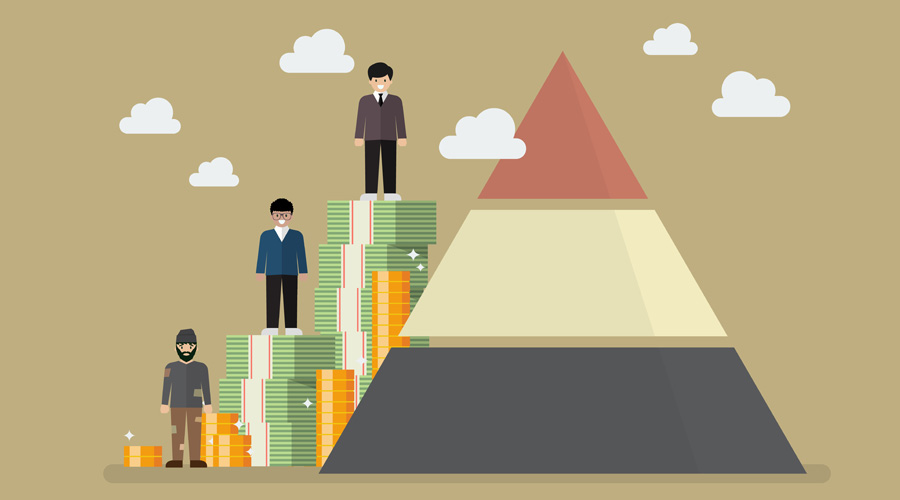 Representational image
File photo
---
Published 06.06.22, 03:14 AM
|
---
While India's economy has changed discernibly after the market-friendly economic reforms of 1991, not all is well with some features of the economy. Basic structural weaknesses remain, and many of them could have adverse political consequences. For instance, the recently-released Annual Survey of Industries says that ever since the advent of liberalization, the inequality of wealth increased sharply, augmented by the reduction in wages in net value addition in organised manufacturing. This finding corresponds to Thomas Piketty's well-known estimates of inequalities: the top 10 per cent in India earned 57.1 per cent of income in 2018 while the poorest 50 per cent earned a mere 13.1 per cent. The corresponding figures were 34.4 per cent and 20.3 per cent, respectively, in 1991. Between 1991 and 2020, the share of wealth of the top 10 per cent increased from 50.5 per cent to 74.3 per cent in 2020 while the share of the bottom 50 per cent fell from 8.8 per cent in 1991 to an abysmal 2.8 per cent in 2020. India has the third-highest number of billionaires in the world: the number actually jumped along with their incomes during Covid-19. During the same period of the pandemic, an additional 75 million Indians joined the army of the poor.
Not only have the poor lost out in their share of productive resources but they have also experienced a significant fall in their rights and access to social protection. Prior to economic liberalization, the labour laws that had emerged in India had been the result of tripartite negotiations among the government, management and workers. The outcomes were the results of long struggles by the working class. During the moment of liberalization, the conventional wisdom of capitalism had sharpened into claiming that workers were lazy and greedy and that the labour market worked best in a hire-and-fire mode where union rights are severely diluted. This philosophy is well-reflected in the new labour codes enacted by the current government. The new labour codes were unilaterally decided upon by the government. The largest collection of Indian workers, those in the informal sector like migrant workers, home-based workers, caregivers, agricultural workers and the self-employed have hardly any protection under the law from the whims of employers and market fluctuations.
The alarming rise in inequalities and the weakening of the rights of workers do not augur well for the Indian economy. On the one hand, it represents an extreme degree of exploitation and arbitrariness in handling the human resources among the disadvantaged and the marginalized. On the other hand, it represents a potentially explosive situation which could undermine the nation's fragile social stability. Ironically, to keep the current system from breaking down, an authoritarian regime may be the most appropriate one.