India is too hasty with capital punishment
There is hardly any reliable data to suggest that the death penalty deters criminals, yet it has become more common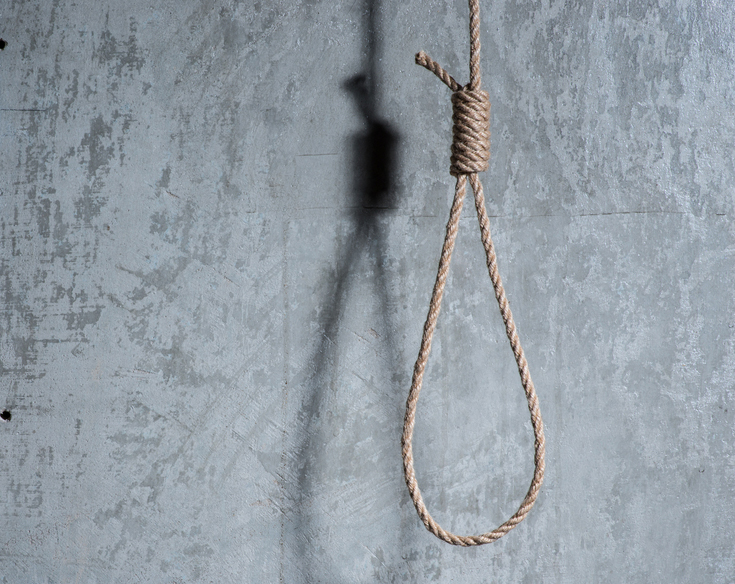 The number of death penalties awarded by trial courts in 2018 was the highest since 2000, and the Supreme Court commuted the sentence in 11 of the 12 cases it heard.
Shutterstock
---
Published 30.01.19, 03:08 AM
|
---
The death penalty has a fairly long and rather fraught history in India. This has been highlighted, once again, by The Death Penalty in India: Annual Statistics report for 2018, which revealed that the number of death sentences awarded by trial courts in 2018 was the highest in a calendar year since 2000. It is not difficult to identify the reason behind such a spike. Last year, Parliament amended the Indian Penal Code to extend capital punishment to cases involving the rape and gang rape of girls below the age of 12. Incidentally, the maximum number of convictions were registered in Madhya Pradesh, where the Bharatiya Janata Party — it had described the amendment to the IPC as 'historic' — was in power then. But the fate of such sentences in the apex court is telling. The Supreme Court commuted the death sentences in 11 of the 12 cases it heard. The fact that a significant quantum of death penalties has to be overturned by the top court not only reignites the debate around capital punishment as a deterrent but is also indicative of a number of underlying problems.
For one, is it possible that immense pressure is brought upon the administration, while investigating serious crimes, to act in accordance with public sentiment that demands instant justice? Given that the public discourse in India has generally been in favour of capital punishment, would it be unreasonable to assume that the dismissals in the apex court were a result of shoddy evidence-gathering at the investigative level? It is likely that the clamour for quick-fix solutions — fuelled by the tardy pace of justice delivery in India — evokes a rapid response from the State and its institutions, for it gives them a chance to project an image of governmental efficiency. Yet, there is hardly any reliable data to suggest that the death penalty deters criminals. In 2018, in the national capital alone, five women were raped and eight molested everyday on an average. There are also concerns that capital punishment for such heinous crimes could put the lives of victims at greater risk; a survivor left alive would increase a perpetrator's chance of being caught and sentenced to death. This is an important reason for the shift in legal systems around the world away from the death penalty. In order to put in place effective deterrents, the State must first address a number of problems: the lacunae at every level in investigations, the lack of sensitization among the police and the public about the perils of 'instant justice' and, crucially, the deep-rooted inequalities of gender and economics that fuel such crimes.