Editorial: Count all
The Centre has cited the need for harmony among caste groups to stall the socio-economic caste census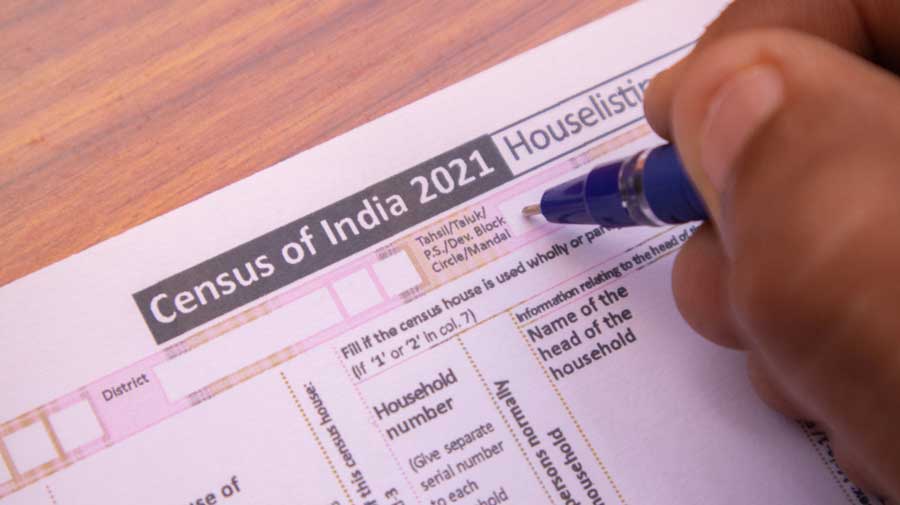 Representational image.
File photo
---
Published 29.09.21, 12:15 AM
|
---
The Centre, as is often the case, has tied itself up in knots. Narendra Modi's government has informed the Supreme Court that the socio-economic caste census data cannot be used because of their unreliability. Yet, some years ago, the registrar general and census commissioner of India had vouched before a parliamentary standing committee on rural development that 98.8 per cent of the data on caste and religion were free of error. This discrepancy has, naturally, enabled the Opposition to corner the government for its double-speak. Interestingly, the demand for the enumeration of other backward classes is being spearheaded by Nitish Kumar whose party, the Janata Dal (United), is an alliance partner of the Bharatiya Janata Party in Bihar. The Centre's stubborn denial to allow the enumeration of OBCs could have political implications. This is because the BJP has been one of the foremost gainers electorally with its unique social engineering formula that helped the party make inroads into lower caste groups ignored by traditional, caste-based parties. This enabled the BJP to create a formidable alliance that straddles a diverse range of communities. Its refusal to encourage an examination of the socio-economic conditions of castes that are not listed in the census exposes its hypocrisy and makes it vulnerable to sharpened political diatribe.
Yet, it must be recalled that successive dispensations at the Centre have been remarkably indifferent to the cause of a socio-economic census of castes. Even the United Progressive Alliance, which touted an inclusive welfarism, conceded to the demand only after a furore. The Justice Rohini Commission, which was constituted to examine the anomalies of inequalities created by reservation, is yet to publish its report. There is no denying that India needs fresh data on its diverse caste groups. The absence of reliable data makes designing targeted interventions to reach the most disadvantaged castes impossible. Caste data would also enable policy-makers to evaluate the impact of reservation. A 'creamy layer' among underprivileged castes, allegedly, has been the principal beneficiary of India's affirmative action. This imbalance can only be rectified with the help of enumeration tailor-made for poorer caste communities. The Centre has cited the need for harmony among caste groups to stall the exercise. Perhaps the resistance can be attributed to the fear of exposure. After deriving political benefits without facilitating representative empowerment, political parties of all hues are nervous about their lies getting nailed.