Storm in a coffee cup: pleasures of adda
This form of leisurely chatter, immensely popular and peculiar to the Bengali cultural ethos and ethics, has now received a fresh lease of life with the reopening of the den synonymous with it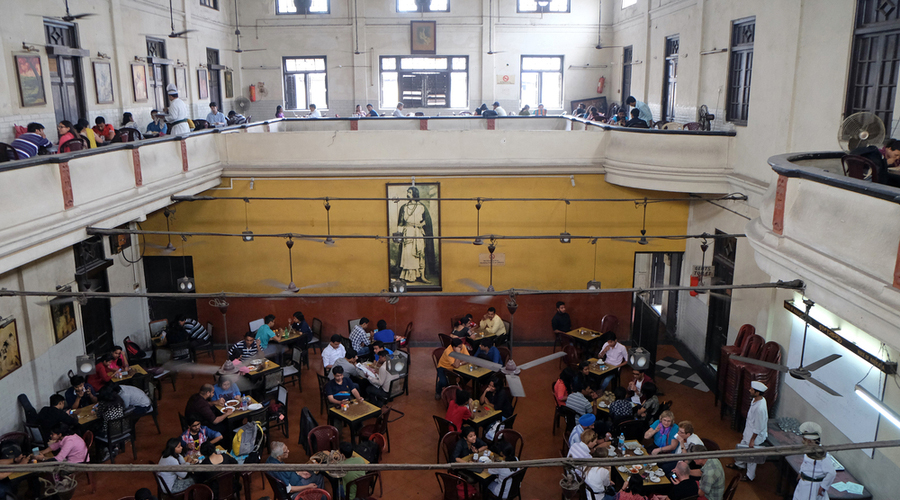 ---
---
Health, as the old adage goes, is a form of wealth. The path to this kind of wealth for much of traditional India passes through the akhada, or, in the modern age, through gymnasiums, where men and, increasingly, women wrestle or, in the case of the latter, lift weights in pursuit of the dream of sculpted torsos and rippling muscles. Bengal — allergic to all this heaving — found a different path to health: a sound mind, the argumentative Bengali is convinced, is the key to a sound body. There is even a distinctly Bengali prescription to maintain a fecund mind. It goes by the name of adda. This form of leisurely chatter, immensely popular and peculiar to the Bengali cultural ethos and ethics, has now received a fresh lease of life with the reopening of the den synonymous with those addicted to the pleasures of adda. The Coffee House on College Street, as well as its cousin in the southern part of the city, is now holding its doors ajar, once again, hoping that its patrons would raise many a storm over cups of steaming, average-tasting coffee. Happily, this iconic institution remains concerned with the well-being of the chatterati in the time of an unprecedented pandemic. Not more than 100 customers would be allowed to enter the hallowed precincts; the time — this would have been sacrilegious in a pre- Covid-19 world — allotted for adda has been curtailed too. But such strictures are unlikely to keep the Coffee House Lovers' Association at bay. The sacred ritual of adda will be renewed in earnest, notwithstanding such irritants as masks and social distancing.
Of course, Bengal has also been divided over its felicity for what critics say is nothing more than twaddle. Perhaps the most damning indictment came from a revered icon. In a sequence in his final film, Agantuk, Satyajit Ray had been critical of the pedestrian quality of these exchanges in recent times. But even in this contemptuous dismissal, the maestro was making an important point. The decline of the cerebral nature of adda was, for him, an indicator of the decline of Bengal's intellectual life. In effect, Ray was actually acknowledging adda's potential to be the barometer of a culture's — Calcutta's — vibrancy, as was the case in the Hellenic world. Indeed, the sight of a group of young, articulate, bright men and women, engaged in animated banter over a shared cup of coffee, was Calcutta's very own signature of intellectual ferment.
But there are even takers for Ray's 'twaddle'. And they, too, have a point. The adda, even in a relatively dull avatar, is symbolic of resistance to the depredations of modern life on leisure, creativity and companionship, elements that have been integral to the march of civilization. The jury is still out on this one. Perhaps a decision would be reached over steaming cups of caffeine at the Coffee House in the days to come.