Clear cut: Gender sensitive judiciary
The SC reportedly directed judges to display sensitivity when hearing a sexual violence case, to ensure that the complainant experienced no further trauma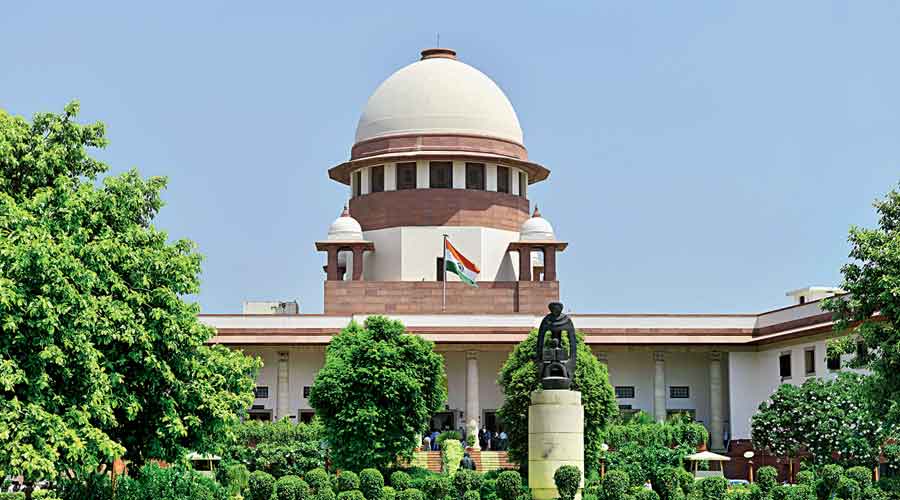 Supreme Court of India.
File picture
---
Published 23.03.21, 12:33 AM
|
---
Incongruity produces laughter, they say. Yet while Indian society is forever eager to have its sensitivities hurt in matters such as religion or fiction posing as history, it remains stolidly insensitive to survivors of sexual violence. This incongruity is not funny. Else the Supreme Court would not be directing the National Judicial Academy and the Bar Council of India to arrange for programmes and syllabi aimed at gender sensitization for judges and Bar Council examinees. The court reportedly directed judges to display sensitivity when hearing a sexual violence case, to ensure that the complainant experienced no further trauma during the proceedings and did not lose confidence in the court's impartiality because of the judge's words. The instructions expose the depths of prejudice against survivors of violence and show that the impulse — among some — to go easy on the perpetrators of sex crimes is still unchanged.
The court referred to the Madhya Pradesh High Court order that granted bail to the accused on condition that he get a rakhi tied by the survivor, give cash presents to her and her son and sweets to the family. Such orders diminish the crime and can traumatize the survivor further. In an incisive list, the Supreme Court has prohibited bail conditions such as permission to the accused to meet or apologize to the survivor, go for mediation or marriage — which the Chief Justice of India did not suggest recently — or practise community service. Another list prohibits claims used to lighten the crime and trivialize the complainant's pain. These are much-repeated requirements, indicating a deliberate refusal to acknowledge the meaning of sexual violence, a fact that demonstrates society's misogyny. The complainant's clothing, behaviour, charges of promiscuity, earlier consent cannot be used in assessing the seriousness of the assault, and that the complainant did not act like a 'chaste' Indian woman cannot be an argument for defence. Patriarchal notions about a woman's place should not influence bail terminology, and the court should consider protection for the survivor in cases where it feels harassment is possible. This last is of particular importance in the country of Unnao and Hathras. Sexual violence is nurtured by predominant values in society and often by political patronage. Courts can neutralize much of their effects by responding to the Supreme Court's directions.