B&B For us: Before & Beneath
This place, or whatever it is, seems like it is before the beginning of anything, it is that sort of place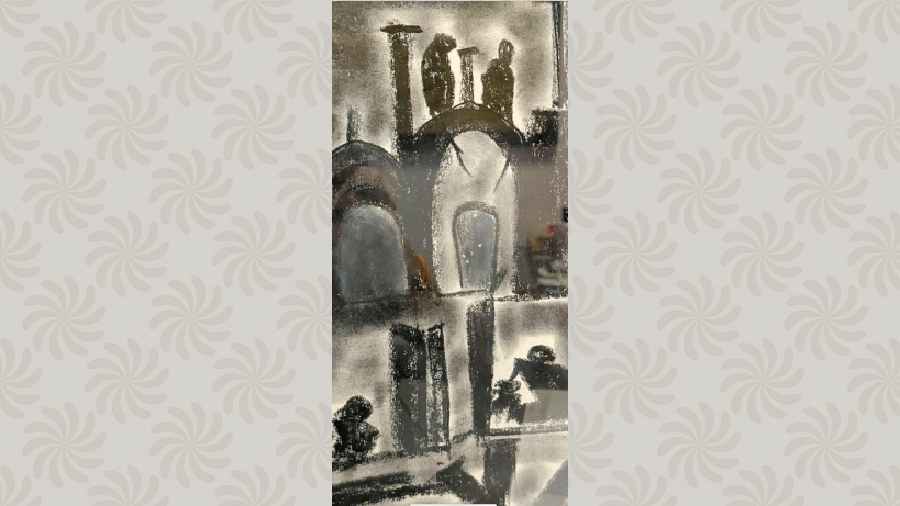 Doston? Meaning? What's that? Khaay naa maathay daay? We are not where such words were.
Anon
---
Published 29.05.22, 02:14 AM
|
---
This cannot be a dream. I am pinching myself and feeling nothing. In dreams a pinch feels like a pinch and that is how some dreams end, something pinches you awake. I feel nothing and I am pinching myself. This cannot be a dream. But can this be for real? Tell me. Someone tell me. Explain to me how this happened, how we arrived here. This place, or whatever it is, seems like it is before the beginning of anything, it is that sort of place. The kind of place nobody has seen or spoken or whispered of, or documented or imagined, or dreamt or nightmared about. Yeh kya jagah hai doston, yeh kaun saa dayaar hai?
Doston? Meaning? What's that? Khaay naa maathay daay? We are not where such words were. That was a long time ago. Then we began to do the things that have brought us here today, to this place with no address, not even a GPS location because it is difficult to sense or measure or calculate what is on top of what and what is under what. Everything has been upturned in a manner that many things have been lumped upon many other things and many things have gone underneath many other things. So GPS went cross-eyed and collapsed upon itself and can no longer be located. Can you even begin to imagine what phantasmagoric place this is where we cannot even tell where GPS is, let alone GPS tell us where we are?
Tell me, someone here, if you happen to speak the same language as me because like hold and overhead luggage in a turbulent flight, we have been shuffled here and there and up and down and every which way and it is no longer possible to tell who is where. Or who is here. Within hearing distance of where I am. Whoever it is, and whoever can hear and understand, would you be kind enough to tell me if I am on top of other people or other people are on top of me? Or am I to a side, as in fortunately bypassed in all the shuffling and digging, and the horrible action the result of which all of this is, is happening in another vertical close by? What is this all about, anyhow, I am mystified.
We have been going down and down and down. To look who's there. We have been going back and back. To look what's there. And we have done this so long that we are now in a place where there is nothing to find but each other. You dug one end. They dug another. And now, having done that, again and again, the digging is all done, from the top and from the bottom, and we are looking at one another because everything there was to look at we have dug.
This is no fairy tale
And if it is, it is a little grim
It's true we've regained that tail
'Cause we went mindless to the brim.