Changes in the heartland
Agra's propaganda value aside, the city's transformation from a BSP bastion into a Hindu nationalist stronghold vividly reveals the state of politics in UP today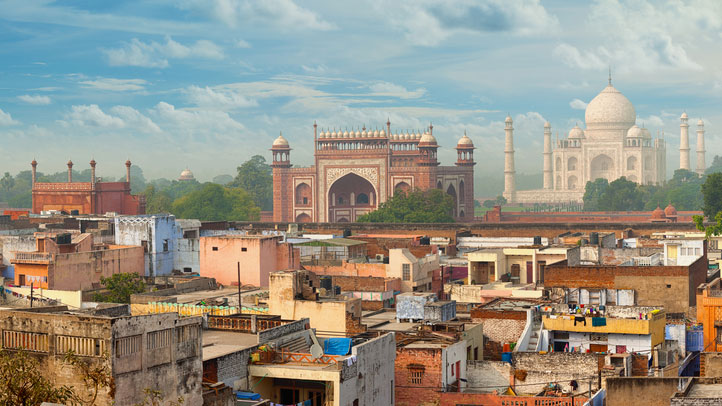 Representational image.
Shutterstock
---
Published 07.09.21, 01:52 AM
|
---
Agra's majestic Mughal heritage illustrates the ideological contestations shaping urban politics in the heartland state of Uttar Pradesh. Hindu nationalist ideologues portrayed the Mughals as foreign invaders. The former chief minister, Mayawati, sought to capitalize on Agra's heritage as a tourist entrepôt; even the Taj Corridor scheme faltered. The Samajwadi Party supporters celebrate Mughal Agra as the 'Pride of India (Hindustan ka Naaz)'.
Agra's propaganda value aside, the city's transformation from a bastion of the Bahujan Samaj Party into a Hindu nationalist stronghold vividly reveals the state of politics in UP today. The Yogi Adityanath government utilized Agra's Mughal heritage as a backdrop for its flagship metro rail project inaugurated in 2020 that would connect the Taj Mahal's East Gate to Sikandra, an enchanting monument complex, which hosts the mausoleum of the Mughal emperor, Akbar. The state government's sponsorship of metro rail projects in Agra, Kanpur as well as the Aqua Line metro in Gautam Buddh Nagar at Delhi's doorstep signals the rise of influential interest groups of urban voters whose politics have changed one of India's largest states.
Agra's Dalit citizens have always been more empowered and assertive than their rural counterparts. They may have benefited from empowerment but they remained deprived
of public-works projects, tarred roads and reliable electricity despite decades of the regional politics of caste assertion, which effectively ended Congress rule. It is now nearly five years since Uttar Pradesh became a State-sponsored laboratory for Hindutva politics. At first glance, it would appear that Narendra Modi's popularity and charisma
convinced UP's voters to abandon two decades of caste-identity assertion in favour of a Hindu nationalist politics that is acceptable to traditional elite, urban, upper-caste voters.
Agra's political identity was transformed dramatically over this time period. Agra, a bastion of the BSP's Dalit politics, became a Hindu nationalist stronghold. Agra's voters articulated unhappiness with crony capitalism, which they blamed for urban blight and environmental disasters. Agra's erstwhile mayor, Inderjit Arya, a Bharatiya Janata Party politician with a history of working for the Rashtriya Swayamsevak Sangh, advocated 'municipal Hindu nationalism', incorporating the Hindutva ideology of the traditional elite as well as championing Hindutva Dalit assertion within municipal settings.
Regional politicians, whose assertion eroded the Congress in its heartland bastion of Uttar Pradesh, no longer impressed voters for whom economic change increasingly indicated the blurred boundaries between the preferences of urban and rural voters. Modi capitalized on these altered allegiances, using demonetization as a wedge issue, gaining control over the news agenda just ahead of the crucial 2017 state polls. He was particularly adept at appealing to voters once swayed by the identity politics of the SP and the BSP. The militant agitation championing the destruction of the Babri Masjid shaped a political coalition of the urban, traditional elite with historically marginalized social groups united under the umbrella of Hindutva. Municipal politics in Agra, Ghaziabad, and Lucknow as well as in the pilgrimage centres of Varanasi and Ayodhya shaped
religious solidarities, thereby creating urban bastions for the BJP over the past two decades. This systematic political incorporation of elected representatives from marginalized castes at the city, state and national levels transformed the BJP.
However, Adityanath's ability to hold together an electoral coalition under the saffron umbrella will be tested. This is on account of, first, the rampage caused by the Covid-19 pandemic and, two, the inherent volatility of electoral politics in India's most populous state.