They have scripted their fate
Feisty women on roads less travelled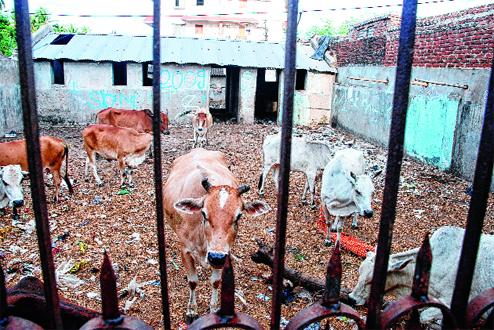 ---
Published 09.03.16, 12:00 AM
|
---
Multitasking comes naturally to a bunch of women in Bhubaneswar who are using their skills in arts, crafts, designing and even marketing to set up enterprises. These lady entrepreneurs had gathered today at the Udaan Exhibition, which was held at World Trade Centre, Bhubaneswar, to mark the International Women's Day. Namita Panda of The Telegraph met some of them to find out about their journey:
Sanghamitra Jena has been running a tourism organisation - Eastern Treasure India Tours - in Bhubaneswar since 2005. She has designed personalised tour plans for her clients for destinations, such as Konark, Bhitarkanika and other parts of the state and even various parts of the country, such as Gujarat, Chhattisgarh, northeastern states and Bengal.
"Initially, it was tough. But, travelling was my passion and I had done my research before setting up my business. I have successfully organised tours for hundreds of travellers," said Jena. After completing a tour guide training in the early '90s, she joined a city-based tour company. But, everything changed for her when Lyle Lawson, an American tourist who was travelling across the state, asked the tour company to allow Jena to be her guide. Lawson motivated Jena to take up the profession independently and Jena never looked back!
Sari creator
Sharda Parameswaran had set up a store for designer handloom at the Market Building in the city some 15 years ago. "Today, 40 artisans work under me and we create hand-painted designs on saris that are extremely popular among women. I have taken part in handloom fairs in 20 countries," said Sharda. She runs her studio on the first floor of the store where she also trains women in stitching, embroidery, pattachitra, tribal art and hand painting. A native of Kerala, she grew up in Bhubaneswar and is an Odia by heart. Also a trained dancer, she is the creator of two popular sari designs - one with paintings of various hand mudra or postures of dance on it and another, a Kasavu sari of Kerala, with paintings of traditional pattachitras of Odisha.
Craftswoman
A graduate in Odia, 23-year-old Shradhanjali Bhanja Deo of Old Town, will soon enrol in a postgraduate programme of her choice. She loves creating crafts in terracotta, appliqué and many more Odia designs. "Friends and relatives have all started collecting my works," she said.
Deo has started a small workshop at her home where she creates these works on demand and even caters to NGOs selling Odia handicrafts. "I'm also training at the State Institute for Development of Arts and Crafts and fine tuning my skills to start my own company where I would sell handmade crafts," said Deo.
Pipili goes global
Sisters Amrita and Anita Sabat tell another inspiring tale of entrepreneurship. Amrita trained in engineering and did her MBA from XIMB, and while her elder sister Anita is also an MBA. Both of them quit their jobs to set up Sabat Exports. They are also popular bloggers and are often invited to top blogging conferences.
"Once on Twitter, we posted the Pipili chandua (an appliqué work of Pipili) and asked our followers to guess what it is. Most responses said it was from Rajasthan or Gujarat. Appalled, we pledged to walk the extra mile to take our handicrafts to the world," said Anita. They have taken part in trade fairs in Singapore and China, while an Australia tour is also on cards. They have established links with artisans living in the interior parts of the state and have even introduced some innovative crafts.
Artsy mother
Mother of two college goers, Mita Mohanty has just launched her initiative M creations. Though never trained in the fine arts, Mita had earned three consecutive state awards for painting some two decades ago. She still paints, but has resumed showcasing her art outside the house only now.
"My children have all grown up. So, now I can spend time doing what I love," she said. Mita creates stunning handmade envelopes and paper toys and even designs saris and jackets by splashing some of her art on them.